Senior Hamas Official Claims Responsibility for Kidnapping Israeli Teenagers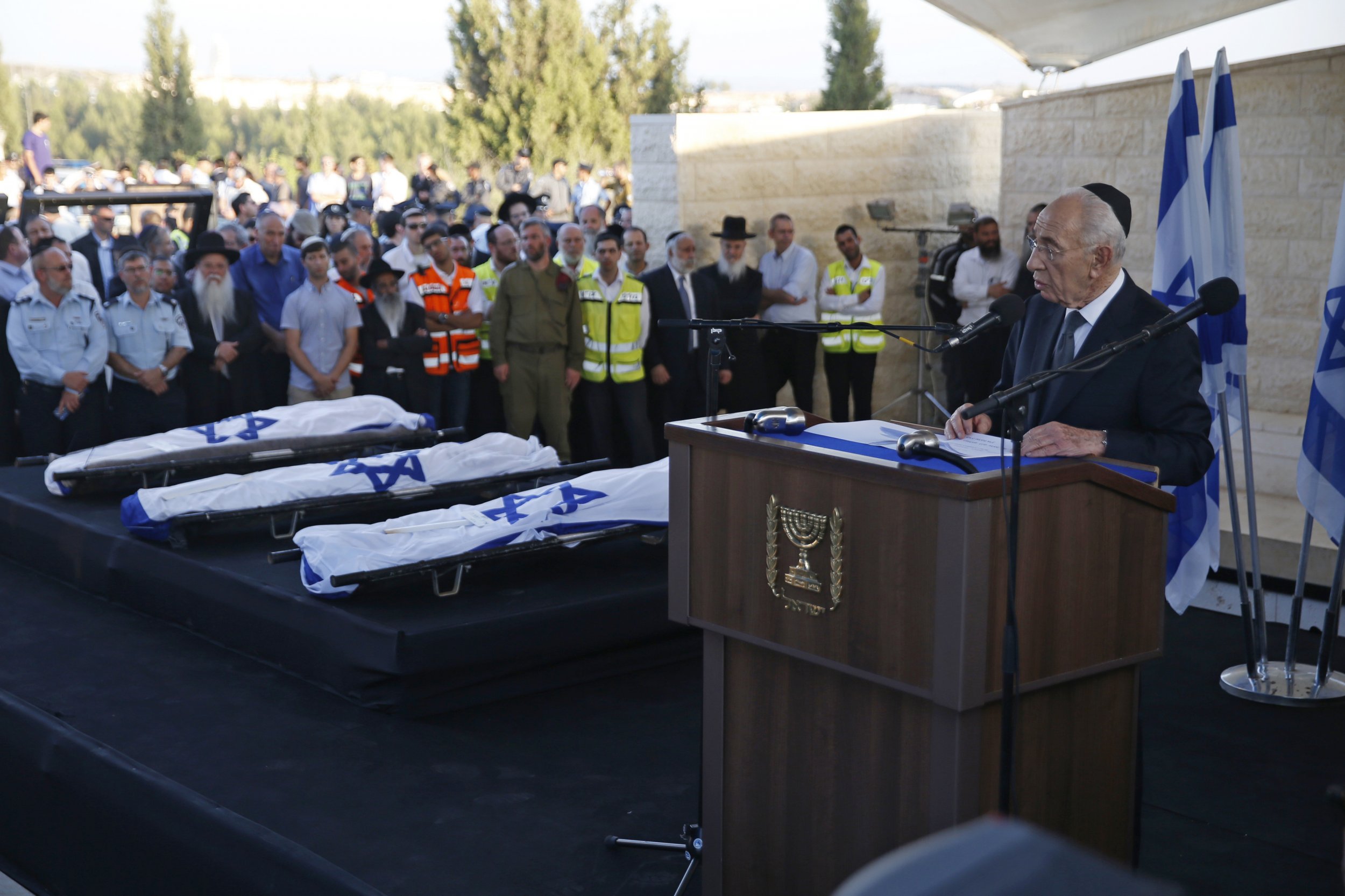 A top Hamas official said members of his militant group kidnapped three Israeli teenagers whose deaths in June provoked a spiral of violence that led to the ongoing war in Gaza, the first acknowledgement of the movement's involvement.
Hamas officials have up to now refused to confirm or deny any involvement. Some Western journalists and media outlets had previously rejected the suggestion of Hamas involvement in the kidnappings.
Speaking at a conference in Istanbul, Saleh al-Arouri, a Hamas official from the West Bank who now lives in exile in Turkey, appeared to confirm Israeli allegations that the Islamist group was behind the teenagers' abduction.
"There was much speculation about this operation, some said it was a conspiracy," al-Arouri told delegates at the meeting of the International Union of Islamic Scholars on Wednesday, a recording of which was posted online by organisers.
"The popular will was exercised throughout our occupied land, and culminated in the heroic operation by the Qassam Brigades in imprisoning the three settlers in Hebron," he said, referring to Hamas's armed wing.
Eyal Nifrach, 19, Gil-ad Shar, 16, and Naftali Frankel, 16, disappeared in Gush Etzion in June. Following an extensive three-week manhunt, their bodies were recovered near Hebron. Palestinian teenager Mohammed Abu Khdair, 17, was murdered in an apparent 'reprisal' killing in July.
Three Israelis are currently under trial for the murder of Abu Khdair. Marwan Kawasmeh and Amar Abu-Eisha, the chief suspects in the murders of Nifrach, Shar and Frankel, remain at large.
Newsweek correspondent in the West Bank, Bethan Staton, says that the claim may be politically motivated, part of a wider strategy to stir up fear amongst Israelis following a televised speech in which a Hamas military spokesperson threatened to step up its six-week conflict with Israel, declaring peace talks in Cairo over.
But Staton said that there are doubts over the claim in the West Bank, and that al-Aruri's admission will do little to alter public opinion in the region. "The confession will confirm what people in Israel already thought," she said. "West Bank residents don't think it was Hamas [that kidnapped the teens] and are unlikely to change their minds."