Senior Muslim Cleric Calls For Islamic Teaching Overhaul to Curb Extremism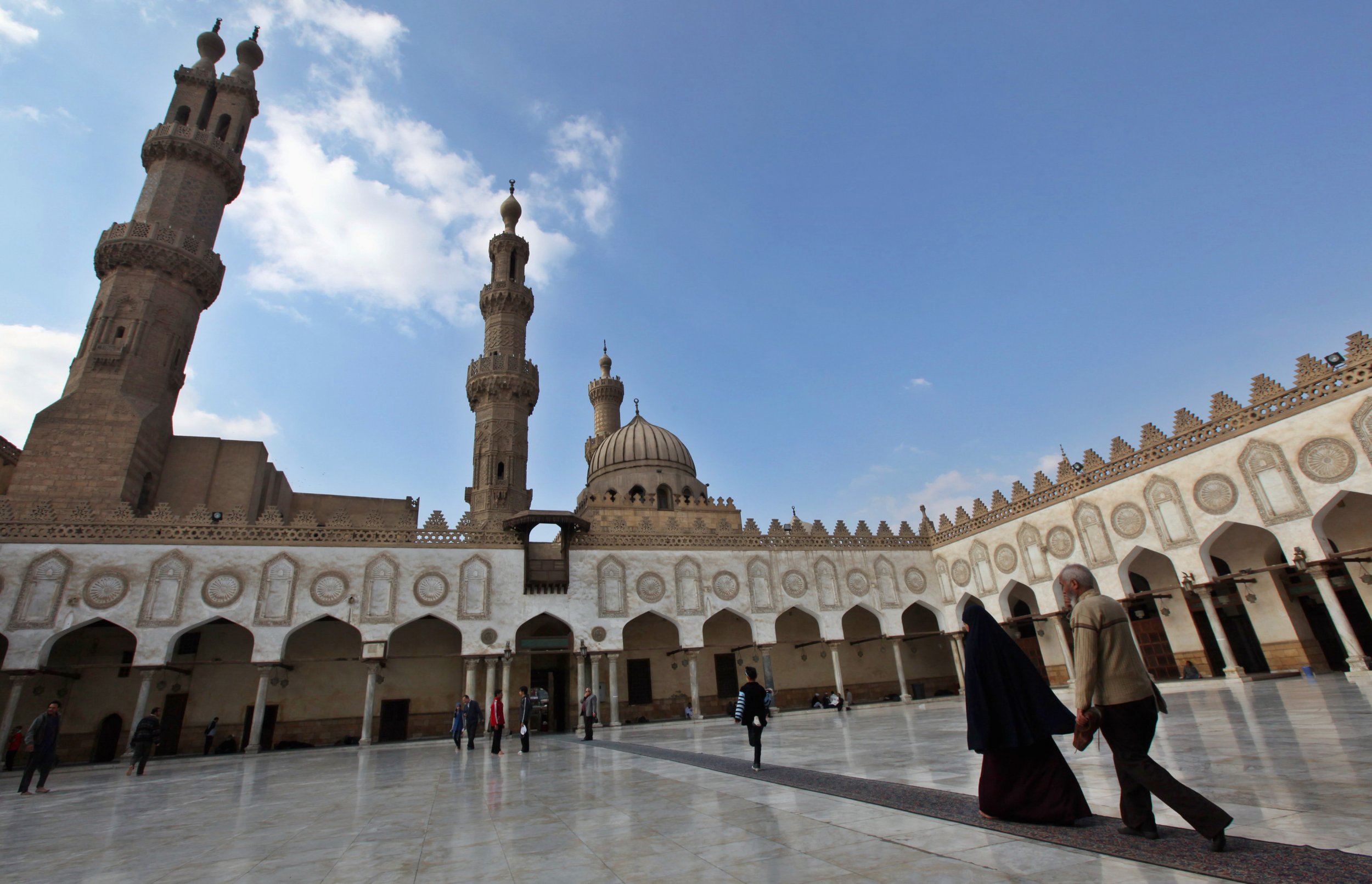 One of the Sunni Islamic world's most senior religious clerics said Sunday that educational reform in Muslim countries was needed to curb the spread of religious extremism.
Sheikh Ahmed al-Tayeb, the grand imam of Cairo's prestigious Al-Azhar university, said historical and "bad interpretations" of the Muslim holy book, the Koran, and the Sunnah, the teachings of the Prophet Muhammad, has led to the spread of Islamic extremism, AFP reported Sunday.
"There has been a historical accumulation of excessive trends" that has developed a misguided form of Islam practiced by some people, Al-Tayeb is reported as saying. As the world's oldest Islamic university, Al-Azhar is a center of Islamic learning and a leading authority for Sunni Islam.
Al-Tayeb was speaking at the start of a three-day anti-terrorism summit in the holy city of Mecca in Saudi Arabia arranged by the Muslim World League, a Saudi-backed group of Islamic nongovernmental organizations. Al-Tayeb addressed around 700 Muslim clerics in attendance from the region and encouraged unity among Muslims in the face of tensions between moderate Muslims and extremists.
Al-Tayeb said he hopes schools and universities can develop a program dedicated to "[correcting] erroneous and ambiguous concepts about critical issues, such as jihad, takfeer [referring to Muslims as non-believers] and divisions."
"The only hope for the Muslim nation to recover unity is to tackle in our schools and universities this tendency to accuse Muslims of being unbelievers," he said.
Al-Tayeb didn't specifically mention the Islamic State (ISIS) by name, but did refer to "terrorist groups…who have opted for savage and barbaric practices." The militant group's extreme methods of execution, some of which they have shown in a series of grotesque videos, include one which appears to show the burning alive of Jordanian pilot Muadh al-Kasasbeh inside a steel cage, crucifixion or beheading their captives.
Earlier this month, Al-Tayeb said those responsible for al-Kasasbeh's death should themselves face a "Koranic" form of death, that is crucifixion of the severing of their arms, The Wall Street Journal reports.
Newly crowned Saudi Arabian King Salman bin Abdulaziz called terrorism a "threat to our Muslim nation and the entire world," as well as a "scourge which is the product of extremist ideology" in a speech read by the governor of Mecca at the conference on Sunday.
Last week, Egypt was left reeling after an ISIS video purported to show the beheading of 21 Christians who had been captured in Libya. Egypt responded with targeted airstrikes in Libya, including the northern port city of Derna where ISIS have a stronghold and a training camp.
On Sunday, Egyptian President Abdel Fattah el-Sissi told Egyptian state television that a military coalition of Arab nations is necessary to fight terrorism, the BBC reports. Jordan, Saudi Arabia and the United Arab Emirates have already offered military support in the fight against ISIS, he said. A U.S.-led coalition comprising several dozen nations has been providing support in the campaign against ISIS for the past several months, which has included targeted airstrikes.
Earlier this month, Al-Azhar announced a ruling stating that Muslims were prohibited from watching and sharing videos published by ISIS that show disturbing scenes of executions, according to Al-Arabiya.The group said the videos are "crimes of the terrorists" and urged the media not to disseminate them for fear that watching the videos would further the group's aims.