Senior Naval Officer Put Secret Camera in Embassy Bathroom, New Zealand Prosecutors Claim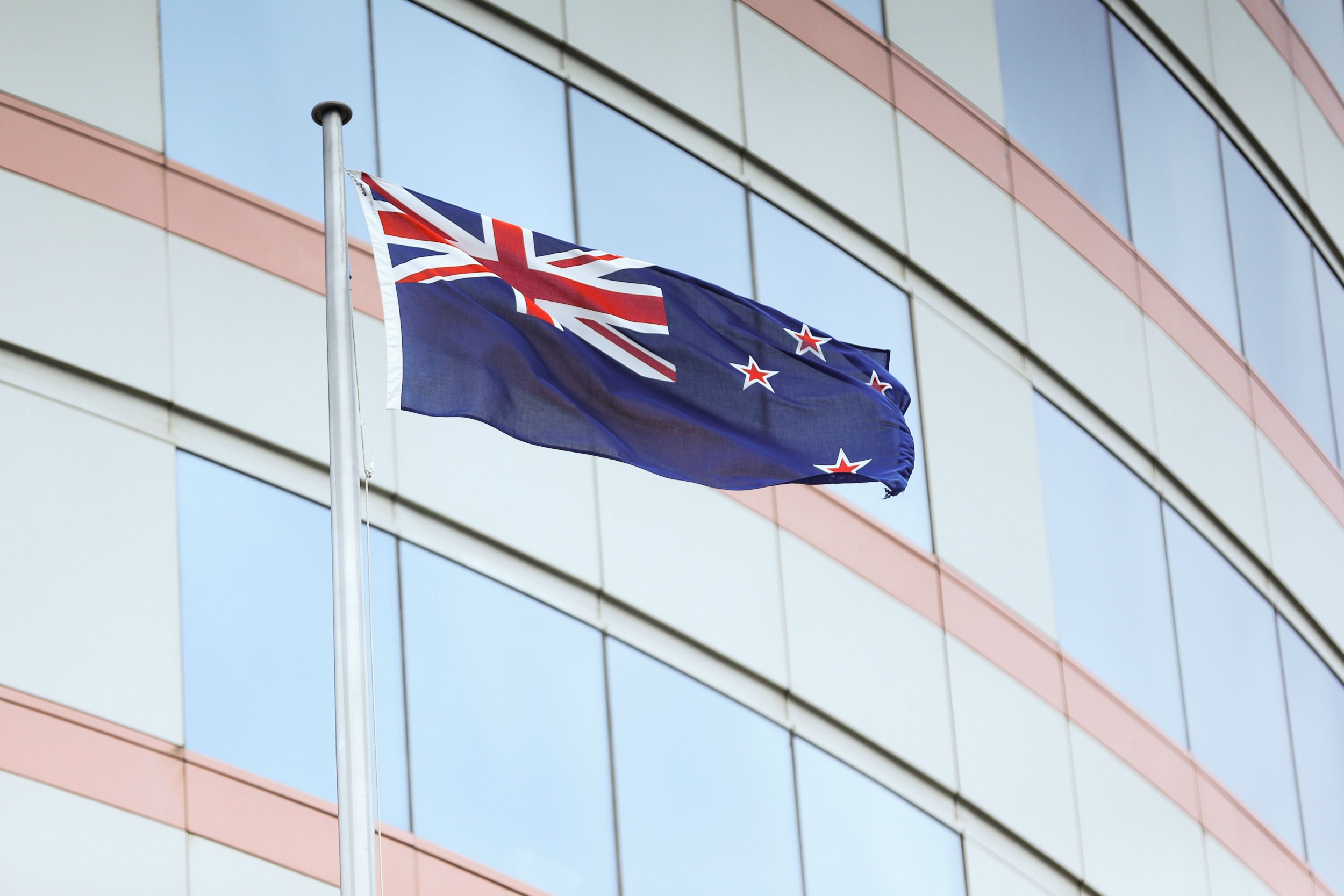 A former high-ranking New Zealand naval officer is alleged to have hidden a secret camera in a Washington, D.C. embassy bathroom in order to photograph people using the toilet.
Alfred Keating, 58, was a commodore in the New Zealand navy and the most senior member of the country's armed forces in the U.S. But it seems his distinguished 40-year career will now end in disgrace, the New Zealand Herald reported.
The former defense attaché is pleading not guilty to charges that he hid a camera in a unisex bathroom in the New Zealand embassy in the U.S. capital. The camera was discovered when it fell from its hiding spot near a heating duct in July 2017.
Keating—who had previously represented New Zealand at a United Nations convention on the law of the sea—resigned from his position after being charged with attempting to obtain intimate visual recordings. The camera had been angled to capture anyone using the toilet, which served around 60 embassy staff, the Guardian said.
New Zealand investigators traveled to Washington, D.C. as part of their investigation and retrieved the hidden camera for forensic analysis. It had apparently been in place for some time as it was covered in a layer of dust. Police also searched Keating's computer at his New Zealand home, where he had allegedly installed software to control the camera. His DNA was also found on the memory card of the hidden camera, prosecutors say.
On the day it was discovered, the camera had been activated at 9am and captured 19 images of people using the bathroom over a period of five hours. Keating had diplomatic immunity from prosecution in the U.S. meaning New Zealand police had to undertake the investigation, a court in Auckland heard. He faces a maximum jail term of 18 months if found guilty.
A judge previously prevented Keating's name from being published as his daughter is still serving in the navy and could have been subject to harassment. However, this decision was overturned on Friday. He is due in court again in July.
Keating joined the navy in 1976 and was commissioned as an officer in May 1987. He was posted to the U.K. to study systems engineering until 1989 when he returned home to take on operational postings. In 2003, he was sent to Washington to serve as New Zealand's naval attaché and senior technical officer in America. He was promoted once again in 2007, becoming assistant chief of navy.