Senior White House Officials Confront Donald Trump, Ask Him To Reverse Russia Comments, Report Says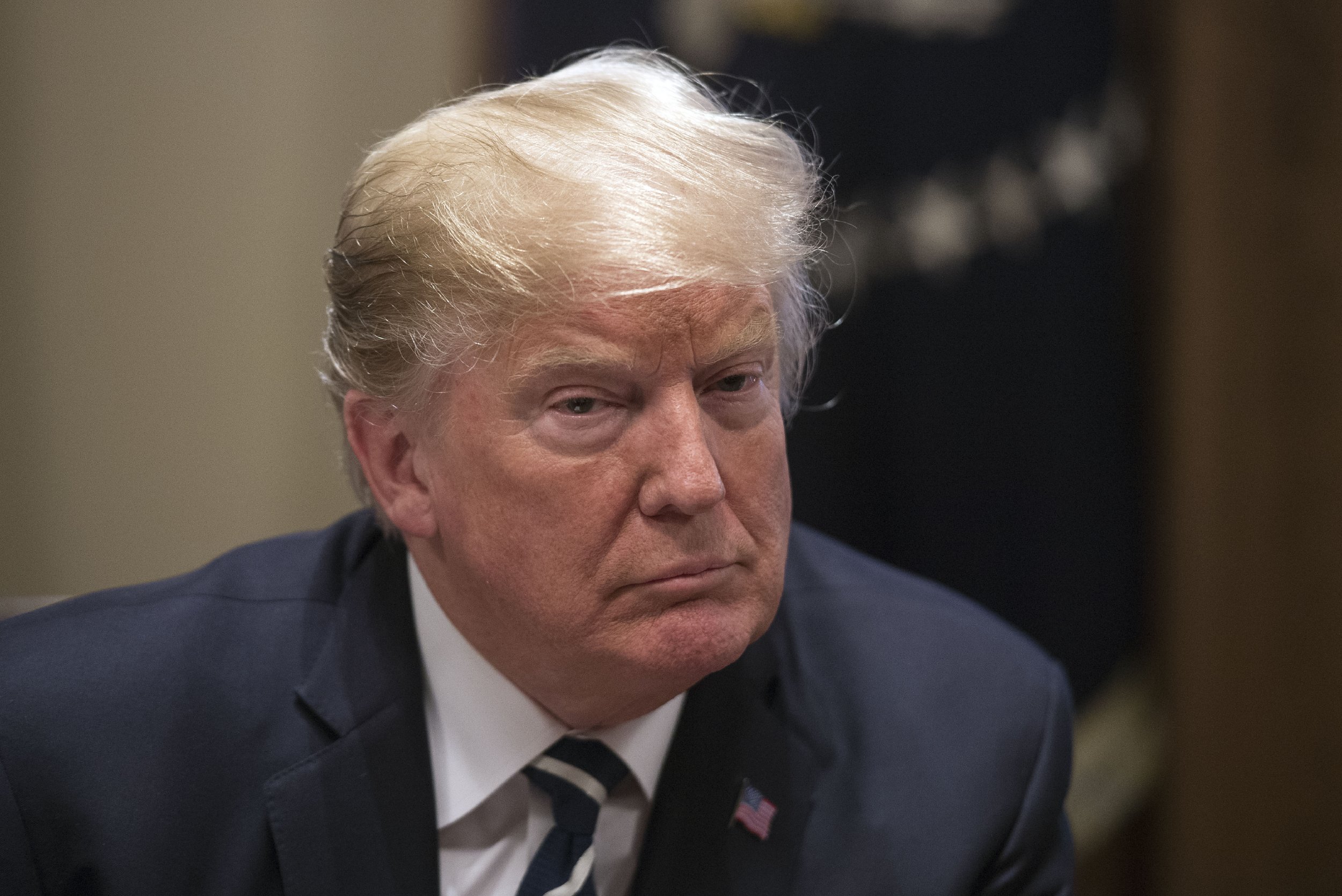 After a widely criticized press conference in Helsinki in which Donald Trump had cast doubt on U.S. intelligence that Russia had hacked the 2016 elections, and told the world he believed the Russian President Vladimir Putin's denials, top White House aides met in the West Wing to persuade him to walk back his comments, according to the Associated Press.
National Security Adviser John Bolton, chief of Staff John Kelly and Vice President Mike Pence sat down with the president and discussed the need to amend his remarks, the news agency reported. They also relayed messages from Secretary of Defense Jim Mattis and Secretary of State Mike Pompeo, including those of congressional members and supporters, pointing out that Trump's laudatory words toward Russian President Vladimir Putin went too far, the news outlet said.
During the joint press conference in Finland, Trump had told reporters that he doesn't "see any reason why" the Kremlin would meddle in the 2016 election. That ran precisely counter to the consensus from America's security and intelligence agencies. "My people came to me, [Director of National Intelligence] Dan Coats came to me and some others saying they think it's Russia. I have President Putin, he just said it's not Russia," Trump said. "I will say this, I don't see any reason why it would be."
In the days since, Trump tweeted that the one-on-one meeting with Russia "was a great success, except with the real enemy of the people, the Fake News Media." But Republicans and Democrats alike rebuked the president's remarks immediately after the summit.
"There is no question that Russia interfered in our election and continues attempts to undermine democracy here and around the world." House Speaker Paul Ryan said in a statement. "The president must appreciate that Russia is not our ally. There is no moral equivalence between the United States and Russia, which remains hostile to our most basic values and ideals."
House Minority Leader Nancy Pelosi (D-CA) said that Trump's behavior could indicate Putin may have "dirt" on the Republican leader. "Every single day, I find myself asking: what do the Russians have on Donald Trump personally, financially, & politically? The answer to that question is that only thing that explains his behavior & his refusal to stand up to Putin," she tweeted.
The president eventually clarified his comments, saying that he accepted the " intelligence community's conclusion that Russia's meddling in the 2016 election took place." On Tuesday, he added he should have said, "I don't see any reason why it wouldn't be Russia … it should have been obvious, So you can put that in and I think that probably clarifies things."
Despite an outcry on Capitol Hill, many Republicans still support Trump's handling of the summit. According to an Axios/SurveyMonkey poll, almost 80 percent approved of the president's performance and 79 percent added that they were in favor of Trump's press conference. Only 18 percent had unfavorable views.