'Senior Year': Release Date, Cast, Trailer and Plot
Senior Year, Rebel Wilson's newest film, is a Netflix comedy that is sure to bring a new twist to the chick flick genre.
The movie is certainly perfect for a girl's night or simply for those looking for a laugh after a busy work week.
With that in mind, here is everything you need to know about the new movie.
When is 'Senior Year' Out?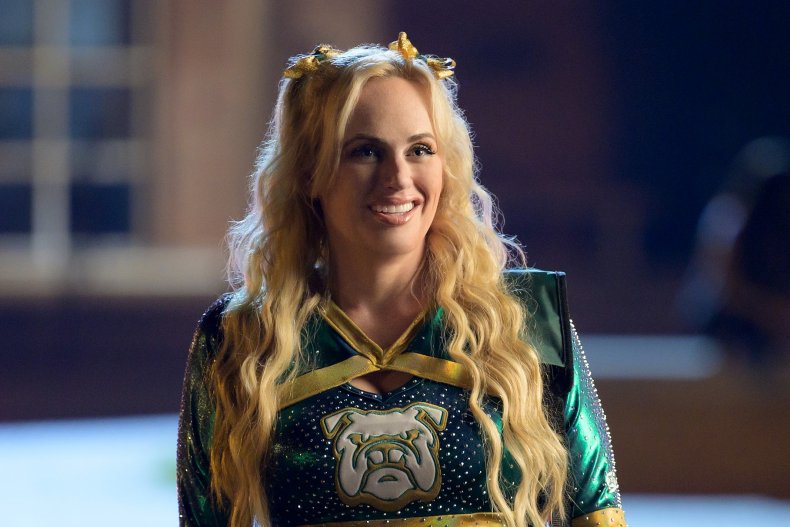 Senior Year is a Netflix original film that is being released on the streaming platform on Friday, May 13.
While Netflix does sometimes release films in the cinema for a limited time, Senior Year will only be available online.
Who Will Star in 'Senior Year'?
Senior Year has a stellar cast led by Wilson playing Stephanie Conway in the present-day storyline, with This is Us actor Justin Hartley portraying Stephanie's former flame Blaine and Zoe Chao portraying her old nemesis Tiffany.
Sam Richardson takes on the role of Stephanie's friend Seth and Mary Holland portrays her other friend Martha, both of whom continued to visit her while she was in a coma.
Archer star Chris Parnell plays Stephanie's dad in the film, while Clueless icon Alicia Silverstone also makes a cameo appearance.
In the storyline set in 2002, Angourie Rice plays Stephanie, while Tyler Barnhardt plays a young Blaine, Molly Brown plays a young Martha, Ana Yi Puig plays a younger Tiffany, and Zaire Adams is young Seth.
What is 'Senior Year' About?
Senior Year follows Stephanie Conway, a High School student who is determined to be named prom queen only for her plans to come to a grinding halt when a cheerleading stunt gone wrong lands her in a coma.
Twenty years later Stephanie wakes up. Now aged 37, she decides to return to High School to finally fulfill her girlhood dream.
But Stephanie's quest to conquer High School once again and be named prom queen within a matter of weeks is harder than she first thought, and she learns there's more to life than just being popular.
Is There A Trailer for 'Senior Year'?
Yes, a trailer has been released for Senior Year and it gives fans a teaser of the fun antics that take place in the film.
With Wilson narrating the trailer, it shows Stephanie's life aged 17 and how she came to be in a coma for two decades.
Among the amusing moments featured in the trailer are Stephanie learning of Lady Gaga's existence and confusing her with Madonna, and how she tries to get to grips with social media.
Senior Year premieres on Netflix on Friday, May 13.