Bipartisan Bill to Protect Dreamers Doesn't Secure Funding for Border Wall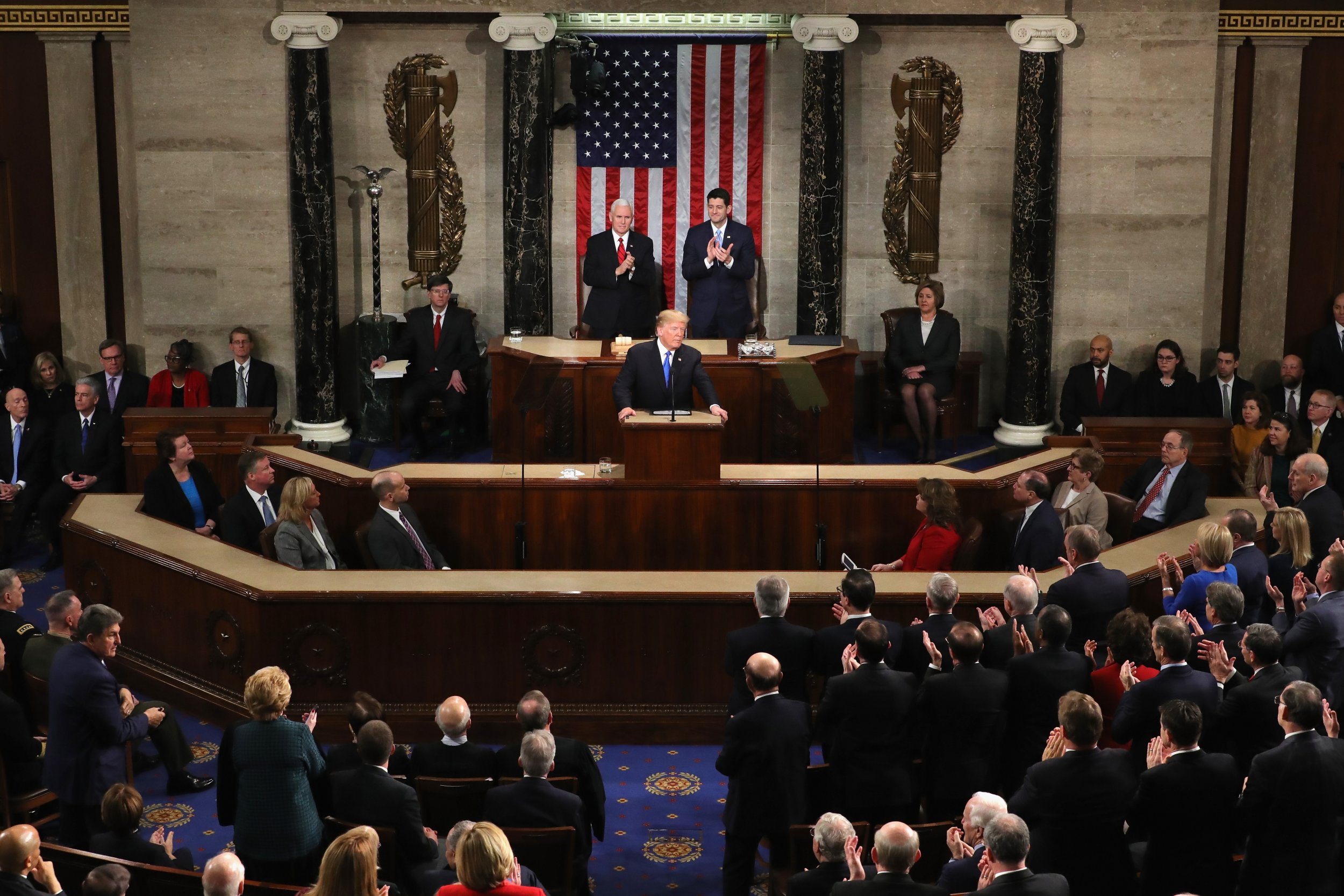 Senators John McCain (R-Ariz.) and Christopher Coons(D-Del.) will unveil a bipartisan immigration bill Monday aimed to protect "Dreamers" and bolster border security. The bill is said to exclude funding for President Donald Trump's border wall.
The bill would grant legal status to so-called Dreamers, those who were brought to the U.S. illegally as children. Dreamers have had legal protections since 2013 as part of the Obama-era Deferred Action for Childhood Arrivals (DACA).
The McCain-Coons bill is a companion bill to the Uniting and Securing America (USA) Act —a bipartisan legislation from Representatives Will Hurd (R-Texas) and Pete Aguilar (D-Calif.)— which sought to protect Dreamers from deportation while creating border security plans. It currently has 54 co-sponsors in the House and reflects an even split by both Republicans and Democrats.
Although the USA Act seeks to protect DACA recipients, its proponents "did not seek to appropriate specific funds in their proposal." The McCain-Coons bill was similarly non-specific about how it planned to increase border security but omitted direct funding for the border wall.
"This bill doesn't fix every issue w our immigration system, but it does solve the two most pressing immigration issues, & it allows Congress to keep moving forward & address the list of issues that still need to be solved, like reaching a budget agreement to fund the military," Coons tweeted Monday.
Monday's bill also represents a reach across party lines to break the impasse of a government shutdown this week.
Funding for the DACA program is set to expire Thursday and is a central issue in a highly contentious immigration battle. Last month, the government shut down for three days partially due to the stalemate of DACA funding.
"The current political reality demands bipartisan cooperation to address the impending expiration of the DACA program and secure the southern border," McCain and Coons said in a joint statement.
Congress has failed to implement a long-term budget deal in favor of short-term, placating solutions. Senate Majority Leader Mitch McConnell ended January's standoff with the promise of a vote, providing a bipartisan group of senators came up with legislation on the issue of immigration.
"This is the first guarantee that the Republican majority will give a DACA bill fair consideration and an up-or-down vote on the floor," U.S. Senate Minority Leader Sen. Chuck Schumer (D-N.Y.), said last month.
Last month, Trump proposed a $25 billion bill for his highly-sought border wall, which would also support a path to citizenship for an estimated 1.8 million Dreamers.
In September, Trump announced the "wind-down" of the DACA program with an expiration date of March 5. Calling the deadline a "window of opportunity for Congress to finally act," the announcement received criticism from both parties and would impact up to 800,000 Dreamers.
Trump has said since that he is trying to find a good deal on DACA, but has advocated that the border wall he highly touted during his campaign was a precondition.
"These are good people, these are people that should be able to stay in this country," Trump said in a CNBC interview last month. "We're going to solve the DACA problem. But we also want to solve a tremendous problem on the southern border, which is crime."
On Monday, Trump tweeted that any DACA deal that did not include a border wall was a "total waste of time" as he pushed Democrats to "make a deal."