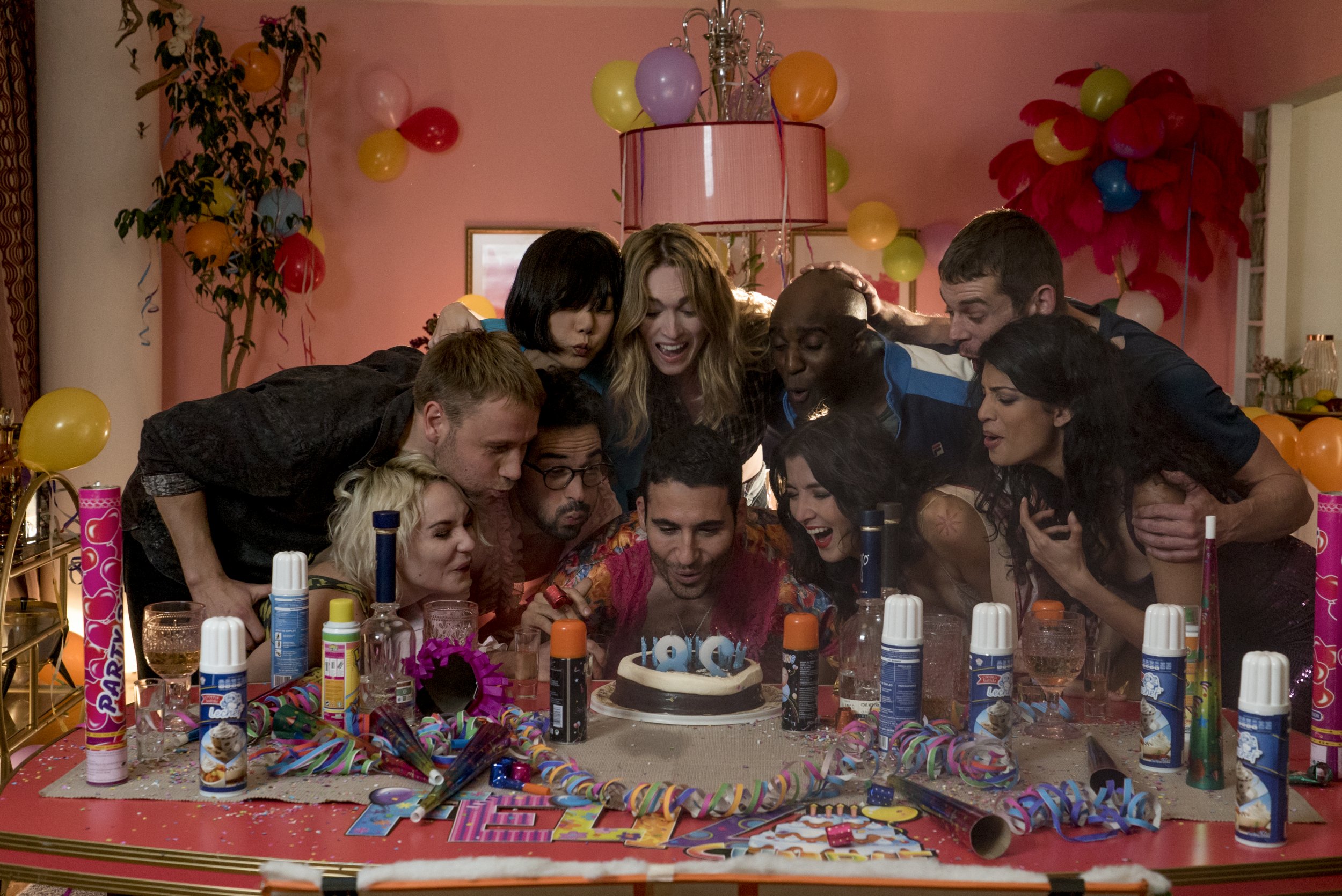 The first of the month is always a big day for movies and shows to rotate onto platforms like Netflix, Hulu and Amazon. And there's some brand new content to watch this week as well, including season two of Sense8 and a stand-up comedy special from Maria Bamford.
Here are some suggestions:
White House Correspondents Dinner (C-SPAN, April 29) AND Not the White House Correspondents Dinner (TBS/YouTube, April 29)
Despair not if you missed the annual White House Correspondents Dinner, hosted this year by Daily Show alum Hasan Minhaj, or Samantha Bee's inaugural alternative event celebrating press freedom. You can replay the former via C-SPAN's YouTube page and you can watch a slew of excerpts from the Not the White House Correspondents Dinner on TBS's website and Samantha Bee's YouTube page.
Gaycation: United We Stand (Viceland, April 30)
The hosts of Viceland's show Gaycation, Ellen Page and Ian Daniel, have a new special in which they explore how Donald Trump's administration might affect the LGBTQ community.
American Experience: The Boys of '36 (Netflix, May 1)
Adolf Hitler had grand plans for the 1936 Olympic Games in Berlin: Nazi Germany would sweep the field in a glorious propaganda display for the young Third Reich. Though Germany did end up with the most gold and the most overall medals (the U.S. came in second on both fronts), there were some major upset wins over Germany, including Jesse Owens's dominance in track and field and the success of an American crew team from the University of Washington. The documentary was inspired by Daniel James Brown's 2013 best-selling book The Boys in the Boat: Nine Americans and Their Epic Quest for Gold at the 1936 Berlin Olympics.
Maria Bamford: Old Baby (Netflix, May 2)
This one's for those who just want to sit down and laugh with a stand-up comedian who, as Netflix describes it, grew up to be an "old baby" rather than an adult. "From the streets to the stage, there's no place she won't stand up" to do some comedy, the trailer promises, as it cuts to Maria Bamford making jokes in a living room, at a bookstore and a bowling alley and on a stage.
Manchester by the Sea (Amazon, May 5)
Amazon Studios had a hand in making this Oscar-winning film, written and directed by Kenneth Lonergan and starring Casey Affleck in the leading role. It's a heavy, painful watch about a man who has to try to deal with his brother's death, to care for his teenaged nephew and to face a horrific event from his past, which will knock the breath out of you when you finally discover the details.
Sense8: Season 2 (Netflix, May 5)
Netflix's original series follows eight strangers around the world, called Sensates, who are connected mentally. In other words, they "can telepathically experience each other's lives." There was a two-hour special episode of Sense8 released just before Christmas, but the science fiction drama—from the creators of The Matrix and Babylon 5—returns for a full second season this week.