Sentimental Stories and Calls to Action: Here's How 2020 Presidential Candidates Commemorated Father's Day
Hopefuls for the 2020 Democratic nomination were among the legions of social media users sharing tributes to commemorate Father's Day.
Below, see how current frontrunners honored the special occasion.
Former Vice President Joe Biden
In a post shared across his social media pages, former Vice President Joe Biden, who is leading most early polling for the Democratic nomination, said there was "no higher calling" than parenthood.
Newsweek subscription offers >
"As my father believed, there's no higher calling for a woman or a man than to be a good mother or a good father," Biden wrote. "Happy Father's Day to all the dads out there who work every day to help raise their children—and all our children—to be honorable, generous, kind young men and women.
Newsweek subscription offers >
Sen. Bernie Sanders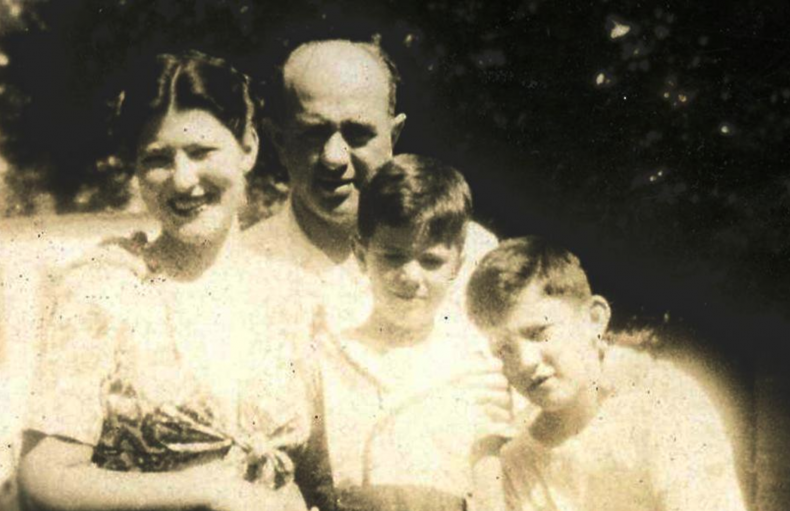 The Senator from Vermont reflected on the journey his father, Eli Sanders, took to come to America.
"My father traveled across an ocean to come to this country from Poland at the age of 17, without a nickel in his pocket, to escape poverty and persecution," he wrote. "That took unbelievable courage, and he became the proudest American you ever saw."
Sen. Elizabeth Warren
Warren shared a lengthy and sentimental essay, reflecting on how her father, Doug Herring, encouraged her dreams of becoming a teacher and worked to overcome financial burdens so she could pursue an advanced degree.
"I would not be here had it not been for my daddy pushing open a door so that I could have a chance," the senator from Massachusetts wrote on her Medium page. "That is how this daughter of a janitor ended up as a public school teacher, a college professor, a U.S. senator, and a candidate for president of the United States."
When Warren first expressed a desire to go to college, she wrote that it was her father who rallied and made it possible.
"My mother kept saying no, and we argued back and forth," she wrote. "Then Daddy surprised both of us, saying: 'Let her try, Polly.' And I was off and running."
Mayor Pete Buttigieg
Buttigieg, mayor of South Bend, Indiana, told ABC News that it was his father who inspired others through his work in academia.
"He was someone who understood that if he moved to America he'd be in the best place in the world to get an education and to make an impact, and that it was not about becoming famous or being number one on the list," Buttigieg told the news outlet. "But he could shape a lot of lives, which is what he did as a scholar and as a teacher. I think a lot about the choices he made to become an American and to make my life even possible."
Sen. Kamala Harris
Harris, meanwhile, took the opportunity to raise awareness about family separations at the U.S. border.
"Today I'm thinking of the fathers who can't be with their children because they were ripped from their sons and daughters at the border," she wrote. "The fathers who can't celebrate today because they can't afford bail. The fathers who are deployed. Don't forget them."
Former Texas Rep. Beto O'Rourke
O'Rourke shared several photographs of the Father's Day service at Macedonia Missionary Baptist Church in South Carolina and also raised awareness of family separations at the U.S. southern border.
"On Father's Day and every day," he wrote, 'I am committed to ensuring we never again take a child away from their Dad or Mom as they seek asylum, that we reunite those already separated, and that we use the Family Case Management Program instead of locking up kids who pose no threat to us."
Sen. Cory Booker
The senator from New Jersey shared a sentimental note in which he said he strives to live up to the example his father set for him.
"Remembering my dad on #FathersDay," Booker wrote. "You are proof that radical love is transformative & I live every day with the goal of living up to your example of kindness, good humor & service to others. Thank you for teaching me about this tough and glorious game of life, Dad. We miss you."
Sen. Amy Klobuchar
The senator from Minnesota shared a picture of her father at her campaign kick-off event, writing that she was happy to have him "cheering" for her in the snow.
"When I announced on the snowy banks of the Mississippi, my dad (91 years young) was out there with me, just like he's been so many days biking in the rain, door-knocking in the sun, and yes, cheering in the snow," Klobuchar wrote. "Happy Father's Day, Dad!.."
Sentimental Stories and Calls to Action: Here's How 2020 Presidential Candidates Commemorated Father's Day | Politics