Separatist Georgian Region to Vote on Joining Russia in 2017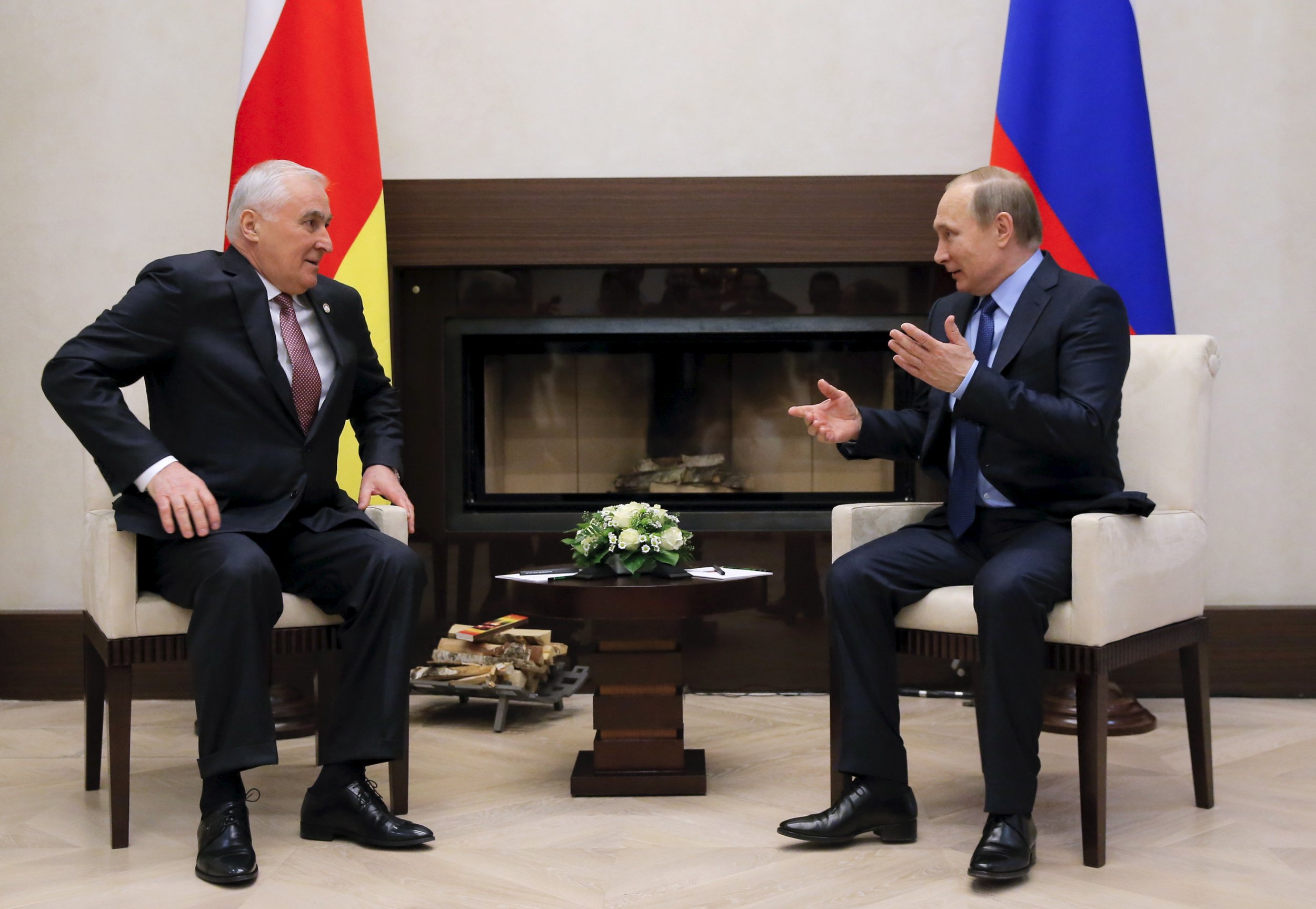 The Kremlin-backed separatist region of Georgia called South Ossetia is set to vote on whether or not to join Russia next year, according to a statement by separatist officials.
South Ossetia declared its independence in 1991, before the Georgian coastal region of Abkhazia did the same in 1992. Tensions between their benefactor, Russia and Georgia ran at an all time high in 2008, following several incidents on the border of the regions, with violence erupting between local forces and Georgian authorities.
When the Georgian government controversially sent armed forces to regain control of the two regions, both of whom border Russia, Moscow responded by launching a military intervention, having already deployed military personnel within the regions.
A brief conflict killed around 300 Georgian service personnel, 65 Russian soldiers and 365 South Ossetian servicemen and civilians, with Russia establishing de facto control of the regions since.
Georgia and the U.N. do not recognize either region as a sovereign state, however the president of the separatist Republic of South Ossetia, Leonid Tibilov and the speaker of its parliament Anatoly Bibilov have now announced they will hold a referendum on joining Russia in 2017.
In a joint statement issued on Thursday, South Ossetia's separatist leadership next year, following the next election for president of the unrecognized republic.
Last month Russian President Vladimir Putin said he did not object to the prospect of South Ossetia joining Russia during a call-in programme on national television.
"We have not discussed the topic in detail with the leader," Putin said. "He told me his opinion on the matter and that the people of South Ossetia would like to conduct such a referendum, but we cannot oppose this, I think. We have nothing to hold us back, if not the interest of the South Ossetian people themselves."
Daragh McDowell, Principal Russia Analyst at Verisk Maplecroft thinks the reason South Ossetian separatists have abandoned their push for independence and are seeking to join Russia is their need of economic support.
"The South Ossetia referendum is almost certainly an initiative entirely from the side of Tskhinvali. South Ossetia is an extremely poor and sparsely populated region that has no real prospects for independence, and has pushed for a merger with the Russian region of North Ossetia since the former declared independence in 1991," he says.
It remains to be seen if Russia would actually accept the region, however, as it will likely face similar repercussions to the U.S. and EU economic sanctions imposed on Moscow after it accepted a similar internationally unrecognized referendum to take Crimea from Ukraine in 2014.
"In both cases, Russia already has extensive de facto control over the security, political and economic structures of the breakaway regions, and the political fallout from formal annexation would far outweigh any potential benefits," McDowell said.