Sepp Blatter Book to 'Reveal Everything' About FIFA Presidency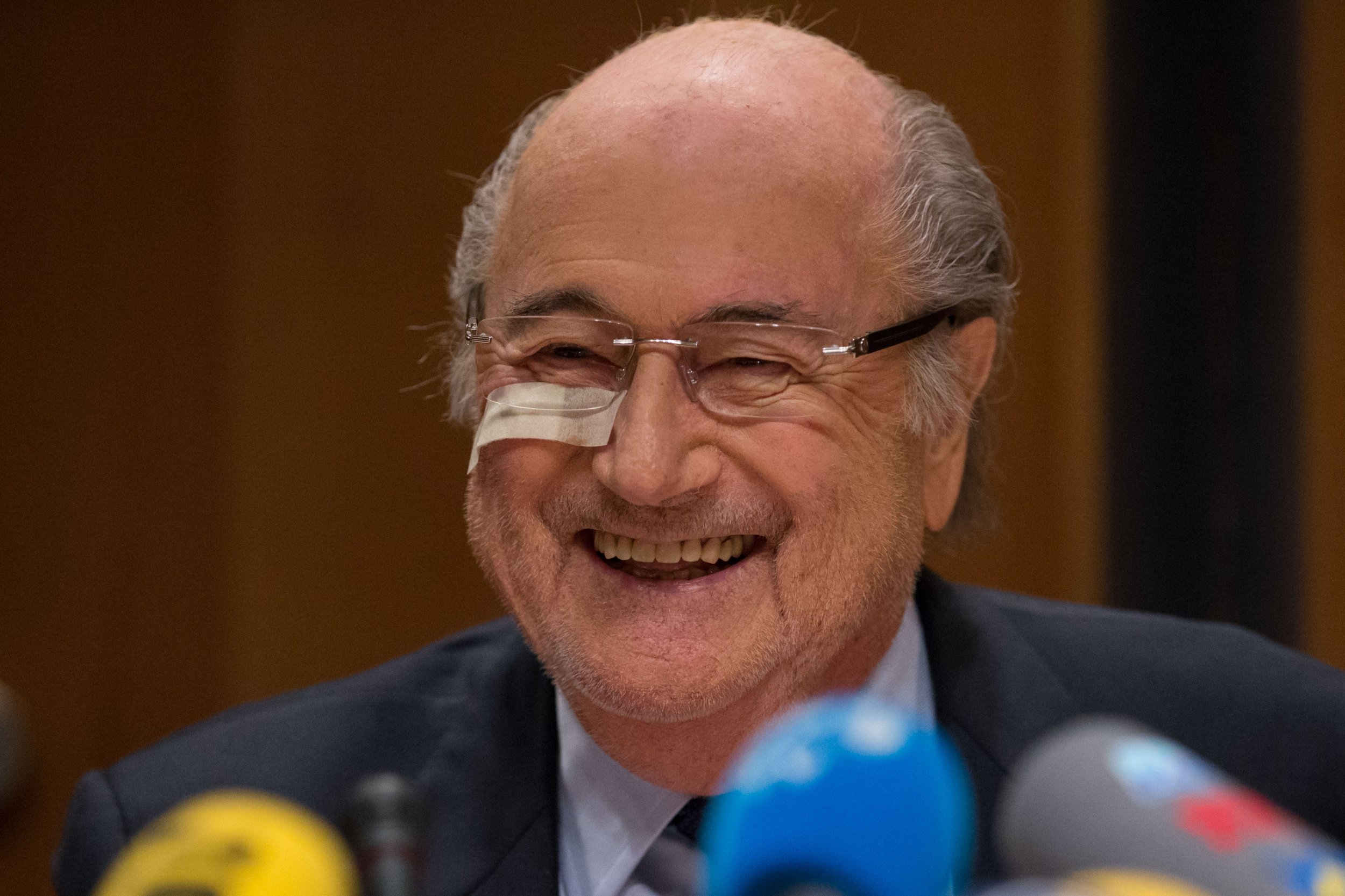 An upcoming book about Sepp Blatter will tell "everything" that happened during the outgoing FIFA president's 18-year career at the head of world football's governing body, according to its publisher.
Alain Diezig of Weber AG publishing house, based in Thun, Switzerland, tells Newsweek that Blatter, who was banned from football for eight years in December 2015 for his part in an alleged "disloyal payment" made to former UEFA president Michel Platini in 2011, wants "Mission FIFA" to tell his "entire story," including his own tenure that has been pockmarked by claims of scandal.
"It started out as a project to publish a coffee-table book with pictures and stories from his time at FIFA, and from thereon it mushroomed into his entire story, not only at FIFA but also parts of his backstory, how he got to be president of FIFA and everything that happened during his tenure," Diezig says.
The book, to be published in April, will be written not by Blatter himself but by Thomas Renggli, his official spokesman.
"The book has been delayed and will now be published in April because there is the FIFA congress this week," Diezig explains. "The investigations [into Blatter] have played a role in that. Mr Blatter decided to delay the book so that the whole story can be told."
Blatter and Platini are due to find out this week whether their appeals against their bans from football have been successful. The appeals were heard last week, and both men are expected to take their cases to the Court of Arbitration for Sport (CAS), if the FIFA appeals committee rules against them.
The Swiss 79-year-old has been world football's most powerful figure since 1998, when he succeeded his Brazilian mentor Joao Havelange as FIFA president.
But his organization became mired in corruption allegations in May 2015, just after he had been elected to serve a fifth term as president, when the FBI raided the Baur au Lac hotel in Zurich and arrested several top FIFA officials, as well as opening criminal proceedings into the awarding of the 2018 and 2022 FIFA World Cups.
Blatter then, extraordinarily, offered to stand down as president before he was suspended from football later in the year.
The election of his successor on Friday is expected to come down to a contest between Gianni Infantino, the UEFA general secretary who chose to stand amid doubts over Platini's candidacy, and Sheikh Salman Ibn Ibrahim Al-Khalifa, the president of the Asian Football Confederation (AFC).