The anniversary of September 11, also known as 9/11, is approaching. Americans across the country will be remembering where and what they were doing as two planes crashed into the World Trade Center in New York, one into the Pentagon in Washington D.C., and one in Pennsylvania on the morning of September 11, 2001.
But for the generations too young to remember the 9/11 or those born after the terror attack, how can you teach them about it?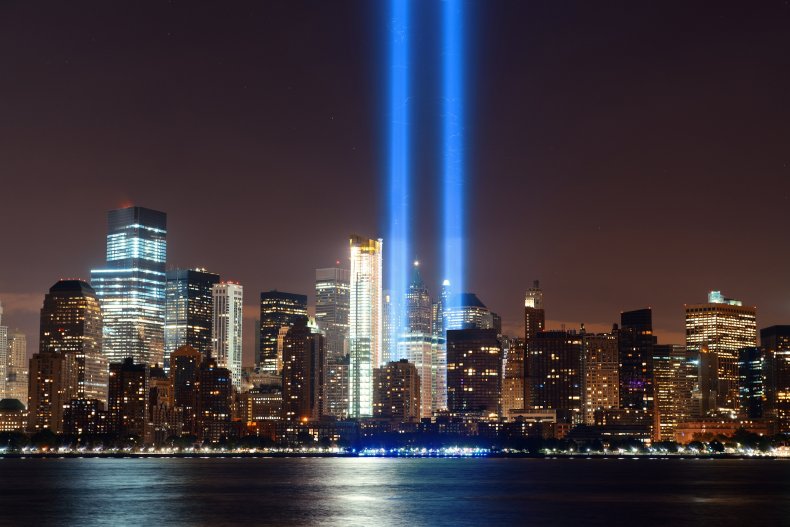 It may seem like a daunting endeavor, so Newsweek has compiled some of the resources available to teachers and parents to help them educate children about 9/11 and commemorate those who lost their lives in the tragedy.
9/11 classroom activities
There are several ways teachers can engage children in discussions around 9/11. The 9/11 Memorial Museum has created lesson plans for different elementary and middle schools.
Educating children about events before 9/11: For those who were born in the 21st century, they might have never heard of the World Trade Center or the Twin Towers before. This particular lesson plan for Grades 6-12 helps teachers ascertain background knowledge of 9/11.
Helping children memorialize and remember 9/11: Young children might not understand the importance of remembering such a negative time. This exercise created by the 9/11 Memorial Museum helps Grades 3-5 understand memorialization and symbolization.
9/11 Lesson Plans
Planning out long-term how to educate children of all ages about 9/11 can be time-intensive. The following resources can help teachers structure their lessons.
September Roses: Using the book September Roses by Jeanette Winter, teachers can help children understand why people come to New York to remember 9/11 and how they can comfort other children. This lesson plan can provide a guide on how to start the conversation, and is specifically for Grades K-2.
Flight 93: Many children will know of Marvel superheroes such as Iron Man, Thor and Captain America, but do they know about the heroes of Flight 93? This lesson plan, specifically for Grades 3 -5, can help children understand that people are considered heroes by their selfless actions.
Tribute in Light: Created by the artists Julian Laverdiere and Paul Myoda, the Tribute in Light lights up the sky on September 11 to remember those lives lost during 9/11, and the events of the day. This lesson plan for Grades 6-8 can aid children in understanding the history of the memorial and why such public memorials are important.
The Dogs of 9/11: It wasn't just men and women that risked their lives to save people in the Twin Towers; dogs played an important role too. This lesson plan for Grades 9-10 gives children first-hand accounts and pictures highlighting
the roles of service, search and rescue dogs.
How to talk to children about terrorism
Understanding war is difficult for adults, let alone children, but with 9/11 there will be some parents who will want to discuss the events with their offspring. However, they may not know where to start.
Listen to children: According to the American Academy of Child and Adolescent Psycharity (AACAP), to truly engage children on difficult topics such as terrorism or war, parents need to create a time and place for them to ask their questions. However, they also must not force them to talk about things until their ready.
Help children find ways to express themselves: Some children may be more comfortable expressing themselves through creative methods such as drawing, writing or even playing with toys, according to AACAP.
Answer children's questions: Give children honest answers and information, but use words and concepts that they will understand.
Provide support: Dependent on age and any experience of past trauma, support will vary for different children. AACAP advises limiting children watching violent or upsetting images on television, creating a predictable routine and schedule, and coordinating with teachers.
For further information on education around 9/11, the 9/11 Memorial Museum has numerous resources for parents and teachers to use.