Pizza Chain Apologizes After Posting American Flag Pizza as 9/11 Tribute: '#NeverForget'
While many on social media post photos of American flags and other patriotic imagery on the anniversary of the September 11 attacks, one photo left a pizza chain issuing an apology.
Wednesday marked the 18th anniversary of the terror attacks at the World Trade Center, the Pentagon and aboard United Airlines Flight 93. On that day, hijackers boarded four planes and killed almost 3,000 people and altered the lives of countless others forever.
To commemorate the anniversary and pay tribute to those who lost their lives or exhibited immense bravery, multiple ceremonies were held and people posted remembrance messages on social media.
One such message came from Ledo Pizza, a restaurant chain headquartered in Annapolis, Maryland. In a now-deleted tweet, Ledo Pizza posted the hashtag "NeverForget" alongside an American flag emoji. Also included in the tweet was a photo of a pizza that had pepperonis and olives arranged in a way to make it resemble an American flag.
After the tweet was posted, some social media users criticized the company for using the tragedy of 9/11 as a time to promote their product.
On Wednesday afternoon, the restaurant issued an apology for posting the photo. In a series of tweets, Ledo's explained that they regularly use the photo to show their patriotism and love for their country during holidays and remembrances.
"While most fans are used to seeing this photo and share our Patriotism, a few Twitter users took offense to this imagery and for this we are sincerely sorry," the company posted on Twitter. "Our Twitter post was never intended to diminish the gravity of September 11th and has since been removed."
In the final tweet of the three-part thread, the company noted that anyone familiar with the brand knows that they would never intentionally do something to dishonor the flag. The apology concluded with the hope that people could find it in their hearts to forgive the "misstep."
While the spotlight was on Ledo's, the restaurant wasn't the first company to get criticized for a tweet intended to honor a tragic event in American history.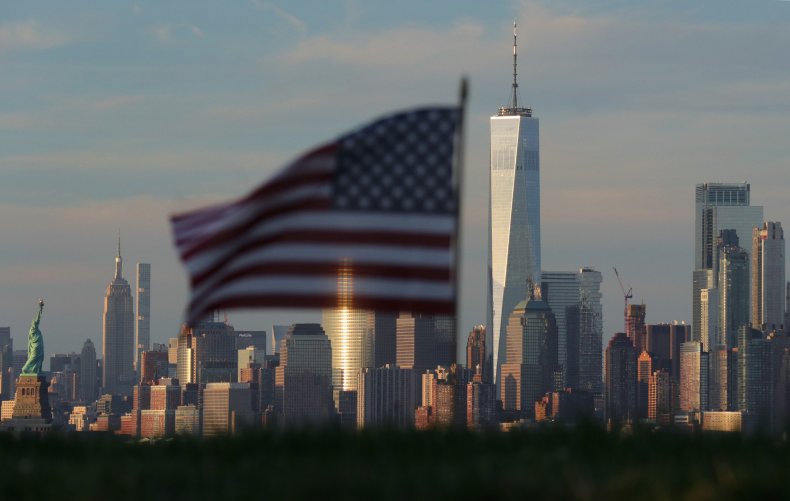 In 2013, SpaghettiOs, a canned noodle company, posted a photo on Twitter of a SpaghettiO smiling and holding an American flag. The tweet was posted on December 6 and encouraged people to take a moment to remember the Pearl Harbor attack.
The company took the photo down the next morning and apologized, noting that they meant to pay respect and not to offend.
President Donald Trump was also criticized for posting a photo of himself and his wife, first lady Melania Trump, at the Flight 93 Memorial in Shanksville, Pennsylvania. However, others pointed out that former President Barack Obama once posted a photo of himself at the memorial at the World Trade Center.