9/11 Quotes: Words From George W. Bush, Officials, Survivors and Victims of September 11 Attacks
Almost 3,000 people lost their lives during the attacks on September 11, 2001, and 18 years later, people still pause to remember that day.
The 18th anniversary of the attacks at the Twin Towers, Pentagon and aboard United Airlines Flight 93 occurred on Wednesday. Along with watching or attending one of several memorial ceremonies, people observe the somber day in their own ways.
Some people prefer to watch documentaries or news footage of that day while others take to quiet reflection or talking with friends. Regardless of how a person honors that day, the anniversary serves as a way to never forget the historic tragedy or the heroism it brought out in people.
There are thousands of accounts from that day that are lost forever. However, there are some, whether shared by survivors or memorialized through electronic recordings, that help show some of the greatest aspects of the human spirit.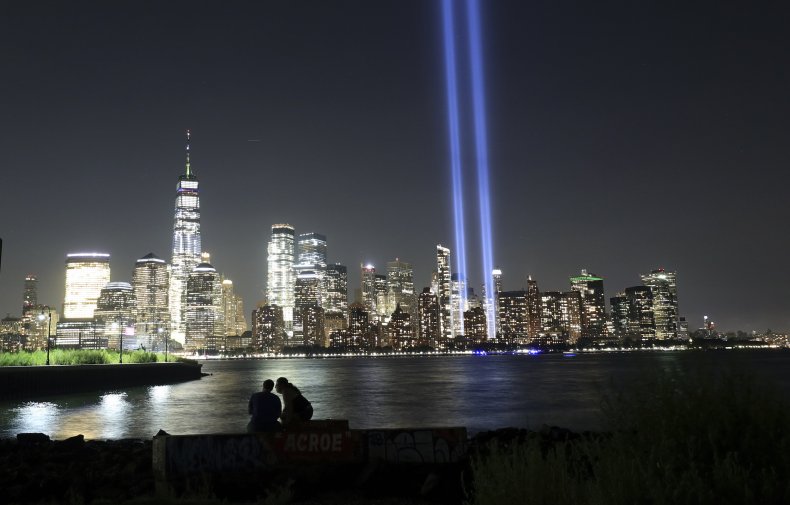 9/11 Quotes From Victims, Survivors and Officials
"Are you guys ready? Let's roll." –Todd Beamer, a passenger on United Airlines Flight 93
"Today, our nation saw evil -- the very worst of human nature -- and we responded with the best of America. With the daring of our rescue workers, with the caring for strangers and neighbors who came to give blood and help in any way they could." –Then-President George W. Bush
"They're all heroes in my eyes, they really are. They all pitched together and they did what they thought was the best thing to do at the time." –Lisa Jefferson, an operator who took a call from Beamer
"Numerous civilians in all stairwells, numerous burn victims are coming down. We're trying to send them down first ... We're still heading up." –New York City Fire Department Captain Patrick Brown.
"Hey Jules, it's Brian, I'm on a plane and it's hijacked and it doesn't look good. I just wanted to let you know that I love you and I hope to see you again. If I don't, please have fun in life and live your life the best you can. Know that I love you and no matter what, I'll see you again." –Brian Sweeney, a passenger on Flight 175 that crashed into the World Trade Center, to his wife, Julie
"We're young men; we're not ready to die." – Kevin Cosgrove, who was killed when the south tower collapsed
"Today the images that people around the world equate with power and democracy are gone but 'America' is not an image it is a concept. That concept is only strengthened by our pulling together as a team. If you want to kill us, leave us alone because we will do it by ourselves. If you want to make us stronger, attack and we unite." –Adam Mayblum, World Trade Center survivor.
"Why am I here? What is the reason I was saved? They're really unanswerable questions. After going through something like we did, all you can do is try to live your best life from day to day and move forward with gratitude." –Brian Clark, World Trade Center survivor.
"It's up to us. I think we can do it ... Don't worry, we're going to do something." –Tom Burnett, a passenger on Flight 93
"The attacks of September 11th were intended to break our spirit. Instead we have emerged stronger and more unified. We feel renewed devotion to the principles of political, economic and religious freedom, the rule of law and respect for human life. We are more determined than ever to live our lives in freedom." –Then-Mayor of New York Rudy Giuliani