Honoring 'Unsung Heroes' of the 9/11 Response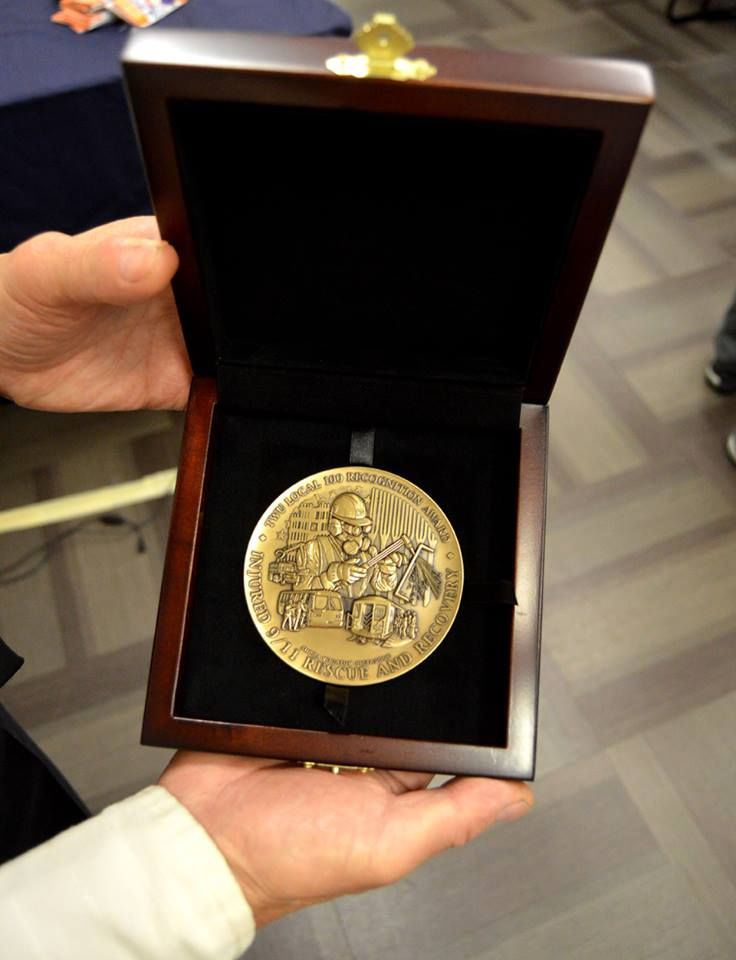 The Transport Workers Union Tuesday handed out medals honoring some 150 New York transit workers who made their way to ground zero on September 11, 2001. Compared to police, firemen and other emergency responders, a union leader says, transit workers are sometimes forgotten in commemorations despite their important role that day and in the aftermath of the terrorist attacks.
"New York City transit workers, they're the unsung heroes of the 9/11 response," says John Samuelsen, president of the Transport Workers Union Local 100 and executive vice president of the national union. "They put up an absolutely heroic effort, they exposed themselves to harm's way without thinking twice, and certainly we demand that they get respect and recognition."
The award ceremony was held in Brooklyn.
According to union numbers, more than 3,000 transit workers responded on 9/11 for a variety of assignments, including transporting emergency responders and clearing debris. Some of those transit workers volunteered.
"A deed that has gone totally unnoticed by the powers that be or the so-called experts on the 9/11 response," Samuelsen says, is that "bus operators were down there in the thick of the poisons fog, breathing all those chemicals in, making sure firefighters and police and other emergency services were able to safely get to the site. And we did that for weeks and weeks and weeks on end."
The Metropolitan Transportation Authority employs welders and heavy equipment mechanics who worked on dismantling the steel debris and excavating the site. Hundreds of track workers, including Samuelsen, dealt with the damage to the subway system.
Invitations to the ceremony went to hundreds of workers who responded that day. The union also recognized 11 members, three of whom are deceased, who were injured or became ill due to their roles in cleaning up after the attack. Mario Galvet, a union executive board member and 9/11 responder, designed the medals, which include a Latin phrase meaning: "Above the call of duty."
A registry on the National September 11 Memorial and Museum website lists 1,161 government agency workers who labored on the World Trade Center site after the attack. Of those, 48 are listed as working for the Metropolitan Transportation Authority.
Samuelsen says, "Our contribution was really never recognized by" certain 9/11 commemoration organizations. However, an upcoming exhibition at the New York Transit Museum also seeks to honor those workers.
"When terror strikes, when storms hit, when blackouts darken the region—that is when we feel the true contribution of transit workers to the life and vitality of the city," says the website for 'Bringing Back the City,' which opens September 30.
A spokesman for the National September 11 Memorial and Museum declined to comment.