September 2018 Harvest Full Moon: Is There a Full Moon Tonight?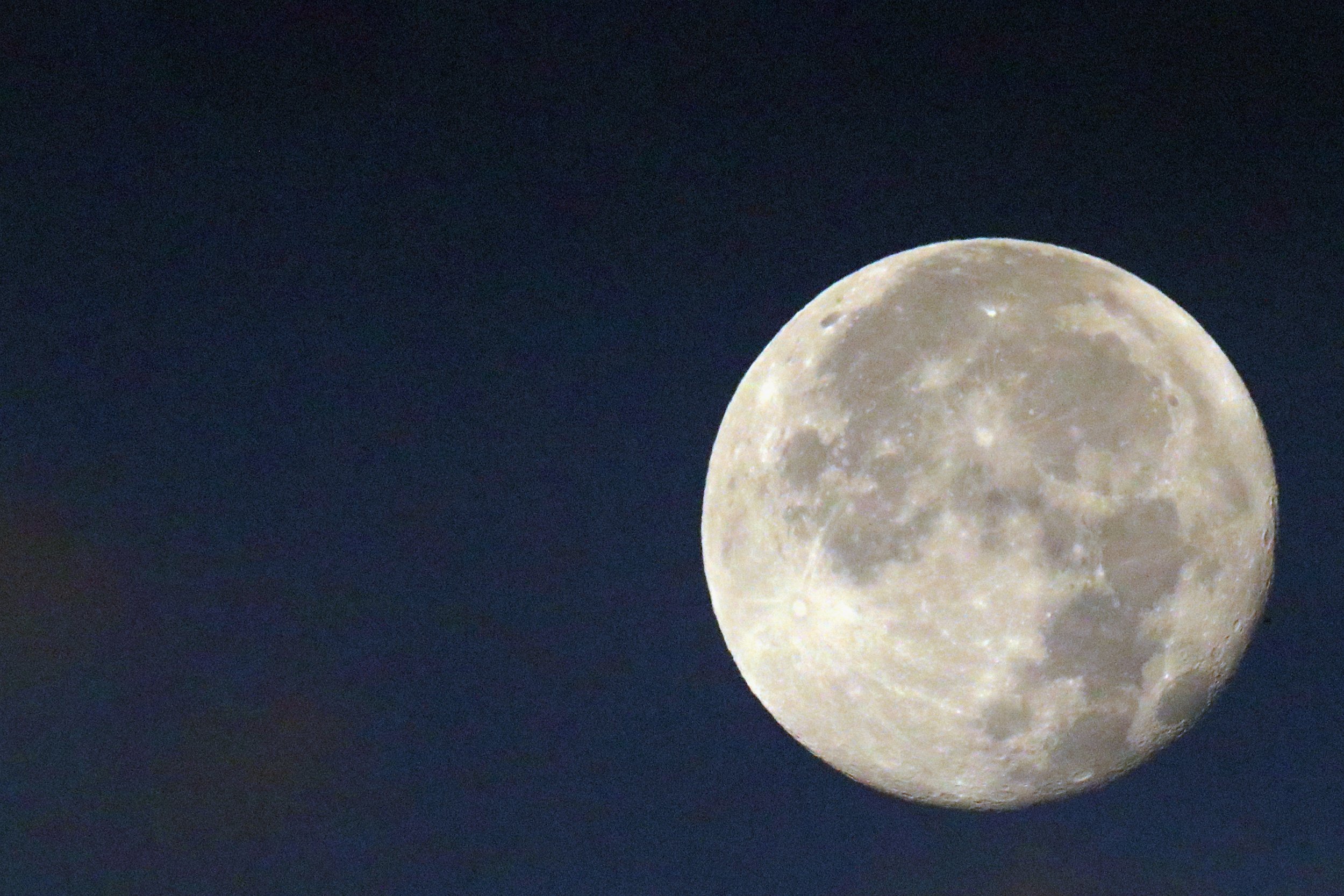 The fall equinox will ring in the new season on Saturday, and just a few days later the full moon will reach high in the sky. The previous full moon, the August sturgeon full moon, was the last one of the summer.
The harvest moon, or the full moon that occurs closest to the equinox, is set to kick off autumn with the first moon of the fall season. That means it can occur before or after the equinox and usually happens within a few weeks of the event.
It also happens to occur around the same time that many crops planted during the summer are ready for harvest—hence its name.
Something else sets the harvest moon apart from the other moons. It rises soon after the sun sets, earlier than the moon rises in most other months due to the fact that it happens so close to the fall equinox. When the equinox occurs, the Earth is less tilted than usual, with the sun hitting it more directly.
Due to the fact that the moon rises so close to the sunset, the moon can appear full in the days prior to it actually becoming full. But the real full moon won't happen until Monday night at 10:52 p.m. EDT for those along the East Coast, according to Time and Date. It will officially be full at 7:52 p.m. PDT Monday evening.
While the moon will likely be visible to most people on the East Coast shortly after the sun sets, it won't be completely full yet. But if they take a look up at or after 10:52 Monday night, they'll see the moon at its fullest.
As long as it isn't cloudy out, viewers should be able to see the moon with no problem. In places where the horizon line is lower, the moon will be easier to see through the entire night from when it rises to when it sets in the morning, even once it's sunny out.
The next time the moon is full will be in October, on the 24th, when the hunter's moon rises in the sky.