Serbia to Give $5.4 Million to Bosnian Town of Srebrenica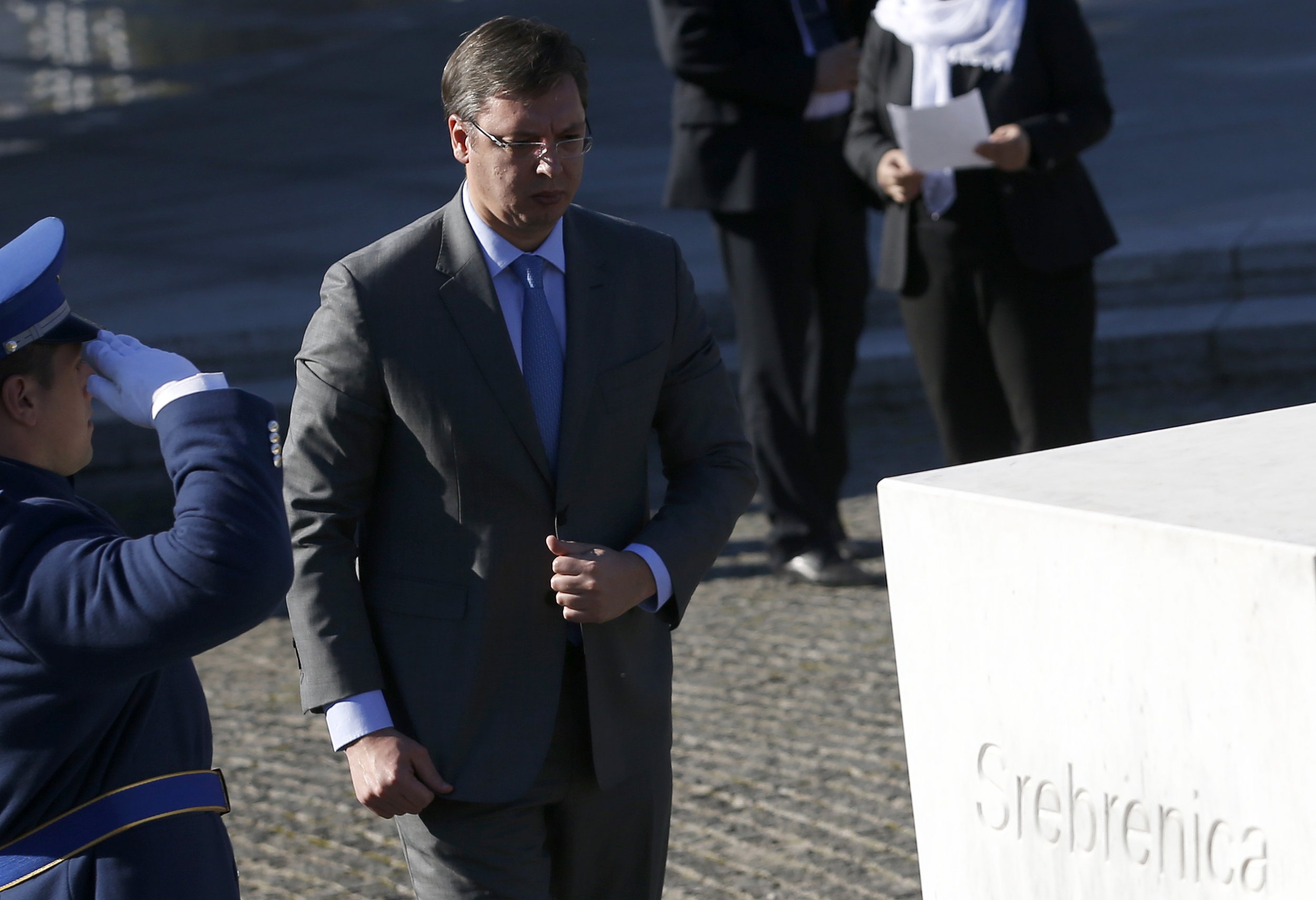 Serbian Prime Minister Aleksandar Vucic announced Wednesday that the country would donate 5 million euros, or roughly $5.4 million, to Srebrenica, the Bosnian town that was the site of what's often called the largest massacre in Europe since the Holocaust.
In 1995, Bosnian Serb forces executed an estimated 8,000 Muslim men and boys as civilians fled Srebrenica, which had been designated a safe area by the United Nations but was nevertheless overrun.
"We want Srebrenica to become a bridge of cooperation," said Vucic, who attended a regional investment and development conference in Srebrenica this week. "Nobody can return the brothers to their sisters, the children to their mothers but what we can do is to look into the future, make it different, take care of those 20,000 people who still live here."
In July, Vucic attempted to attend a ceremony marking the 20th anniversary of the genocide in Srebrenica, but protesters at the event threw stones at him and chased him away. The prime minister returned to the memorial complex Wednesday, laying flowers and walking through the cemetery.
"Serbia looks to the future and wants the best possible relations with Bosniaks, to build up the best future, to spend the next hundred years in peace, to ensure that we all live better," Vucic said about the donation he announced Wednesday. "This is our small contribution to the shared future." The first installment of two million euros would arrive by Monday, he added.
The announcement received mixed reactions in Bosnia. Srebrenica's mayor was pleased: "We did not even expect so much money," he said. It will "change the lives of the residents of Srebrenica," where tensions remain and unemployment is high.
But Sead Numanovic, the former editor in chief of Avaz, Bosnia's largest newspaper, was more skeptical of the move, alluding to Serbia's refusal to call the massacre at Srebrenica a genocide despite the fact that the International Criminal Tribunal for the former Yugoslavia and the United Nations International Court of Justice have both deemed it such. Serbian President Tomislav Nikolic, for example, has refused to use the term.
In July, Russia vetoed a U.N. Security Council resolution that would recognize the massacre as an act of genocide. At the time, The Washington Post cited news reports from Belgrade saying that President Nikolic called Russia "a true friend" for preventing attempts to "smear the entire Serbian nation as genocidal."
"The Serbs are trying to rebrand themselves on Srebrenica," Numanovic told The New York Times. "but we remember what they did recently, what they did during the war and what they recently did at the U.N., and it will take more than a gesture to change that."