Former Serbian Secret Police Facing Retrial for War Crimes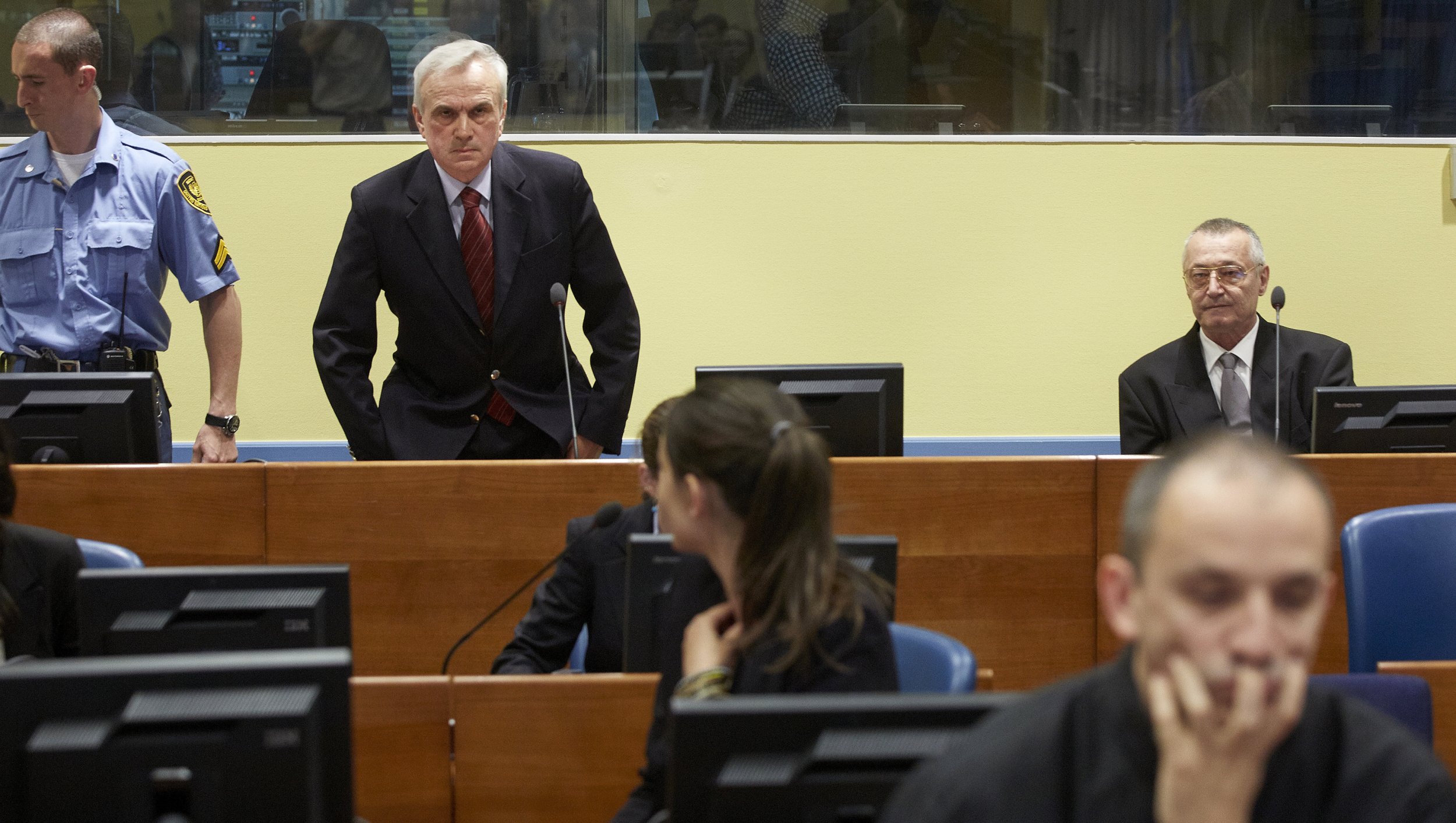 Judges at a United Nations court on Tuesday ordered the retrial of two Serbian secret police officials who were acquitted two years ago of crimes against humanity and war crimes in the Balkan wars of the early 1990s.
Appeals judges found that Jovica Stanisic, former head of Serbia's State Security Service (DB), and Franko Simatovic, an officer in the DB, had been mistakenly acquitted by trial judges who had misapplied the law.
The ruling by the European Union-backed International Criminal Tribunal for the former Yugoslavia (ICTY) could prove controversial in Serbia, whose government aspires to join the EU despite growing Russian influence in the country.
It may also be seized on by critics of the growing body of international criminal courts in The Hague and elsewhere, who say the institutions deliver unacceptably slow justice. The pair have been in custody since 2003.
They were charged with directing some of the most notorious militias of the wars that followed the collapse of multi-ethnic Yugoslavia, including groups named the Scorpions and the Tigers. Their indictment listed hundreds of execution-style murders.
Appeals judges said the original acquittal had been erroneous, for instance because it had sought evidence - unnecessarily - that orders issued by Stanisic and Simatovic had been "specifically directed" at aiding the commission of crimes.
Given the scale and complexity of the four-year trial, which involved 4,843 exhibits and 133 witnesses, the error could only be fixed by a full retrial, said presiding judge Fausto Pocar.
The ICTY was set up in 1993 to try those suspected of war crimes during conflicts that killed more than 130,000 people and lasted most of the 1990s as Yugoslavia broke up into seven successor states.