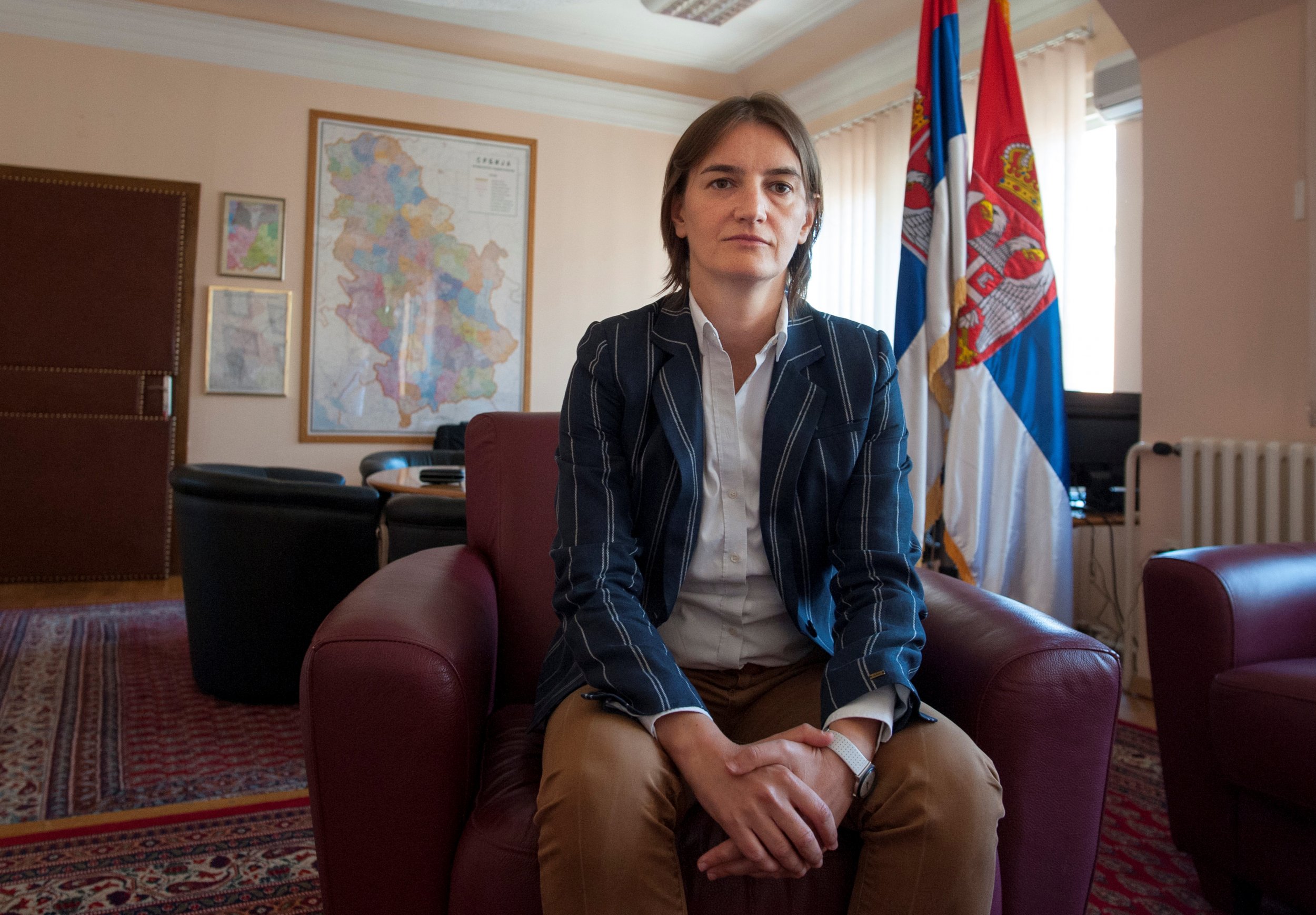 In a pick that could signal a major step forward for LGBT rights in the Balkans, Serbia is on course for its first gay prime minister who would also be the first woman to lead the conservative country with EU ambitions.
Ana Brnabic, who has enjoyed a relatively low profile in Serbian politics until now, is President Aleksandar Vucic's choice to succeed him as prime minister: a surprising decision to some, given Serbia's poor record on LGBT rights. Until 2014, public demonstrations in support of gay rights were usually suspended as law enforcement considered them a security risk.
Vucic did not refer to Brnabic's gender or sexuality during his nomination speech but said she would "work on Serbia's betterment."
Brnabic, who studied in the U.S. and the U.K., graduating from the University of Hull in 2001, only entered politics last year: She headed the ministry for public administration and local self-government, the first openly gay person to hold a cabinet role.
Brnabic's nomination is the liberal upside of a wider story on Vucic's growing hold on power. Given the dominance of the president's party and allies in government, her approval by parliament is likely to render the vote a formality. The role would be mostly symbolic, but her appointment sends out a "positive message" to the world, civil rights activists say.
"Even in some Western countries, it would be big news and a positive signal if a gay or lesbian person became prime minister or minister," Goran Miletic, a civil rights activist and [LGBT parade] Pride organizer in the Serbian capital of Belgrade, told the Guardian.
"It is even more important for a country where 65 percent believe that homosexuality is an illness, and 78 percent think that homosexuality should not be expressed outside homes," he said.