Serbia Will 'Fiercely' Oppose UEFA Admission of Kosovo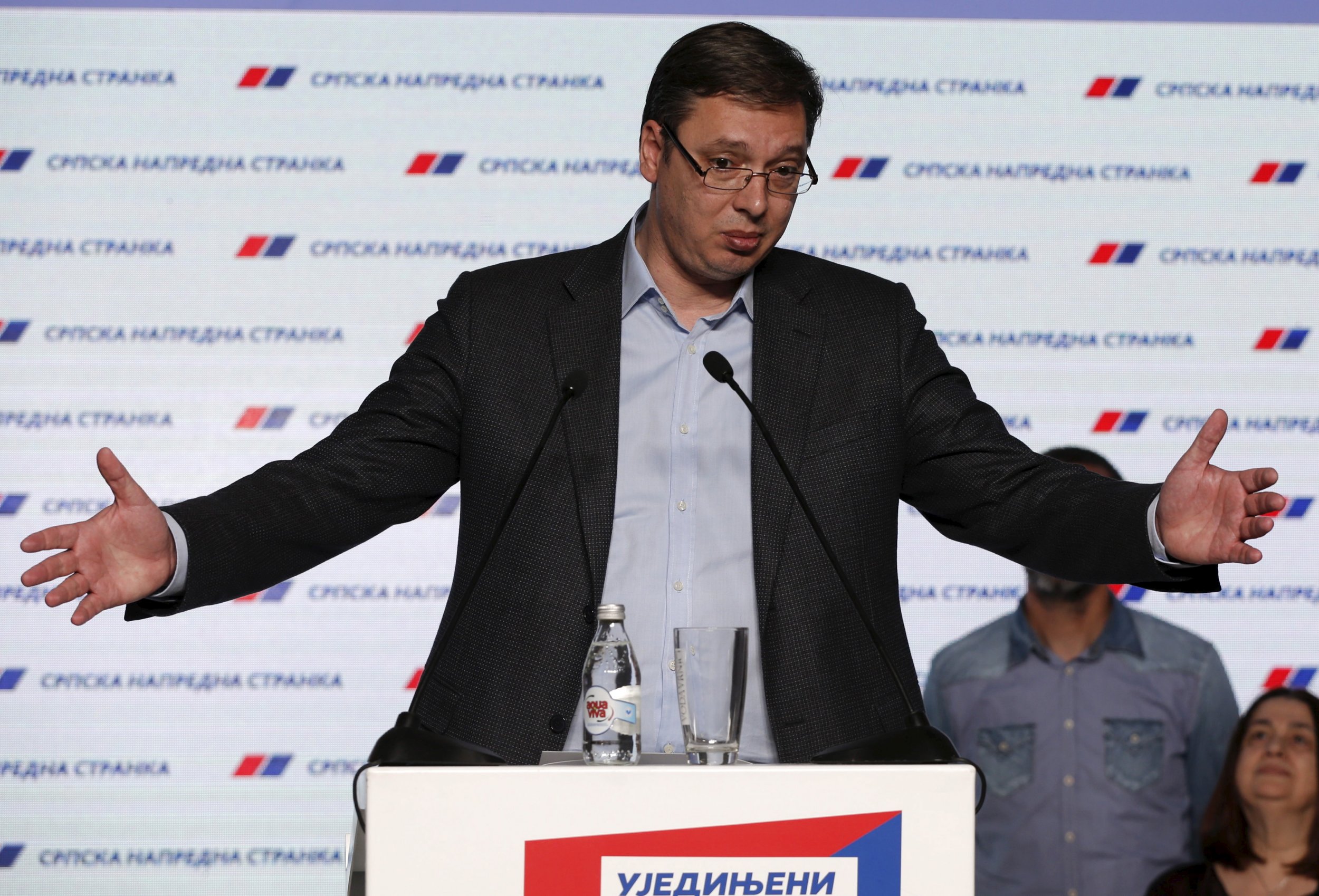 Serbia will use all available legal measures to fight the decision by UEFA, Europe's football governing body, to admit neighboring Kosovo as a member, said Prime Minister-elect Aleksandar Vucic.
The Balkan region of Kosovo has been contested since medieval times. It was part of Serbian-led Yugoslavia until the country's violent collapse in the 1990s. A war between ethnic-Albanian Kosovars and Serbian forces followed, until a peace deal was struck in 1999.
Kosovo declared independence in 2008, but Serbia, along with others including Greece and Russia, object to the declaration. An independent Kosovo is not recognized by the U.N., but is recognized by the likes of the U.S., the U.K., France and Germany.
In Serbia, Kosovar independence remains a highly controversial topic and Kosovo's entry into UEFA has prompted an overwhelmingly negative reaction. Vucic, whose party stormed to victory in Serbia's elections last week, vowed to reverse the decision by any means necessary.
"We will fight and we will fight fiercely," Vucic said at a press conference in Belgrade on Wednesday, according to Serbian state news agency Tanjug.
"We will take legal action to challenge the decision," he said. "The decision is not in accordance with the UEFA statutes which clearly say that only UN members could join the organization."
As a result of the decision, football clubs and teams from Kosovo will be allowed to take part in international competitions in Europe. It also paves the way for Kosovo to request admission to the world football governing body, FIFA, which could see a Kosovar side play in the qualification stages of the 2018 World Cup, a first for the country.
The matter would be complicated further if Kosovo is drawn to play against any countries that do not recognize it—tensions between Balkan neighbors already often spill over into football.
During the qualifiers for the Euro 2016 tournament, Serbia and Albania were drawn to play each other. One of their two matches had to be suspended when the players started brawling on the pitch and fans intervened, chasing the Albanian side back to their dressing rooms.
What is more, the next World Cup is due to be hosted by Russia, a vocal opponent of Kosovar independence. After UEFA announced its decision, Russian Sports Minister Vitaly Mutko said Russia had voted against the addition of Kosovo and said Russian teams may refuse to play with Kosovar sides in international tournaments "until the political resolution" of the question regarding Kosovo's status.