Serbian Bus Stoned Ahead of Tense Albania Soccer Match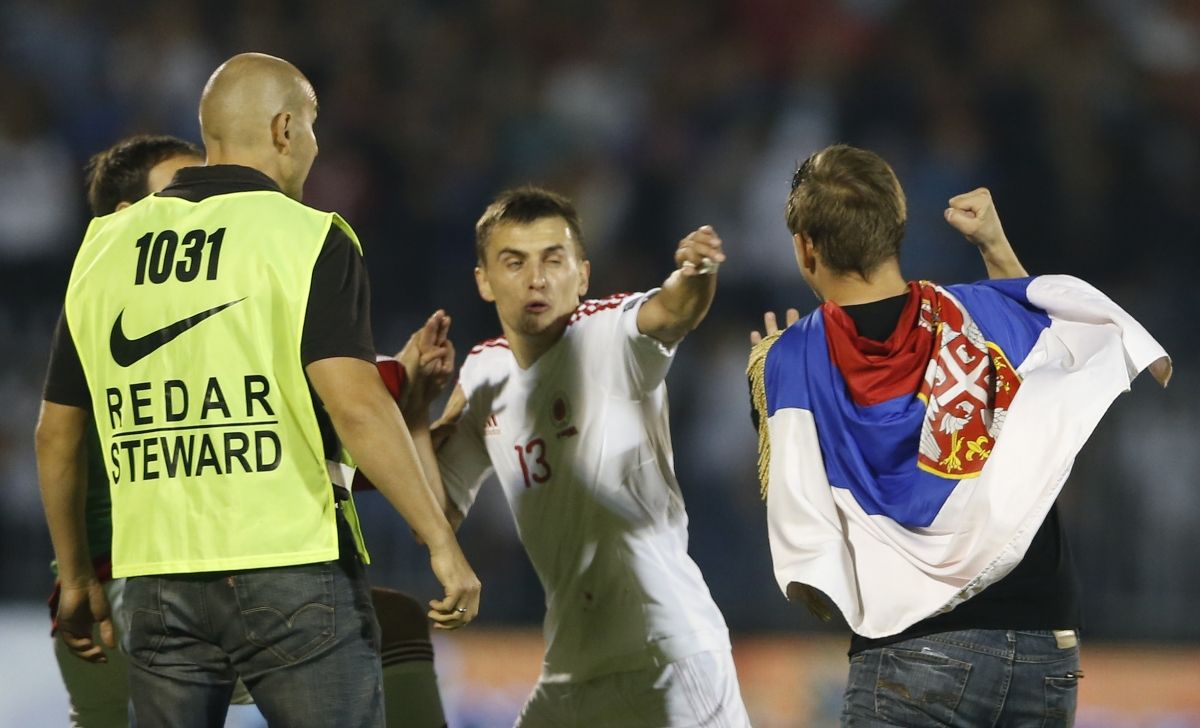 Stones were thrown at the bus transporting Serbia's national soccer team to the Albanian capital of Tirana on Wednesday evening, as the two countries prepare for the politically-sensitive match being held on Thursday night at Albania's Elbasan Arena, Serbian state news agency Tanjug reports.
The attack happened as the bus took the players from Tirana airport to their hotel. The vehicle's windows were broken but no players were injured, according to Savo Milosevic, the vice president of Serbia's soccer federation (FSS).
Animosity between the two countries dates back to Belgrade's suppression of ethnic Albanians living in the Kosovo region while it was still part of Yugoslavia. Kosovo declared its independence from Serbia in 2008, but the Serbian government does not recognize it as a separate state. The issue is one of the main sticking points in the relationship between Serbia and Albania.
Thursday's match is the second of a two-leg qualifier for the Euro 2016 Championships held between the two countries. The first leg was played in Serbia in October of last year, but the match was abandoned after fans invaded the field and started a mass brawl.
Tension at that match mounted after a drone carrying the Albanian nationalist flag was flown over the field during the match. One of the Serbian players tore the flag down, prompting a violent outburst from the other side, and within minutes Serbian fans had poured onto the field and the game was stopped. The match was ruled as a 3-0 forfeit to Albania.
Anticipating another tense and potentially violent situation on Thursday night, security officials at the FSS told Tanjug that Serbia's players are under "maximum security" and being guarded by police officers, some of whom are Serbian police who travelled with the team. There is no direct public access to the hotel where the Serbian team is staying in Tirana, according to the security chief of the FSS. He added that the match will be immediately abandoned if there is an indication that the players are under threat.
Albanian Prime Minister Edi Rama issued an apology for the attack on the bus, and said that whichever side won Thursday's match, "it is important to do so with decency."
Serbian Prime Minister Aleksandar Vui added to the tense atmosphere preceding the match as he declined Rama's invitation to attend. Vui told Serbian press that he had intended to go, but following several conversations with Rama, he said that the Albanian leader could not guarantee that Kosovo's Prime Minister Haim Tai would not also attend.
"It is obvious that everything has been politicized, creating countless problems which I wanted to avoid," Vui added.