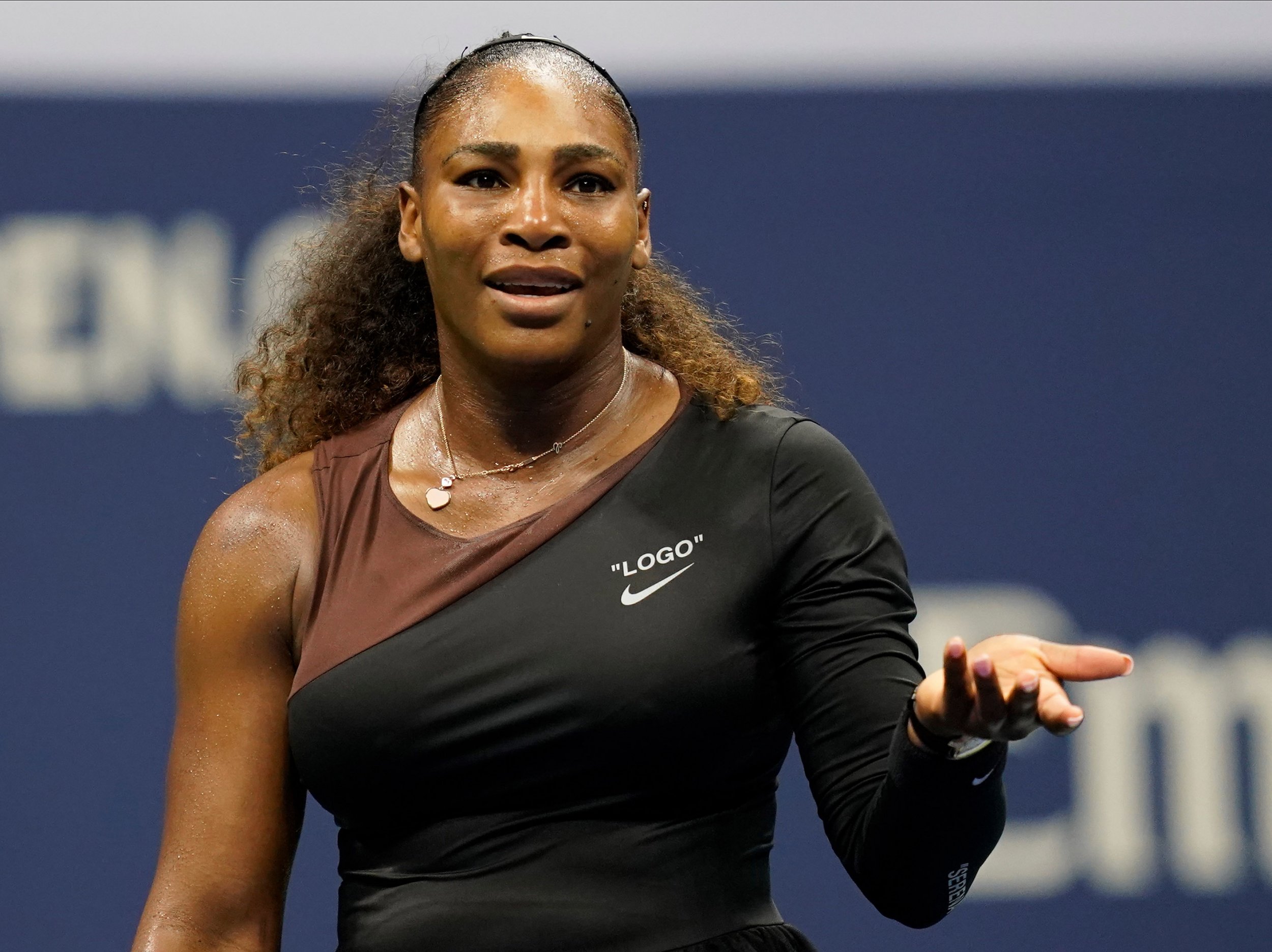 Two amateur sportsmen who painted themselves black to impersonate the Williams sisters are facing a fierce backlash and accusations of racism on social media.
The two men, and a third who donned blackface to represent Australian rules player Aliir Aliir, used the offensive costumes at an end-of-season celebration for their sports team in Tasmania, an island state off Australia's south coast.
Beau Grundy, who plays for the Australian rules Tasmanian Penguin Football Club, posted pictures of the three men to his Facebook page. The images were taken before the club's "Mad Monday" celebration, which marks the end of the season, SBS News said.
The two other men had also painted their skin black to represent tennis champions Venus and Serena Williams. Grundy was impersonating Kenyan-born athlete Aliir, who plays Australian rules for the Sydney Swans.
After a backlash on social media, Grundy removed the photos from his Facebook page. Twitter users accused the men of "repulsive racism" and branded their actions "disgusting." There were also calls for the men to be banned from playing in future games for their club.
According to The Sydney Morning Herald, a spokesperson for Tasmania's Australian rules governing body said the behavior "is not acceptable" and that the organization "vehemently disapprove of it." The statement added, "We will be working with the league and club to get more information and to see how we can assist in providing education for the players."
The row comes soon after an Australian newspaper cartoonist was accused of racism for his portrayal of Serena Williams following her defeat at the recent U.S. Open competition. Herald Sun artist Mark Knight's cartoon prompted an international backlash and suggestions he used racist tropes in his depiction the athlete having a tantrum.
But the Herald Sun stood by their employee, accusing his critics of being overly politically correct and attempting to stifle freedom of expression. The following day, the newspaper published a special front page showing caricatured images of a selection of famous figures of a variety of ethnicities, arguing the depiction of Williams was in keeping with Knight's style.
The Sydney Morning Herald suggested that blackface scandals are not uncommon in Australia, which has a long and tragic history of racism, particularly toward its indigenous Aboriginal communities.
In 2016, Alice Kunek—a member of the Australian national women's basketball team—apologized after posting pictures of herself in blackface impersonating Kanye West. Kunek donned the makeup for her team's "Silly Sunday" celebrations.
Blackface has even found its way into the country's major sports stadiums. In 2011, the Qantas air line was forced to apologize for a promotion in which it encouraged two fans to dress in blackface and fake wigs to meet Fijian-born Australian rugby player Radike Samo at an international match in Brisbane.