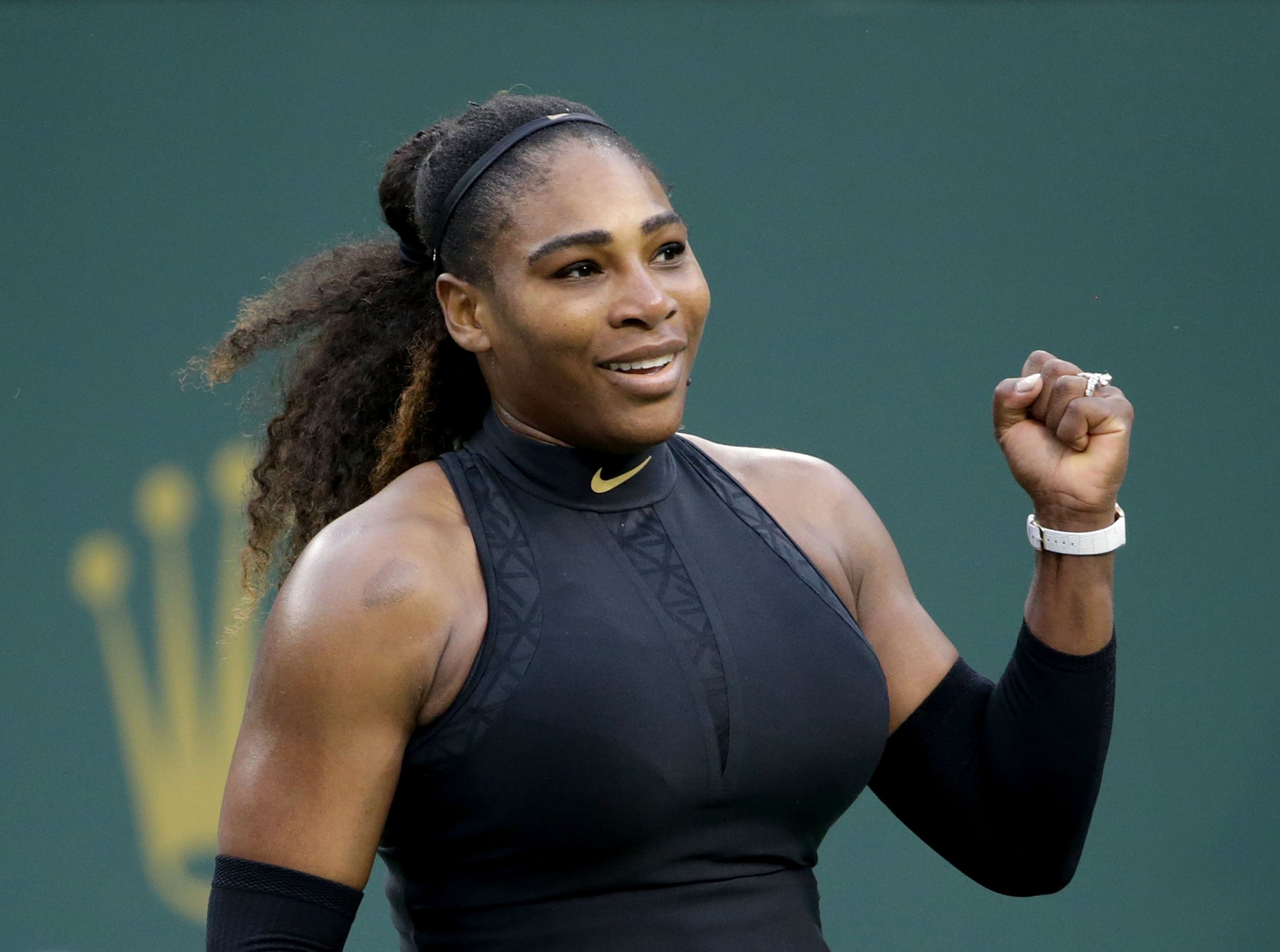 Serena Williams has mastered the game of tennis, with a recent win on March 8 against Zarina Diyas. The triumph at the BNP Paribas Open in Indian Wells, California, comes six months after childbirth.
Now, Williams could be adding more to her plate. She's reportedly preparing to expand her business endeavors to include a cosmetics line.
Williams, 36, filed legal documents to register the name Aneres (once in 2003 and again in 2016), TMZ reported. While Aneres just so happens to spell out the tennis star's name backward, it is also the designated title of her discounted clothing line (which is still available for purchase under "Serena Williams Signature Statement" via HSN's website). Williams apparently plans to revitalize the collection—which was first launched in 2004—by applying the trademarked name to a line of cosmetics.
Williams's representatives didn't immediately return Newsweek's request for confirmation of this report.
News of an Aneres line elicited positive feedback from fans on social media who said they "can't wait to purchase your cosmetics."
Williams, who is worth a reported $180 million, has previously demonstrated her abilities as an entrepreneur outside of the retail realm. While her business experience includes several endorsement deals through brands like Nike and Gatorade, she also serves as a minority owner of the Miami Dolphins alongside her tennis-playing sister, Venus Williams. This deal, which came together in 2009, made the Williams sisters the first African-American women to own a stake in any NFL team.
If Williams does launch a cosmetics collection, she'll join a long list of A-list stars that have done so before her. Rihanna, Kylie Jenner, Drew Barrymore, Kim Kardashian and Jessica Alba are among a growing roster of high-profile names that have established successful beauty brands.
As for Williams's venture into beauty, TMZ reported that the Aneres collection would feature an assortment of items from makeup kits to lipstick to skincare products.
The arrival of an Aneres cosmetics line wouldn't be Williams's first beauty endeavor. Williams helped to co-found athletic beauty brand Mission Skincare; she also became a nail technician the following year.