Are Her 30s Serena's Golden Decade?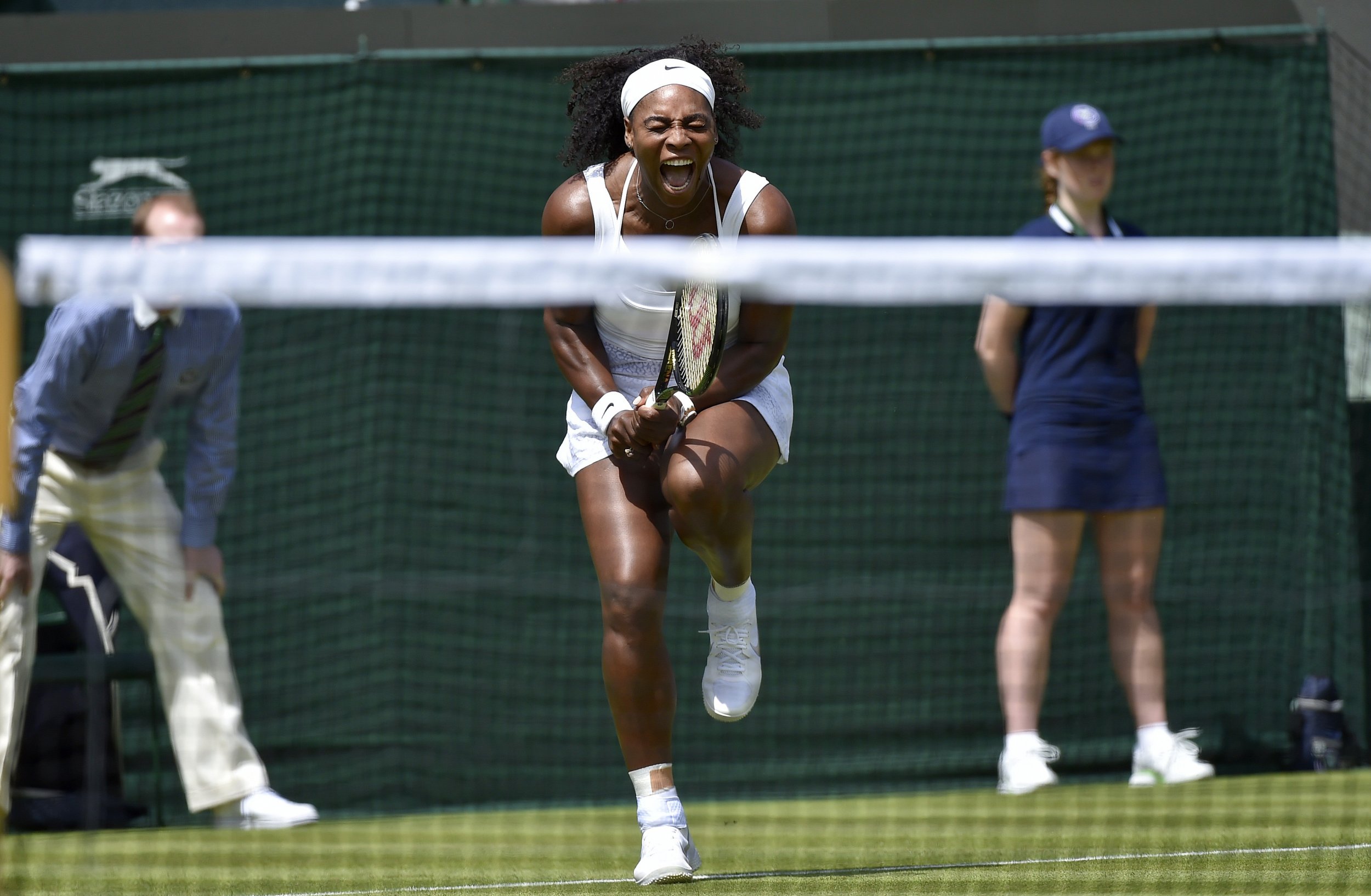 Winning Wimbledon this year would mean several things for Serena Williams's already illustrious career: It would put her one U.S. Open championship away from a calendar year Grand Slam, something that hasn't been done in women's singles since Steffi Graf's 1988 feat, and it would put her one majors win away from tying Graf's 22 total, and just three away from tying Margaret Court's all-time record of 24. But perhaps most impressively, Williams, at 33, would become the oldest woman to ever win Wimbledon. And if she goes for the Grand Slam, she'll be the oldest woman to do that as well.
In fact, Williams's biggest success to date may be expelling the notion that 33 is too old to chase such grand athletic milestones. Margaret Court was 28 when she won her calendar year Grand Slam, and at 19, Graf was still a teenager. But unlike many of the pros who came and went before her, the 30s may turn out to be Serena's golden years on the court. More than a third of her 20 majors titles have come after her 30th birthday, and as of June 19 she's the oldest player ever to hold the No. 1 seed. While a woman over 30 has won a majors title only 20 times since the beginning of the Open era, seven of those have been Serena's.
If there's anyone who can gun for Court's all-time record, it's Williams. Physically, her shots are still looking powerful, though her serves remain more than just raw strength. She has great precision: Bleacher Report's Melissa Lawrence Corbett predicts that Serena can go on to "hit aces serving at 75 percent of the pace she uses now." She's already the oldest woman to win the U.S. Open, and the second oldest to win the French Open. But ironically, for a country that largely tends to undervalue women at the hint of a wrinkle, Serena's age may prove to be one of the most valuable assets to U.S. tennis writ large.
The only problem is that Williams has been prematurely eliminated from Wimbledon in each of the past two years, despite her winning streak elsewhere, and the media has been putting on the pressure as she nears Graf's record. But there's still no shortage of ice water in her veins, and she's remained focused so far this year. If she can keep her nerves in check and remain present—another skill of hers that seems to grow stronger with age—Serena certainly has the potential to overcome the ghosts of Wimbledon losses past.
While she came away victorious from her first match of Wimbledon 2015 on Monday, many remarked that her game got off to a slow start. But as in her career, Serena gets better as time goes on, so there's no reason to expect her not to finish strong. And if she doesn't capture Wimbledon? Well, there's always next year, when a calendar Grand Slam would not only mean tying Court's all-time record, but would set her up for a Golden Slam if she takes gold at the 2016 Olympics (a title only ever reached by Graf). See? Aging has its perks.