I was in the stands at Arthur Ashe during the U.S. Open women's final when, inexplicably, chair umpire Carlos Ramos made a series of decisions that resulted in unprecedented chaos and eventually robbed two women—Serena Williams, arguably the greatest athlete of all time, and Naomi Osaka, an outrageously talented tennis player—of a fair and impartially officiated match.
Of the three penalties assessed to Williams, only one was indisputably appropriate—a warning for damaging her tennis racquet. The other two violations—for "coaching" and "verbal abuse"—were so far out of the bounds of how grand slam matches are normally officiated that the players, the 20,000 fans present and millions watching across the globe, were vexed with confusion. Most importantly, Ramos's decision to severely penalize Williams and rob of her a game—without providing clear explanations or a soft warning—represent a significant difference in how men are typically treated in similar match conditions.
Watching the greatest player of all time get tone-policed by a petty man abusing his power was both heartbreaking and infuriating—especially as a black woman. The coaching violation called on Williams was not only absurdly unfair due to existing norms (e.g. coaching is routine and often ignored), but also because within the very same tournament, a male umpire (Mohamed Lahyani) climbed out of his chair and spent several minutes overtly coaching a male player (Nick Kyrgios) who then went on to win his match. Conversely, Serena was severely penalized because her coach briefly gestured to her from the other side of the stadium. The double standard could not be more egregious.
As for the charge of "verbal abuse"—simply because Williams called the umpire a "thief"—male players, like James Blake and John McEnroe, have come forward to affirm that they have said much worse to chair umpires without being penalized or fined. Specific cases of Carlos Ramos allowing male players to yell and scream at him, use profanity and threaten him—all without assessing penalties—have already been documented. To be clear: Williams did not swear even once. The contrast between Ramos's repressive treatment of Williams and his tolerance of anger from other players raises questions about the extent of implicit and explicit bias within professional tennis.
This is not the first time that Williams has been treated unfairly at the Flushing Meadows. Her contentious relationship with this tournament, in particular, stretches back to a 2004 match against Jennifer Capriati, in which chair umpire Mariana Alves inexplicably made no less than four erroneous calls—all of which just happened to go against Williams. Serena protested—rightfully—but could find no justice on that court. It was eventually determined that Alves's officiating was so egregiously flawed that the episode ushered in the era of "HawkEye" review—allowing tennis players to challenge umpires for the very first time.
Although she has so far chosen to frame her difficulties at the U.S. Open in terms of gender and sexism, Williams has also been subject to vicious racial discrimination and elitism throughout her career. This convergence of multiple forms of oppression in the lives of black women is what scholar Kimberlé Crenshaw refers to as "intersectionality."
The unfair expectations imposed on Williams represent misogynoir—the unique concoction of racialized sexism that targets black women. It's clear that the mistreatment she experienced during the match was a lesson in the multiple forms of discrimination and oppression that black women routinely face.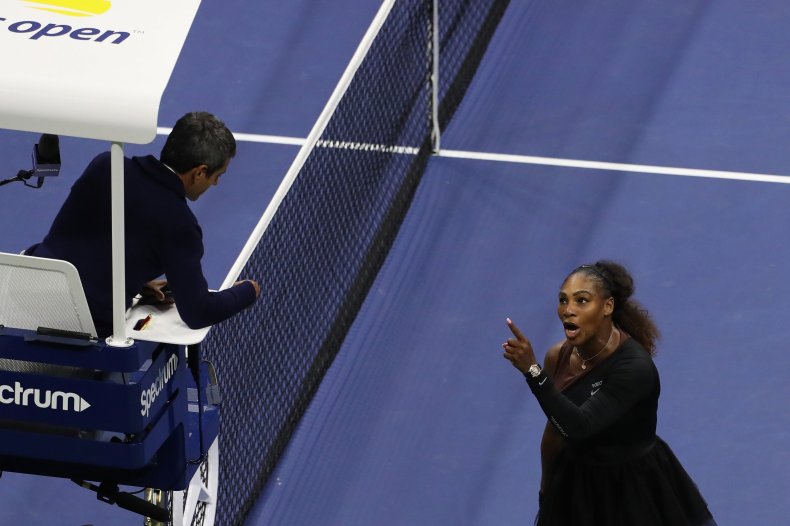 In my book How to Be Less Stupid About Race: On Racism, White Supremacy and the Racial Divide, I argue that attaining racial literacy requires listening to black women. Caught between the intersections of racism and sexism, black women are routinely silenced and marginalized in society broadly as well as in discussions of race and racism. Indeed, shutting black women down has long been a national past-time. And we are all the more ignorant and backwards as a society because of this collective refusal to listen to and learn from black women's experiences and knowledge.
Black women frequently articulate the oft-ignored fact that our oppression is unique. Unlike the John McEnroes of the world—white men who are celebrated for their passion and even their anger—black women are silenced and subordinated through racist and sexist practices that rob us of our right to legitimately express the full range of human emotion.
And, it also must be stated that white women are accorded more agency and respect than black women and women of color as they move throughout the world. Writing in the New York Times, Martina Navratilova chided Williams for expressing her anger, all while claiming to emphasize with "always feeling like an outsider in the game of tennis." Navratilova, who is white and lesbian, claims to "know exactly how that feels." But while she has certainly experienced homophobia, Navratilova cannot know—indeed, will never know—how it feels to be excluded as a black woman in a society built on the unpaid labor, sexual violation and collective disrespect of black women.
Some have asked why Williams seemed to think that the chair umpire in the women's final was accusing her of "cheating" when he penalized her for her coach's gesture. When fans heard her passionate retort—"I don't cheat to win. I'd rather lose,"—we cheered and rallied to her defense. Perhaps Williams feeling offended had to do with the multiple times throughout her career that tennis fans and officials alike have questioned her integrity. As young women, she and her sister Venus were continually burdened with ugly implications that they "fixed" matches between them.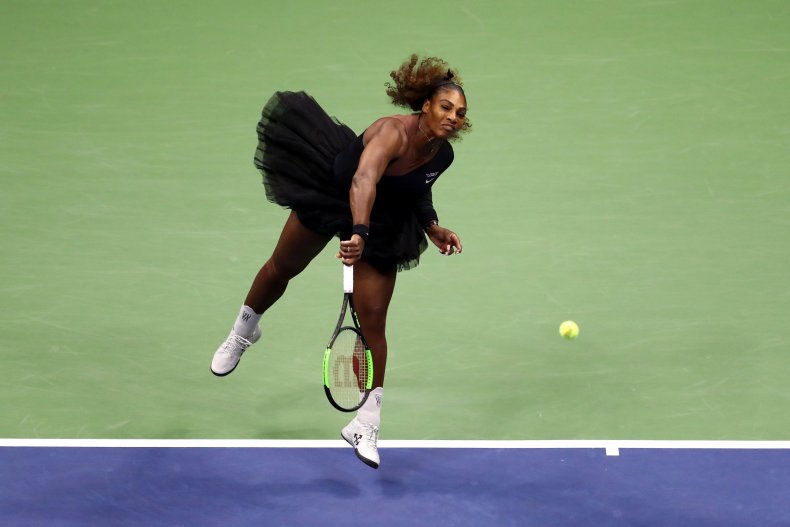 Just this summer, news broke that Serena, who has never tested positive for banned substances, was being scrutinized at a higher rate than any other player—even more than Maria Sharapova, whose whiteness has not only garnered her more endorsement revenue than Williams, but who has also been able to recover her reputation and many of her sponsorships after being caught using a banned substance. Having established herself as the greatest player of all time, Serena continues to face double standards and disrespect. In July, she wrote on Twitter: "Out of all the players it's been proven I'm the one getting tested the most. Discrimination? I think so."
Now that Williams has spoken up yet again about inequality in tennis, umpires are reportedly "considering" a boycott of her matches. Most black women will not be surprised to learn that those those being called out for bias are now pretending to be the victims. The very fact that officials would float the idea of boycotting Serena, yet never threatened to boycott any of the (white) men (or women) who have thrown rackets across the court and cursed them out in multiple languages, illustrates the discriminatory double standards that are perverting the sport. And, it's worth pointing out that all of this is happening while the president of the United States Tennis Association—Katrina Williams—is herself an African American. It's almost as if the presence of a single black president is not enough to eradicate racism.
Serena Williams is right to stand up for herself—and we should listen to her legitimate concerns. The United States Tennis Association should proactively address its inconsistent application of rules and double standards. In so doing, the association should provide answers to the following questions: What anti-bias training (if any) did Ramos, and other officials, receive? Are umpires audited and held accountable for fair and impartial enforcement of rules? And what grievance system exists to adjudicate claims of sexism and racism?
Tennis officials—like the rest of us—need to bother to learn about the intersections of racial and gender discrimination. There must be a reckoning for systemic bias in professional sports and throughout our society. Or, to put it differently: Time's up.
Crystal Marie Fleming, Ph.D. is associate professor of Sociology and Africana Studies and affiliate faculty in the Department of Women's, Gender and Sexuality Studies at Stony Brook University. She is the author of Resurrecting Slavery: Racial Legacies and White Supremacy in France and How to Be Less Stupid About Race: On Racism, White Supremacy and the Racial Divide. Follow her on Twitter.
The views expressed in this article are the author's own.​​