Serena Williams Eats Dog Food, Gets Sick, Wins Anyway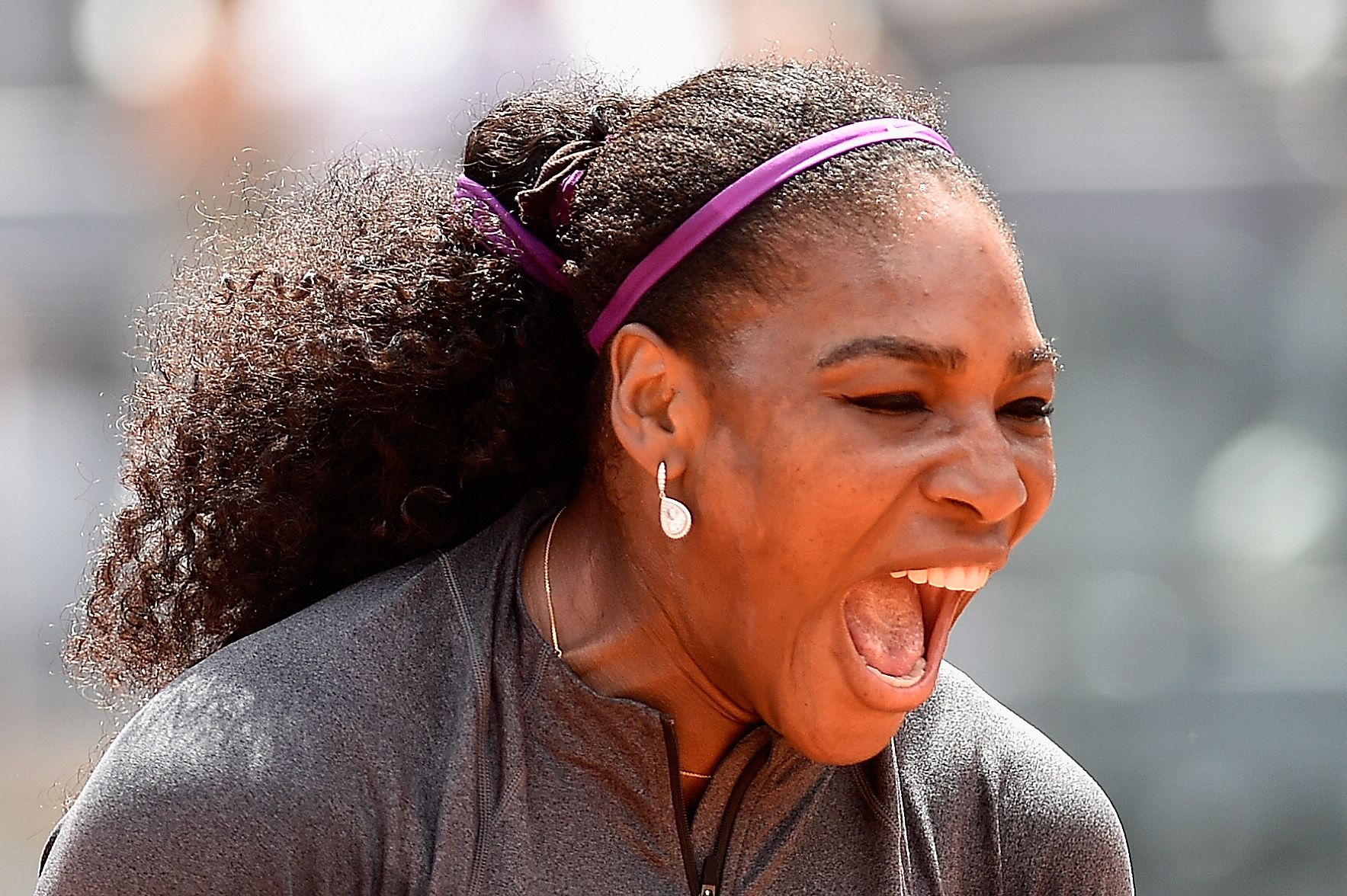 "The dog ate my homework" is a common enough excuse among errant juveniles to have passed from cliché into pastiche.
But I ate my dog's food before a crucial tennis match? That might be a new one.
Serena Williams said she tried a "spoonful" of her mutt Chip's meal before she faced Christina McHale, her fellow American, at the Italian Open in Rome on Thursday.
"I thought 'what the heck, I'm gonna try a piece, it looks good,'" she said. "Fast forward two hours, I just ran to the toilet like I thought I was going to pass out. It did taste weird. It tasted kind of like house cleaner."
Williams then posted a video to Snapchat, later published on YouTube, in which she explained how she had come to consume the dog food.
"I force-swallowed it," she said. "I don't know what they put in these dog foods, but Chip liked it.
"I don't think it's consumable for humans. They should have wrote that! So now I feel really sick. It was just a spoonful, but I don't feel so good."
Williams put her dog's dinner behind her, however, as she beat McHale in straight sets. She will play Svetlana Kuznetsova of Russia in the quarter-finals on Friday.