Lewis Hamilton Praises Serena Williams's Response to Ilie Nastase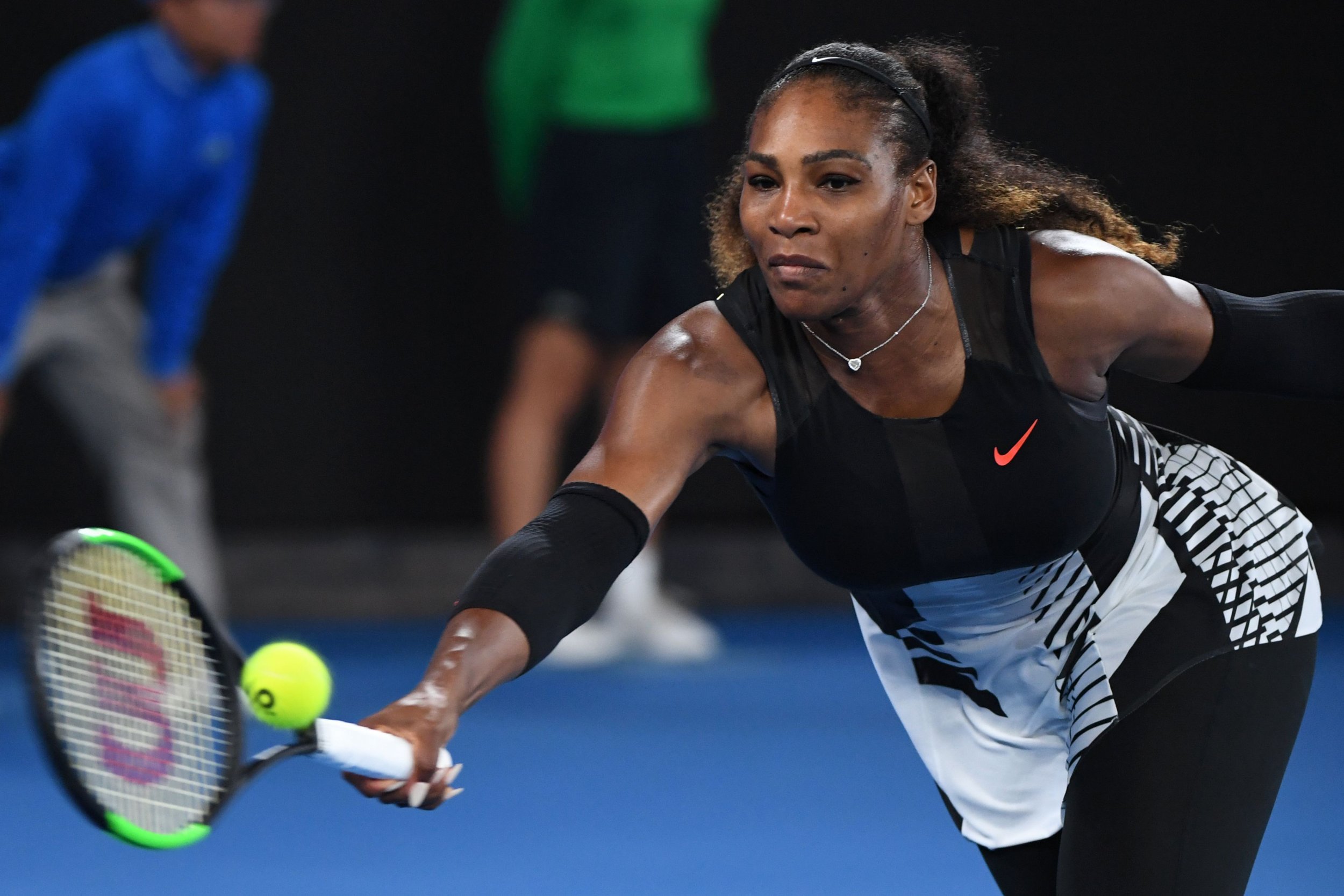 In Sochi for the Russian Grand Prix, Lewis Hamilton turned his attention from Formula One to the smouldering furore over Ilie Nastase.
Nastase, Romania's Fed Cup captain, had speculated last Friday over the color of Williams's unborn child, drawing a stinging response this week from the 35-year-old 23-times Grand Slam winner, who will miss the remainder of this season due to her pregnancy.
"Let's see what color it has. Chocolate with milk?" Nastase asked at a press conference before the tie against Great Britain in Constanta. He would later be suspended by the ITF (International Tennis Federation) for aiming abuse at British team captain Anne Keothavong and world number seven Johanna Konta.
Williams responded on Instagram by quoting the Maya Angelou poem, "Still I Rise." "I have said it once and I will say it again, this world has come so far but yet we have so much further to go," Williams wrote.
Newsweek subscription offers >
"I'm very much with her in what she said," Hamilton, 32, said in quotes reported by The Guardian. "I thought it was beautiful what she wrote as a powerful, independent black woman. I just think she's awesome. She's not only one of the greatest people I know, but she's just a born leader and so rather than react in a negative way, reading what she's written just inspires me and hopefully inspires others."
Hamilton, the Mercedes-AMG driver, trails Ferrari's Sebastian Vettel by seven points in the drivers' standings heading into the fourth Grand Prix of the season.
The three-times F1 world champion, who lost his title to former teammate Nico Rosberg last season, was F1's first black driver when he made his debut in the 2007 season. Willy T. Ribbs, from San Jose, California, was the first African-American to test drive an F1 car in 1986.
Lewis Hamilton Praises Serena Williams's Response to Ilie Nastase | Sports