Serena Williams Says Naomi Osaka Encouraged Her to 'Continue Trailblazing' After 2018 U.S. Open Backlash
After drawing heavy criticism for her behavior during the 2018 U.S. Open, tennis legend Serena Williams credited her opponent, Naomi Osaka, for encouraging her to continue speaking up against injustice.
Almost a year after losing what would have been her 24th Grand Slam title, Williams penned an op-ed for Harper's Bazaar that reflected on the match and its aftermath. In it, she contrasted the treatment she received from referees and the public with the experiences of her male counterparts.
Williams also touched briefly on disparities in pay, an issue that members of the U.S. Women's National Team recently have addressed as well. After their World Cup victory on Sunday, spectators chanted "equal pay," which team captain Megan Rapinoe called "pretty incredible."
"Everybody's ready for it, everybody wants it, everybody's ready for the conversation to move to the next piece and to have something like that obviously in the biggest match that went so far beyond anything sport was pretty incredible," Rapinoe told on Monday.
In March, several players filed a complaint in the U.S. District Court in Los Angeles alleging U.S. Soccer violated the Equal Pay Act and Title VII of the Civil Rights Act. The complaint claimed U.S. Soccer denied female players equal playing, training and travel conditions and didn't promote women's games as much as the men's soccer team. The two parties agreed to mediation, set to occur after the World Cup.
Williams acknowledged in her op-ed that it wasn't always easy to speak out against what she viewed as unequal treatment and that she questioned whether she was in the wrong after the 2018 U.S. Open.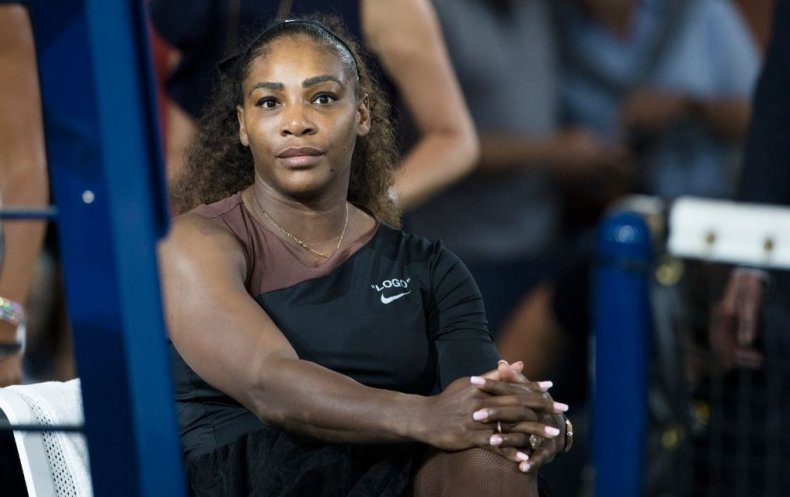 After being unable to "find peace," as she described it, Williams said she decided she needed to apologize to Osaka in order to move forward. She wrote that she was "truly sorry" and repeatedly expressed her joy and support for Osaka.
Williams said Osaka's response brought her to tears, encouraging her to "never stop raising my voice against injustice."
"People can misunderstand anger for strength because they can't differentiate between the two," Williams wrote Osaka responded. "No one has stood up for themselves the way you have and you need to continue trailblazing."
During the 2018 Grand Slam, Williams smashed her racket in frustration over losing a point, resulting in the umpire issuing a violation and giving Osaka a point. Williams called the umpire a thief, demanded an apology and said he was penalizing her for being a woman. Williams was fined $17,000 for her comments. Ahead of Wimbledon 2019, Williams was fined $10,000 for damaging one of the practice courts with her racquet, according to CNN.
Williams credited her 2018 loss to Osaka simply outplaying her, but said her experience "exemplified how thousands of women in every area of the workforce are treated every day."
"We are not allowed to have emotions, we are not allowed to be passionate," Williams wrote. "We are told to sit down and be quiet, which frankly is just not something I'm okay with. It's shameful that our society penalizes women just for being themselves."
Williams also compared her situation with other situations involving men. She claimed men who fight with the referees get a "smile or even a laugh from the umpire as if they're sharing an inside joke." She added that women are labeled "emotional, crazy and irrational" for behaving in this way, whereas men are seen as "passionate and strong."
"I'm not asking to avoid being penalized. I am asking to be treated the same way as everyone else. Sadly, that's simply not the world we currently live in," Williams wrote.