Why Isn't Serena Williams Celebrating Daughter Olympia's First Birthday?
The first birthday for Serena Williams' daughter Olympia is coming up, but she and husband Alexis Ohanian won't be celebrating it, the tennis player revealed at a press conference Saturday.
"Olympia doesn't celebrate birthdays," Williams said. "We're Jehovah's Witnesses, so we don't do that."
That's because they "believe that such celebrations displease God," according to the official website for Jehovah's Witnesses. "Although the Bible does not explicitly forbid celebrating birthdays, it does help us to reason on key features of these events and understand God's view of them." Two of the reasons listed are "birthday celebrations have pagan roots" and "the early Christians did not celebrate birthdays."
Alexis Olympia's birthday is on Saturday, in the middle of the U.S. Open tennis tournament. Williams won her first round match against Poland's Magda Linette Monday and will play Germany's Carina Witthoeft in the second round in Wednesday's evening session.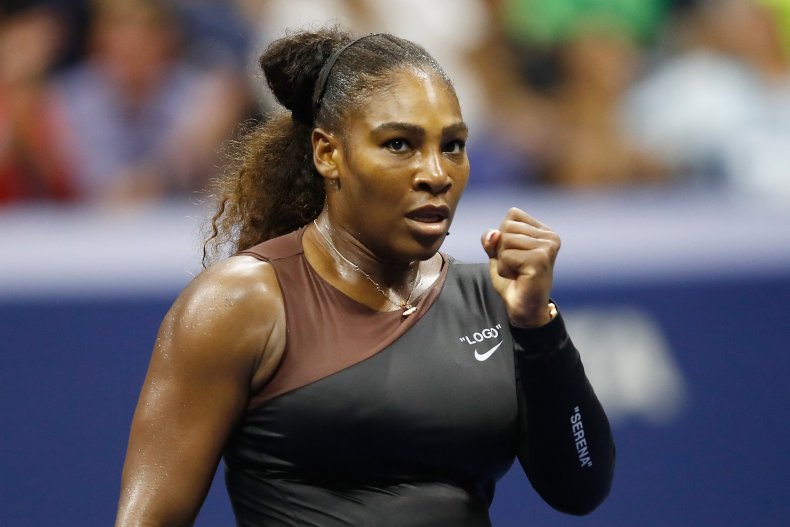 Williams addressed the difference between playing this tournament as a mother as opposed to ones where she's closer to her daughter. "It's different because it's a much further ride away," she told reporters following Monday's match. "I have to take an extra two hours in transit I'm not going to see her."
The tennis player spoke about playing the U.S. Open as a mother at Saturday's press conference. Playing as a mother is "new and fresh" and gives her "more fire in [her] belly," she said. "It's very difficult to describe. I thought after having a child, I would be more relaxed, and I think I've said this before, but I'm not. I work just as hard, if not harder actually, and I just feel like I just take it just as serious, if not more, and that's been really surprising for me."
Williams shared another way her daughter has changed her in a post accompanying a photo of herself with her daughter on Instagram Sunday. "Kids humble us," she wrote in the caption. "The other day on a flight home Olympia had so much energy and insisted on running up and down the aisle. When I finally got her to calm down and sit still, she threw up all over me in the aisle. #ThisMama wants to remind all mothers the importance of supporting one another through the highs, lows, laughs and tears."
Williams previously revealed on social media she missed her daughter's first steps because she was training. "I cried," she tweeted in July. "So many parents wrote in and said, 'Don't worry about it. I missed it, too,'" she said on Today on August 22. "I didn't realize it was almost more normal to miss it than to make it."