Serena Williams Reveals She 'Almost Died' After Giving Birth Last Year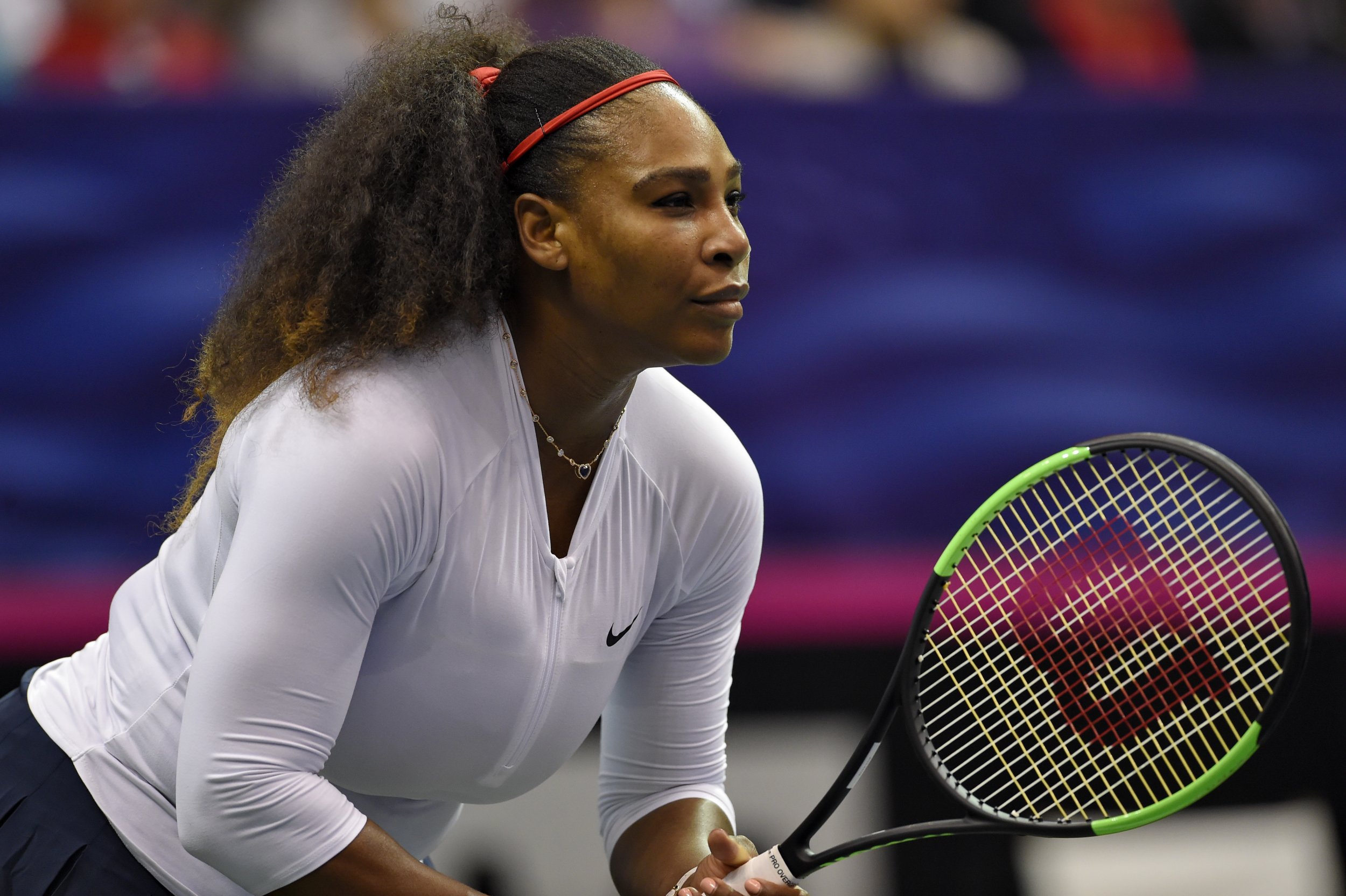 Serena Williams has revealed she "almost died" after giving birth to her daughter in September last year, adding a condition she has been suffering for most of her life had her "living in fear".
The 36-year-old had previously spoken of the complications she suffered after giving birth to Alexis Olympia Ohanian but, in an article for CNN on Tuesday, she delved deeper into the issues and explained she was "lucky to survive".
"I am lucky to have survived," she wrote.
"My daughter was born by emergency C-section after her heart rate dropped dramatically during contractions. The surgery went smoothly.
"But what followed just 24 hours after giving birth were six days of uncertainty."
Williams, who claimed her 23rd Grand Slam title when she won the Australian Open in 2017 despite being eight weeks pregnant, also revealed she had been bedridden for six weeks after giving birth.
"It [post-natal complications] began with a pulmonary embolism, which is a condition in which one or more arteries in the lungs becomes blocked by a blood clot," she continued.
"Because of my medical history with this problem, I live in fear of this situation. So, when I fell short of breath, I didn't wait a second to alert the nurses.
"First my C-section wound popped open due to the intense coughing I endured as a result of the embolism. I returned to surgery, where the doctors found a large haematoma, a swelling of clotted blood, in my abdomen.
"When I finally made it home to my family, I had to spend the first six weeks of motherhood in bed."
Williams, who married Reddit co-founder Alexis Ohanian in November last year after an 11-month long engagement, also thanked the medical staff who looked after her during her time in the hospital.
"I am so grateful I had access to such an incredible medical team of doctors and nurses at a hospital with state-of-the-art equipment.
"They knew exactly how to handle this complicated turn of events. If it weren't for their professional care, I wouldn't be here today."
The Florida native, the most successful female player of the Open era, returned to the court earlier this month when she partnered with sister Venus in the Fed Cup against the Netherlands.
However, she is yet to make a formal decision over whether she will compete in this year's three remaining Grand Slam tournaments.