Serena Williams Will Break My Record Soon Says Steffi Graf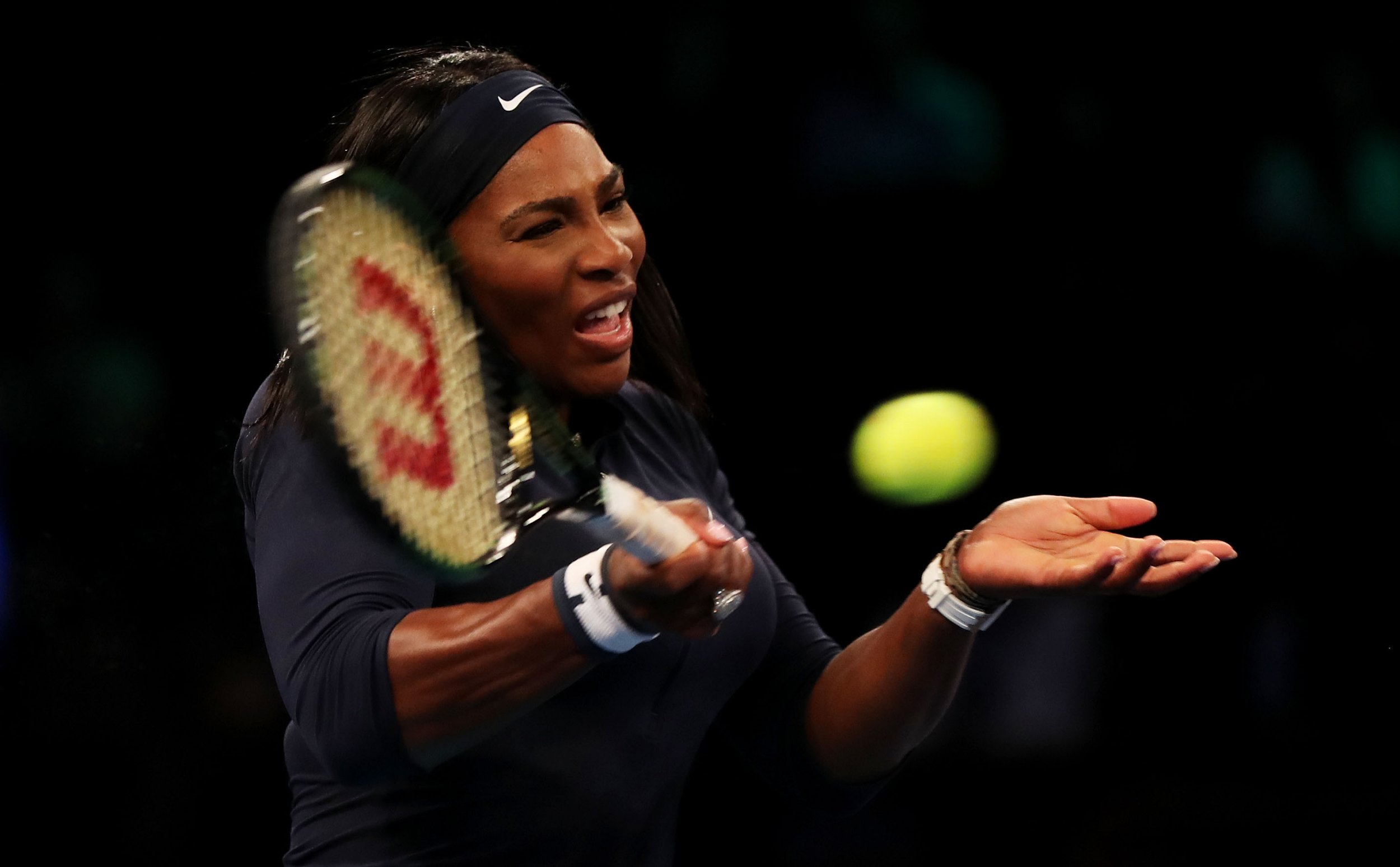 Steffi Graf believes it is only a matter of time before Serena Williams breaks her Open-era record of 22 major singles titles.
German Graf, married to another retired tennis great, Andre Agassi, could have seen her record equalled in January, but Williams surprisingly lost the Australian Open final to Angelique Kerber, Graf's compatriot, to leave her on 21 Grand Slams.
However, the 46-year-old told AFP in Japan that she would be happy for Williams to break her record.
"I'm very sure that she will [break the record]," Graf said.
"To be honest I think we all believe that she can, and that she will soon."
Graf and Williams met just twice, as the former's career wound towards a close in 1999, with Graf winning one match and Williams the other.
Williams has yet to match Graf's feat of 1988, however, in capturing the calendar-year Grand Slam.
Graf enjoyed perhaps the greatest season of all time by a female tennis player, taking the gold medal at the Seoul Olympics in addition to the Australian, French, Wimbledon and U.S. Opens. Williams was on for that feat in 2015, before she was shocked by Italian Roberta Vinci in the U.S. Open semi-final.
"I gave everything to tennis and I feel great about what I have achieved," Graf said, adding that Williams' serve was the "biggest stroke ever" in women's tennis.
Williams, meanwhile, has praised the courage of Maria Sharapova, the world number six from Russia who revealed on Monday evening that she had tested positive for Meodonium, a substance banned by the World Anti-Doping Agency on January 1 of this year.
"Most people were surprised and shocked but happy that she was upfront and very honest," Williams said.
"It's just taking responsibility, which she admitted she was ready to do."
Sharapova will be provisionally suspended from March 12 and faces a ban ranging from a year to four years.