'I'm Just Serena'—Williams Quote Goes Viral as U.S. Open Swansong Continues
Tennis superstar Serena Williams' confident reply in a post-match interview after reaching the third round of the U.S. Open has gone viral on social media.
Williams defeated world No.2 Anett Kontaveit of Estonia 7-6(4), 2-6, 6-2 in New York on Wednesday.
After her win, Williams was asked if she was surprising herself with her performance.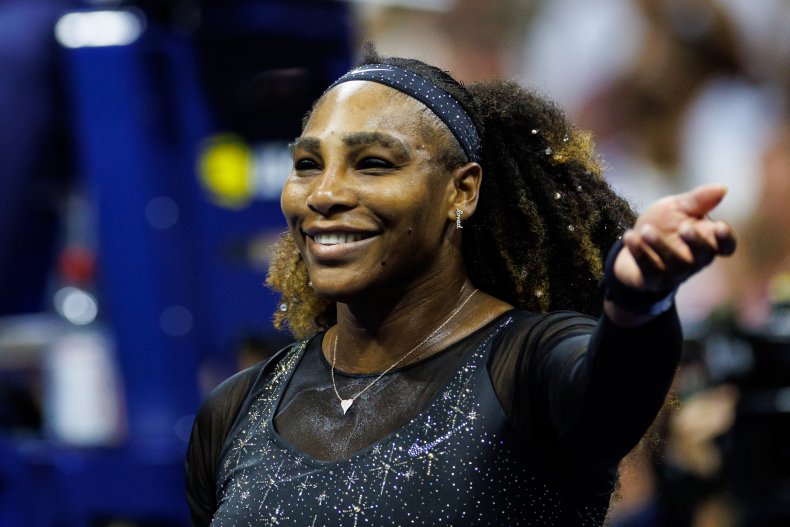 After laughing at the question she confidently replied "I'm just Serena" much to the delight of the crowd and social media users.
Huffington Post front page editor Philip Lewis shared a video of the exchange on his Twitter page and the clip has been viewed more than 200,000 times.
The NBC Sports Twitter page also shared the clip garnering over 250,000 views.
"After Mary Joe Fernandez asked Serena if she's surprising herself, she looked at her like, HAVE YOU READ THE FILE ON ME?," Atlantic journalist Jemele Hill said on Twitter.
"Serena responded: 'I'm just Serena'. Talk yo sh*t, Serena," Hill wrote.
Vice President Kamala Harris praised the tennis star in a tweet, writing: "Thank you Serena Williams for inspiring people around the world with your talent, grace, and determination both on an off the court.
"We celebrate all that you have been, all that you are, and all that is to come."
Williams' victory comes weeks after she announced that her sporting career was coming to an end.
In a column for the magazine Vogue, Williams said she would be "evolving away from tennis" so that she could focus on other things that are important to her.
During her post-match interview on Wednesday, she praised the crowd at the USTA Billie Jean King National Tennis Center.
"It is no rush here, I am just loving this crowd and, oh my goodness, it is really fantastic. There is still a little left in me, we will see."
Speaking about how she beat Kontaveit, Williams light-heartedly said she was a pretty good player.
She continued: "This is what I do best. I love a challenge, I love rising to the challenge.
"I haven't played many matches [after taking a year off] but I have been practicing really well.
"My last few matches it just wasn't coming together, I am like 'this isn't me.'
"The last couple matches here in New York it has really come together, maybe I should have traveled with you all for all those years."
Williams' closed the interview by saying she no longer had anything to prove in her career.
"Honestly I am just looking at it as a bonus, I don't have anything to prove," she said. "I don't have anything to win, I have absolutely nothing to lose."
Williams is set to play in the women's doubles with her sister, Venus, on Friday against the Czech Republic's Linda Nosková and Lucie Hradecká.