Venus vs Serena Williams at 2017 Australian Open: How Their Previous Grand Slam Finals Played Out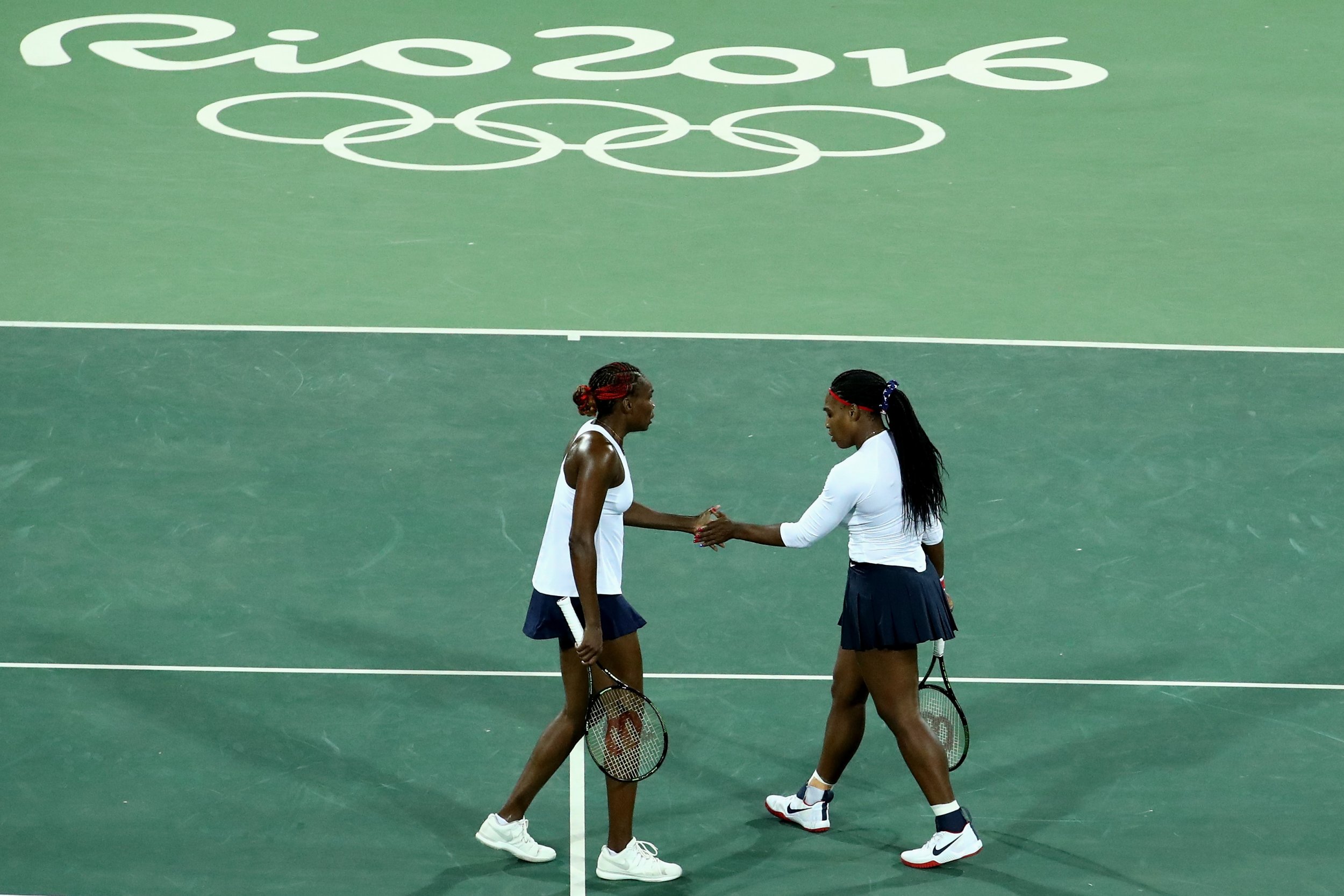 Venus Williams's unlikely journey to the 2017 Australian Open final means a repeat of a once familiar sight in women's tennis: Williams against Williams in a Grand Slam showpiece.
It has happened eight times before, though not since 2009. In the meantime Venus has battled illness to make it back to the top of the women's game while Serena has pursued Steffi Graf's Grand Slam singles record.
How have previous encounters played out? Newsweek looks back.
Wimbledon 2009 (Serena wins 7-6, 6-2)
Venus had her chances in the first set, with two break points, before Serena took over in the second. Venus, who had won the last two Wimbledon singles titles, saved three match points but her sister's greater power provided an anticlimactic victory.
Wimbledon 2008 (Venus wins 7-5, 6-4)
A flashback to an era when the elder sister held the upper hand, at least on grass. Serena started the better, breaking for a 3-1 lead in the first set, but unforced errors eventually allowed Venus to dominate. Later that same day, the pair returned to Centre Court to claim the women's doubles title with victory over Lisa Raymond and Samantha Stosur.
Wimbledon 2003 (Serena wins 4-6, 6-4, 6-2)
Venus had re-injured stomach muscles in a semi-final win over Kim Clijsters and played through discomfort. The early portions of the match were her best, as Serena appeared to struggle with nerves. It was Venus who ended the match more fallible, though, going off for an injury time-out before Serena served out the match.
Australian Open 2003 (Serena wins 7-6, 3-6, 6-4)
Victory meant Serena became the fifth woman in tennis history to hold all four Grand Slams at the same time, all four Majors featuring Venus as runner-up. A fine contest was perhaps the apogee of their rivalry.
U.S. Open 2002 (Serena wins 6-4, 6-3)
The scoreline makes it look easy, though this was competitive until Serena finally broke Venus's serve in the first set at the ninth opportunity. As the United States searches in 2017 for a credible Grand Slam contender, 15 years ago all four finalists at Flushing Meadows were American, as Pete Sampras beat Andre Agassi in the men's competition.
Wimbledon 2002 (Serena wins 7-6, 6-3)
It seems strange to write, almost, but this was Serena's first Wimbledon title. Aged just 20, she did not drop a set through the entire tournament although Venus pushed her in a competitive first half of the final.
French Open 2002 (Serena wins 7-5, 6-3)
Serena's first Grand Slam title since the 1999 U.S. Open established a theme, as Venus had chances in the first set and failed to take them. Leading 5-3, she lost the next eight games of the set and never really challenged again in the match.
U.S. Open 2001 (Venus wins 6-2, 6-4)
The first ever meeting between the sisters in a Grand Slam final was over in double-quick time, as Serena's serve was broken five times in 69 minutes —the first Grand Slam final between sisters in 117 years, since Maud and Lillian Watson played out the first Wimbledon women's final in 1884.