Poisoned Double Agent Skripal Is Recovering and No Longer in Critical Condition
The poisoned former double agent hospitalized in the southern United Kingdom is no longer in a critical condition, following his collapse under the influence of a nerve agent, doctors announced Friday.
Around a month since Sergei Skripal fell ill in the town of Salisbury, U.K., in what British authorities believe was a poison attack by the man's country of birth, Russia, his condition is improving. Skripal's daughter Yulia, who was also poisoned, issued a statement this week saying her "strength is growing daily."
The hospital where Skripal is recovering announced Friday that the former agent is responding well to medical treatment and his condition is "improving rapidly," the BBC reported. Skripal is now conscious and talking, according to Salisbury District Hospital.
Dr. Christine Blanshard, medical director at Salisbury District Hospital, said Skripal's daughter may "look forward to the day when she is well enough to leave the hospital."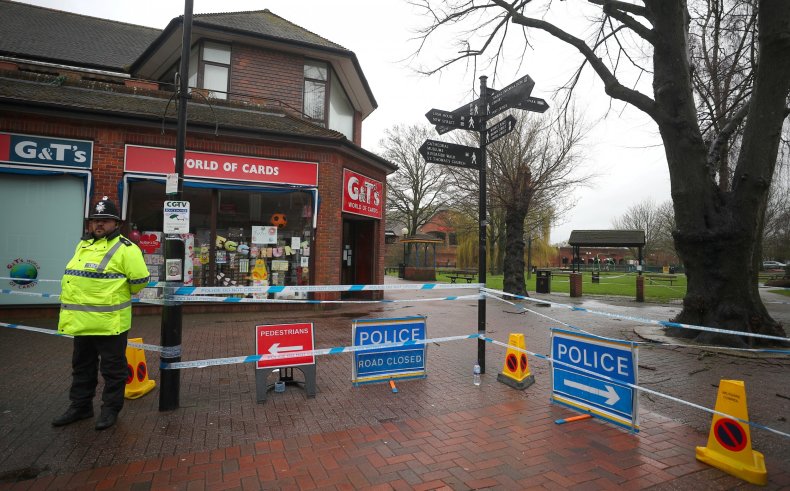 "Any speculation on when that date will be is just that—speculation," she stressed. "In the meantime, Yulia has asked for privacy while she continues to get better—something I'd like to urge the media to respect."
Nobody has been apprehended as the likely culprit who poisoned the Skripals, however British authorities have pointed the finger at Russia. They argue that the substance used to incapacitate the former spy and his daughter resembles a range of Russian-developed nerve agents.
The Russian government has persistently dismissed the allegation it is behind the attack and several clashing conspiracies have rebounded through Russian media, deflecting blame from Moscow. Russian investigators have not been allowed to assist with the case, as the British Ambassador to the United Nations, Karen Pierce said it would be like "Scotland Yard inviting in Professor Moriarty."