Who Is Sergey Gorkov, the Russian Banker Jared Kushner Allegedly Met?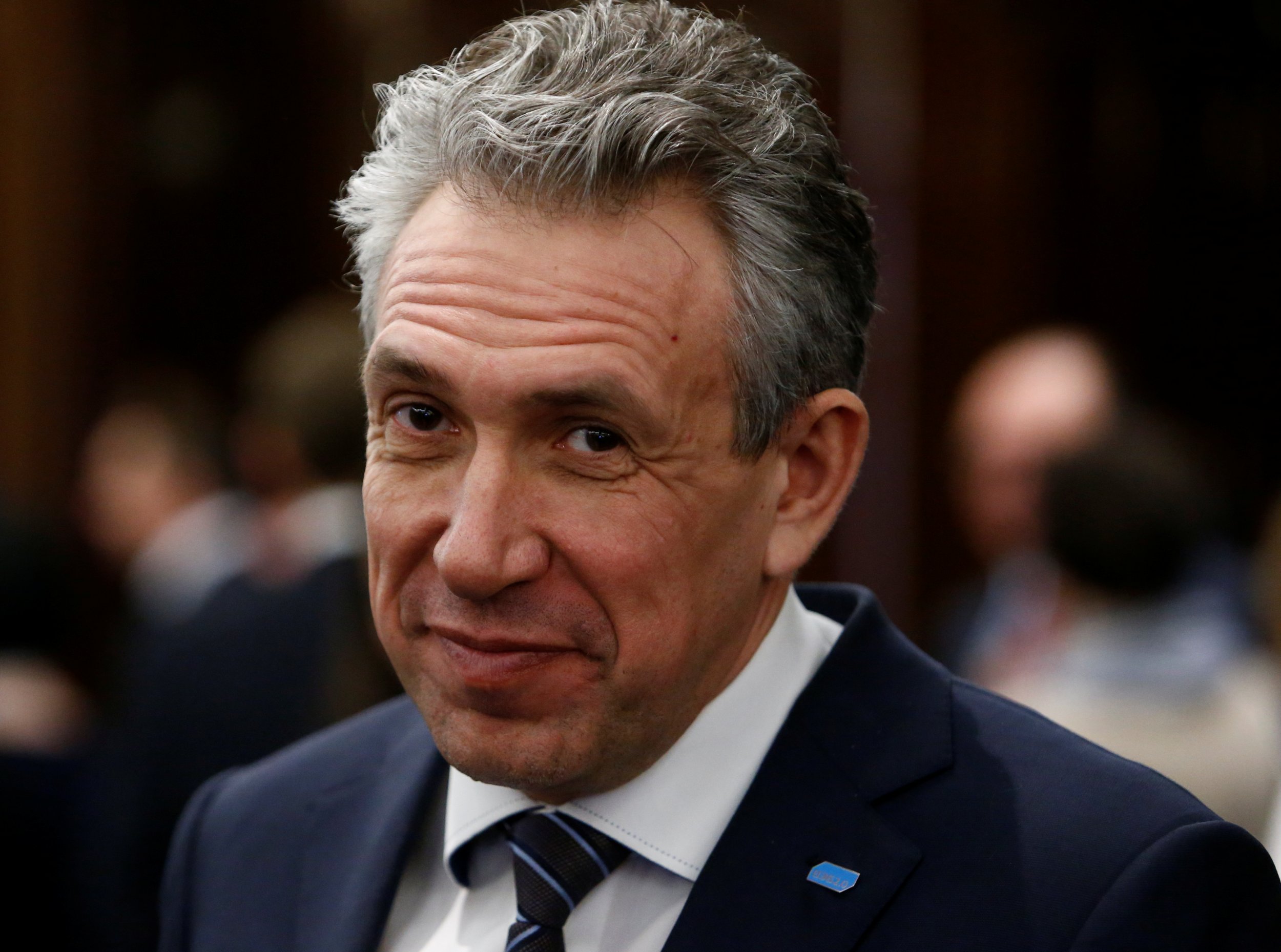 Amid increased scrutiny of the Trump campaign team's communication with officials in Moscow, U.S. President Donald Trump's son-in-law and senior adviser is now in the firing line. According to The New York Times, Jared Kushner met with an influential Russian state banking chief appointed by Russian President Vladimir Putin himself in December.
The official, Sergey Gorkov, has not yet responded to the allegations, and the Russian Embassy has not responded to Newsweek's request for comment.
Gorkov, 48, is currently the head of the state-owned VneshEconomBank (VEB), Russia's national development bank. His official biography, according to Russian state news agency RIA Novosti, claims he is a holder of Russia's Medal of the Order of Merit for Services to the Fatherland, which is handed to officials by the Russian president.
He was appointed by Putin's decree to replace long-serving VEB chief Vladimir Dimitriev as the head of the bank last year in a show of confidence in his abilities at a time of economic strife in Russia.
VEB's role has been instrumental in seeking new sources of foreign capital for the Russian economy since 2014, when a handful of Kremlin-supported businesses came under U.S. and Western sanctions in response to Moscow's annexation of Crimea.
It is these sanctions that some officials, including Russian Deputy Prime Minister Igor Shuvalov, hoped Trump would lift once in office.
Before VEB, Gorkov served as deputy chairman of one of these sanctioned enterprises, the state-owned Sberbank.
He is a graduate of the academy referred to as the finishing school for spies and security personnel in Russia—the FSB Academy. Putin, a former FSB director, has long treated education and service in the Russian security and intelligence community as signs of strong capability, hiring many former colleagues to state jobs.
At the time of his latest appointment, sources close to VEB staff told Russian business channel RBC on condition of anonymity that Gorkov's security experience, as well as his financial experience, played a part in his selection.
Unusually for a senior state official, however, Gorkov also worked for oil company Yukos in the 1990s, Forbes Russia reports. The company's assets were the subject of a controversial state repossession in 2003 after serving as a massive source of revenue for then-owner and emerging Putin-critic Mikhail Khodorkovsky. Authorities arrested Khodorkovsky and other officials as part of a criminal case.
The charges of fraud leveled at the oligarch were internationally condemned, though Khodorkovsky spent 10 years in jail before Putin pardoned him in late 2013.
Despite his closeness to the Russian epicenter of power, Gorkov enjoys a good reputation as a manager, his former colleagues told Forbes, describing him as a "good, calm manager without excessive FSB qualities."
Gorkov does not feature prominently in Russia's tabloid press, as some state officials do, and according to business profile website Finparty, his family situation is unknown. His hobbies include history and cartography.