Sergio Correa Convicted For Killing 2 With Baseball Bat, Stabbing Their Son 60-Plus Times
Sergio Correa was convicted Tuesday for killing Kenneth Lindquist and Janet Lindquist with a baseball bat and stabbing their son Matthew Lindquist over 60 times.
Correa, 30, of Hartford, Connecticut, was found guilty by a state jury in New London on 13 of 14 charges, which included murder with special circumstances. That charge carries a maximum sentence of life in prison without release. The verdicts were handed down on the third day of deliberations after a month-long trial. Sentencing was scheduled for March.
Kenneth Lindquist, 56, and his wife, Janet Lindquist, 61 were discovered dead in their burned home in Griswold, Connecticut on Dec. 20, 2017. Five months later, the body of Matthew Lindquist, 21, was discovered in a wooded area close to the home.
Matthew Lindquist had made a deal with Correa to exchange his parents' guns for drugs and cash, police and prosecutors said. However, when Correa and his sister, Ruth Correa, arrived, they chased Lindquist into the woods and Sergio Correa hit him with a machete, law enforcement said. The brother and sister went on to stab and slash Lindquist over 60 times, authorities said.
After the Correas entered the Lindquist residence, Sergio Correa beat Kenneth Lindquist to death with a baseball bat, then attacked Janet Lindquist with the bat and strangled her, prosecutors said.
The Correas gathered valuables in the home, such as jewelry, cash, and even the family's Christmas presents, before setting the house on fire when they fled, law enforcement said.
After the verdict was handed down, friends and relatives of the Lindquists hugged and cried outside of the courtroom in a hallway. Eric Lindquist, the couple's surviving son, said the guilty verdicts are not a victory for his family.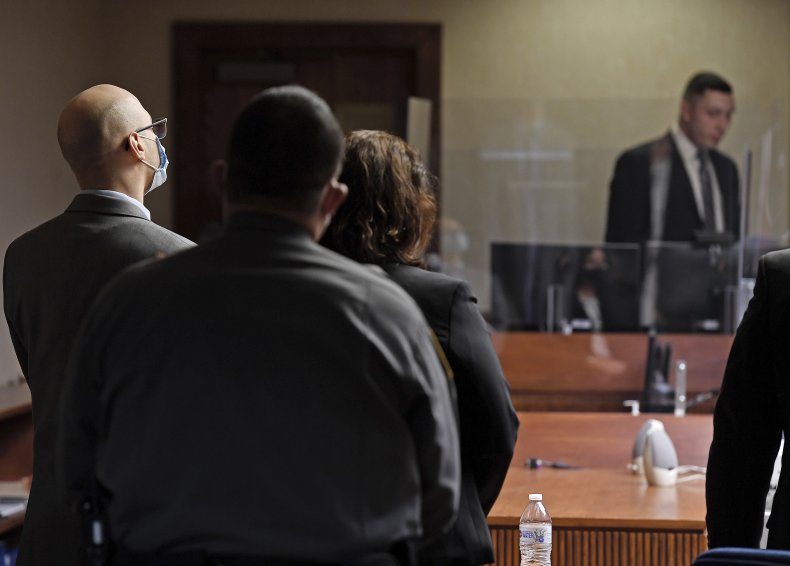 "A guilty verdict does not mean justice has prevailed; it does not mean the judicial system works; it does not mean we get to return to normal and move on with the lives we once knew," Eric Lindquist said in a statement. "The lives that were taken at the hands of cold-blooded killers can never be returned."
Corrie-Ann Mainville, one of Correa's public defenders, said that while they respect the jury's verdict, state law calls for an automatic appeal of the conviction for murder with special circumstances.
"We believe we have good grounds for appeal," Mainville said in an email.
Ruth Correa pleaded guilty to murder charges in May and agreed to testify against her brother in exchange for a 40-year prison sentence.
Sergio Correa's lawyers tried to discredit Ruth Correa's testimony. They said there were discrepancies in her statements to police, accused her of lying and alleged police pressured her and Sergio Correa's ex-girlfriend to implicate him in the killings.
New London State's Attorney Paul Narducci said in a statement that state officials' thoughts were with the Lindquist family.
"We hope that this verdict brings them some peace after the suffering that they have endured," he said.
The Associated Press contributed to this article.