Who Is Sergio Dipp? Awkward 'Monday Night Football' Sideline Reporter Sends Twitter Into Frenzy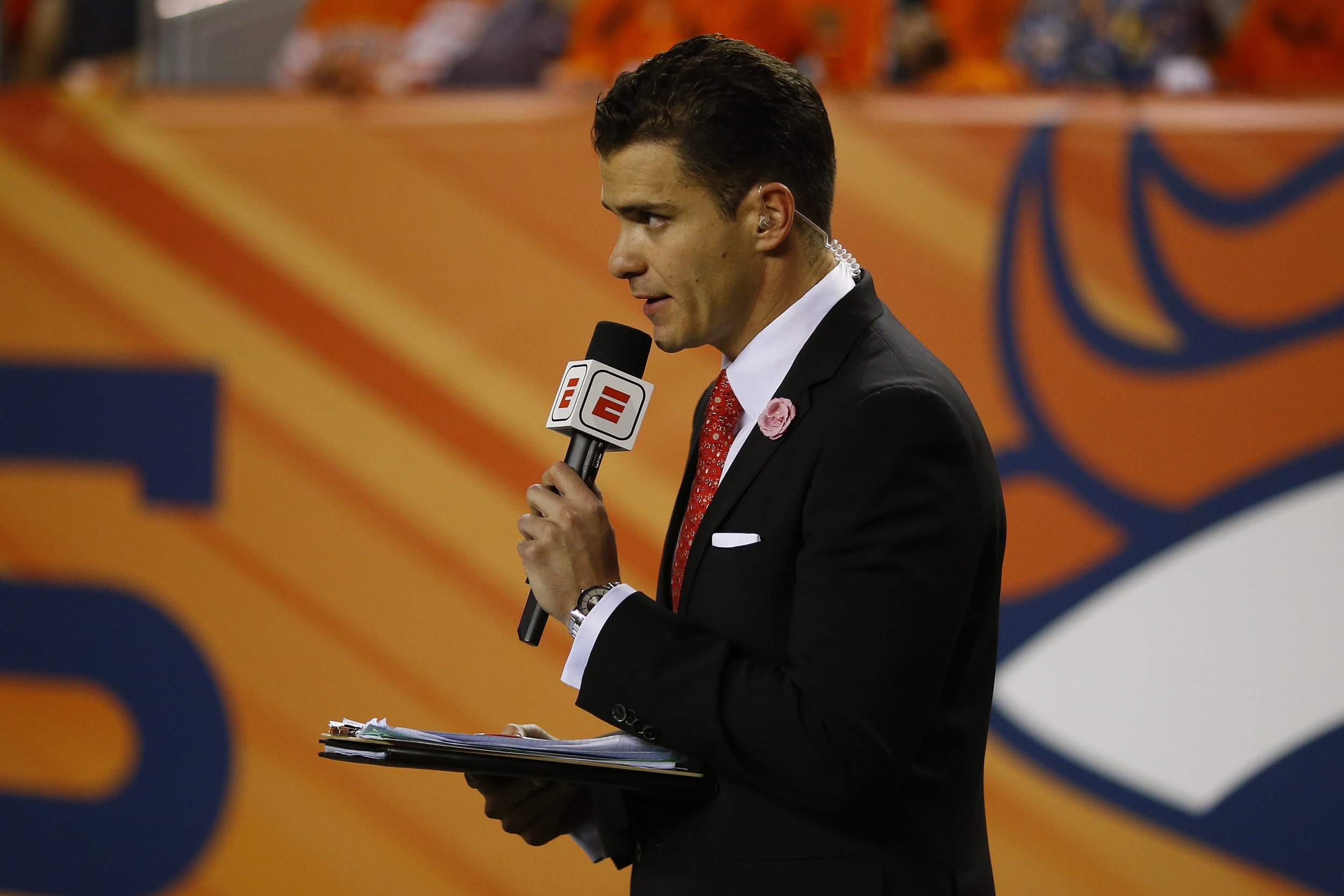 The NFL hasn't been much fun lately. They botched Ezekiel Elliott's suspension. Players keep getting injured. There weren't many quality games over the weekend. It hasn't been a very inspiring start to the season.
But during the second game of the Monday Night Football doubleheader, just as opening weekend was about to wrap up, the NFL gave us Sergio Dipp. The 29-year-old reporter who has spent most of his air time on ESPN Deportes made his MNF debut for ESPN during the Chargers/Broncos game, and turned in a 30-second sideline report for the ages.
Related: The four best NFL Week 1 celebrations
Let's see it written out:
"Beth, coach, it's a pleasure to be with you guys...here on the field...from up close...just watching...coach Vance Joseph...from here. You watch him now on the screen. The diversity in his background is helping him tonight. Quarterback at Colorado, defensive back in the NFL...and here he is, having the TIME of his LIFE...this night making his head coaching debut."
Dipp's MNF debut set social media ablaze. It was as endearing as it was awkward, and the greatest late-night Twitter freakout since covfefe (except this time it was actually great).
Though his performance was technically atrocious, it was certainly memorable, which is more than can be said about just about every other sideline report. NFL in-game commentary is generally pretty boring and predictable. Dipp's performance was neither, and the internet loved him for it. I, for one, will now never forget that Broncos coach Vance Joseph played quarterback in college and defensive back in the NFL. If another talking head had spouted that piece of trivia I'd have probably forgotten before the next snap.
Sergio Dipp being Sergio Dipp, he took the social media fame in his stride.
ESPN very well may respond to by pulling Dipp from its broadcast. They shouldn't. It's the second game of the Monday Night Football doubleheader. It's still in progress by the time all of the late-night shows have wrapped. What does ESPN, which has been struggling and laid off several major names in April, have to lose by leaving Dipp out there? Who is going to be mad when the booth announcers throw it down to Dipp? Why not let the second game of the doubleheader get a little weird?
Regardless of how ESPN decides to handle the situation, Sergio Dipp, we salute you. You made a football game that ran well after midnight on the East Coast far more entertaining than it had any right to be.