Manchester United: Real Madrid Superstar Wanted To Join Louis Van Gaal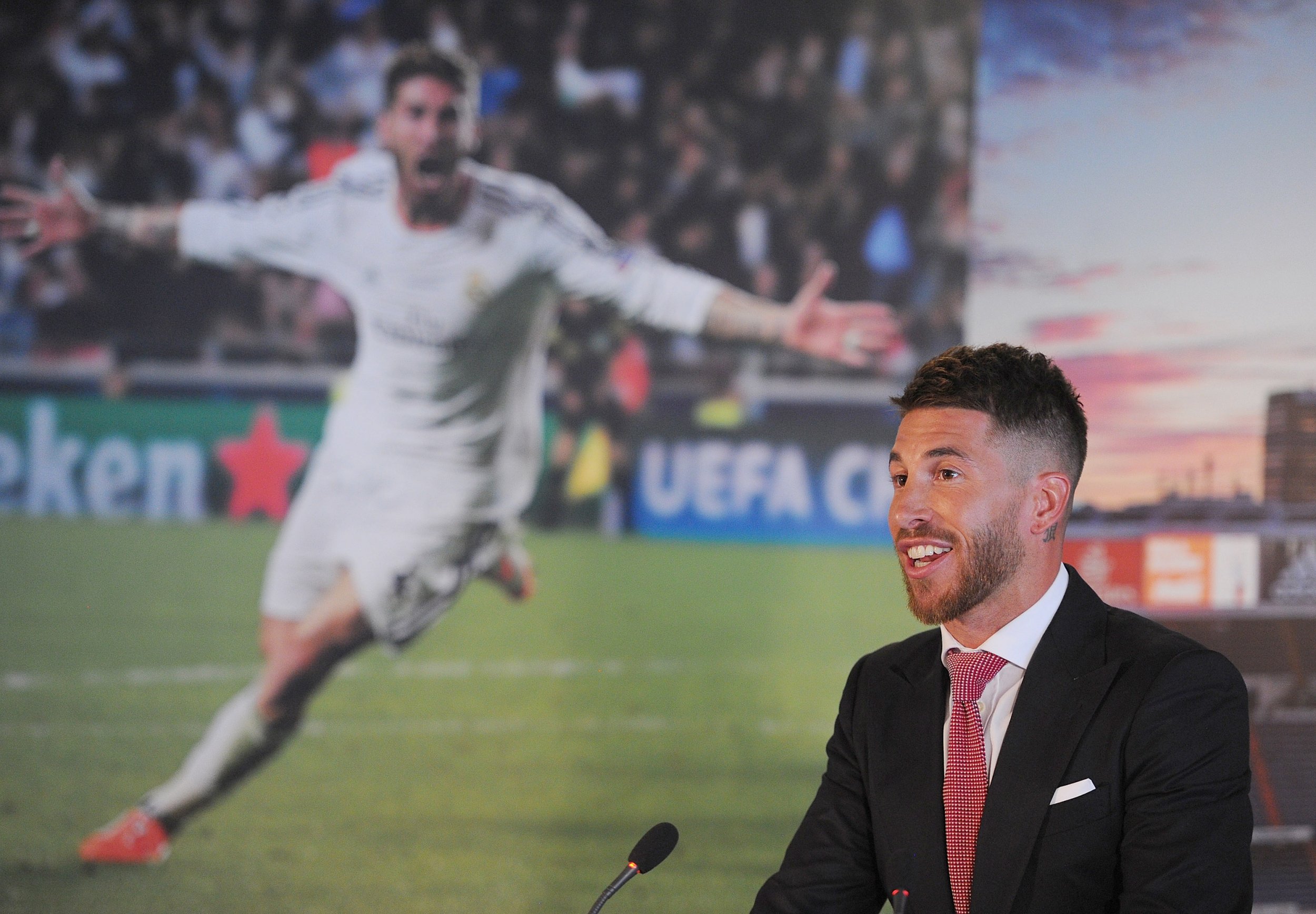 Sergio Ramos, the Real Madrid defender, admits he considered leaving Spain for Manchester United in the summer of 2015.
The 30-year-old revealed in August 2015 that he had turned down a deal believed to be worth around £150,000 ($215,300) a week to move to play for Louis Van Gaal, and at that time said he never wanted to leave Madrid, the club he has spent more than a decade with.
"There was an offer from United," Ramos told Spanish radio station COPE.
"I considered changing for a while but Real Madrid was always my priority and there were no economic reasons."
"Did I feel cheated [by Madrid]? No, but I did feel disappointed for a while. There were some troubles that came to an end."
Ironically, defence has been the better part of United's team this season as the club has endured a second season of drudgery under Van Gaal, with Chris Smalling and Daley Blind impressing as a partnership at the back.
However, United appears to be hitting form at the right time. One of its most assured performances of the season came on Wednesday night, as it beat Crystal Palace 2-0 at Old Trafford, albeit among a noticeable number of empty seats.
Madrid, too, has picked up since Christmas under Zinedine Zidane, led on the pitch by the irrepressible Cristiano Ronaldo.
The team which Ramos captains lies third in La Liga, Spain's top division, one point behind leader Barcelona, with Atletico Madrid in between on an inferior goal difference to the Catalan side.
All is well that ends well, then? It is rarely that simple in the great travelling circus that is the Santiago Bernabeu.