Serial Killer Serving 160 Years Charged in Death of Teen He Met Online
Khalil Wheeler-Weaver, a New Jersey man sentenced in October to 160 years in prison for the murders of three women, has been charged in the 2016 disappearance and death of a 15-year-old girl, authorities announced this week.
Wheeler-Weaver was convicted of killing of young women prosecutors said he met online and met for sex in 2016, before he taped or tied up the women, sexually assaulted them and killed them.
He was connected to the victims after a fourth potential victim was able to escape. Another victim went missing in 2016. Her decomposed body was found in 2019 and she was identified in November as 15-year-old Mawa Doumbia of Newark, according to the Bergen Record.
"Following an investigation involving extensive digital evidence, it was determined that on October 7, 2016, Wheeler-Weaver met the young girl online and solicited her to meet him in person for sex," the Essex County Prosecutor's Office said in a Thursday statement. "It is alleged that he traveled to the area of her residence then to the murder scene where he strangled her to death and left her remains concealed within the vacant building."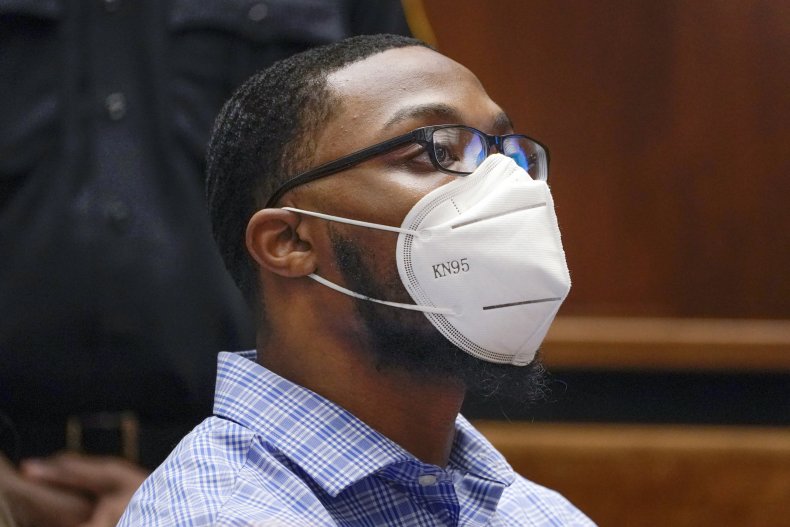 Wheeler-Weaver, 25, was convicted of killing Sarah Butler, Robin West and Joann Brown, age 20, 19 and 33, respectively, across a span of 88 days in 2016, the Bergen Record reported.
Butler was found dead in Eagle Rock Reservation, hidden behind rocks and leaves, while West, Brown and Doumbia in 2019 were found dead in abandoned buildings.
Another woman, Tiffany Taylor, escaped and later testified at his trial, according to the Associated Press.
Police were able to arrest Wheeler-Weaver after Butler's family found his profile while going through Sarah Butler's social media accounts following her disappearance. They created a new fake profile, and lured Wheeler-Weaver to a meeting, where he was arrested.
Hours before Butler disappeared, she texted Wheeler-Weaver: "You're not a serial killer, right?" the Bergen Record reported.
Doumbia was last seen by her family as she left their home in October of 2016, and her decomposing body was discovered in an abandoned building in May of 2019. At the time, her cause of death was ruled strangulation, but her body was not identified until last November, just a month after Wheeler-Weaver was sentenced to 160 years in prison for the other killings.
Thursday, he was charged with her murder and the Essex County Prosecutor's Office said it has not ruled out the possibility that there are additional victims, and is investigating unsolved cases for similar patterns, the Bergen Record reported.
Wheeler-Weaver has maintained his innocence, claiming at his October sentencing that he had been framed, according to AP.
Update 4/1/22, 11:50 a.m. ET: This article has been updated with additional information.