Serial Killer in Stockton? Police Investigating Pattern of Several Killings
Police in Stockton, California, are looking at a series of homicides recently committed in the city as the potential work of a serial killer or a group of individuals operating together.
On Wednesday, Stockton police said its investigating 43 homicides committed in the city this year, 11 more than those investigated during the same time last year. Among these is a recent series of unsolved cases that police said share a similar pattern.
"As detectives have been looking at the data and evidence for some of the recent homicides, they have noticed the homicides are occurring during the night or early morning hours and our victims were alone," according to a statement by the Stockton Police Department on Facebook.
At a news conference Wednesday, Stockton Police Chief Stanley McFadden said there were enough similarities in the killings to warn the public, though he did not specify how many homicides fit into the same pattern.
"We do see some similarity where it's really areas of darkness, it's really areas where the person is by themselves, maybe not even knowing it's coming, and that's kind of what [we're] looking into in some of the most recent ones," he said.
According to police, the killer could be working alone or within a group.
"We are currently assembling a team of detectives, task force officers (federal, state, and county), crime analysts, camera room operators, and evidence technicians who will be taking a very close look at some of these patterns we are seeing. At this time, we do not know if it is one suspect or multiple suspects committing these homicides," Stockton police said.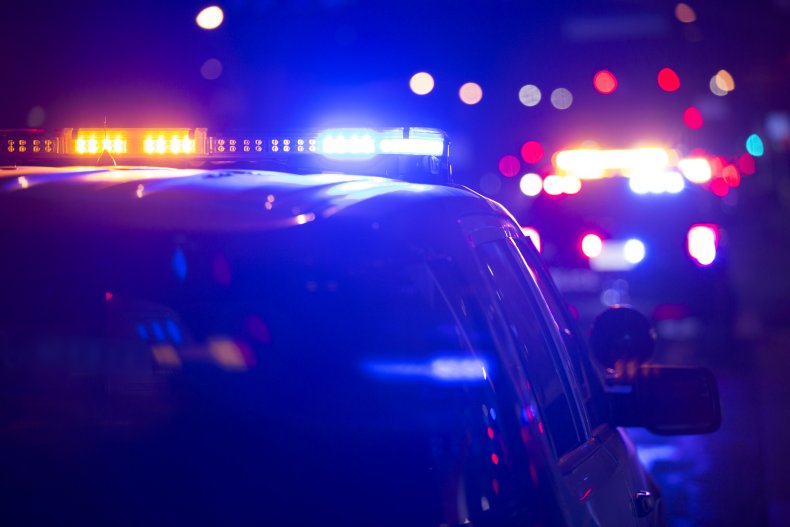 What Is the Pattern Regarding the Homicides?
According to McFadden, the striking pattern concerning the homicides show that the victims were alone and were killed in cars or while walking. The ages of the victims vary, as well as the locations where they were killed, though McFadden said they were all "very dark places."
"People are by themselves, they don't have that situational awareness that we would like for folks to have," McFadden said.
All locations lacked cameras, according to the police chief, and there were no witnesses present on the scene. None of the victims were robbed or had anything taken from them.
McFadden said police "have no information that there's a serial killer" on the loose in Stockton's street, but he said detectives "haven't ruled out anything yet." He warned people against going alone through dark and isolated places.
"I know that's put a lot of folks on edge, hearing that out there," McFadden said. "And I'm just here to say that we have no evidence of that. We are seeing some patterns and similarities in some of our more recent homicides where we're taking a closer look at. We don't know if it's one person, or if it's five or six people. We just don't have that information right now."
Though police didn't specify what homicides they're looking into, there are a few recent cases that suggest a pattern.
On August 30, a 21-year-old man was found shot and killed inside his vehicle by police officers at about 6:41 a.m. in the 800 block of East Hammer Lane.
On September 20, a 35-year-old man was found dead in his car at about 1 a.m. in the area between Sikh Temple and East Sixth streets, suffering from fatal gunshot wounds.
On September 21, a 37-year-old man was found to have been fatally shot on a sidewalk near Manchester Avenue and Rosemarie Lane. Police were called to the scene at 1:41 a.m.
On September 27, a 54-year-old man was found dead on a sidewalk on Porter Avenue after a shooting at about 2 a.m., according to police.