Infamous Ice Pick Killer and Serial Rapist Danny Bible Has Texas Execution Date Set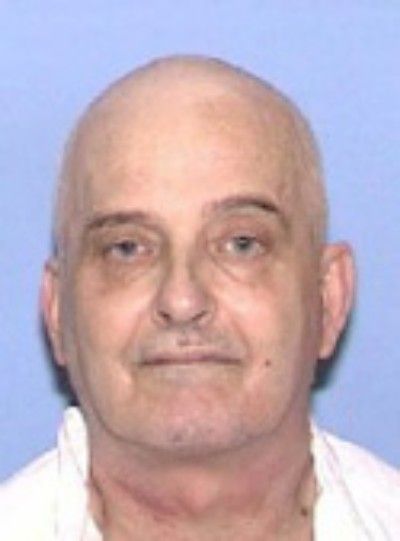 A serial murderer and rapist infamous for the 1979 ice pick killing of 20-year-old mother Inez Deaton has been given an execution date in Texas. A judge in Harris County signed an execution order for 66-year-old Danny Bible on Monday, scheduling his execution for June 27.
In a news release, Harris County District Attorney Kim Ogg detailed how Bible had "left a trail of carnage in his wake" in the years after he fled Texas following Deaton's brutal rape and murder. Deaton was a married mother of a 2-year-old and close friends with Bible's cousin.
On one day in 1983, Bible raped and murdered Pam Hudgins and then murdered Tracy Powers and her 4-month-old son, Justin. After pleading guilty to Hudgins's murder, Bible was sentenced to 25 years in prison but was paroled in 1992.
After his release, Ogg said, Bible raped five juvenile members of his family and was then captured again in 1998 following another brutal rape in Louisiana. It was during the interrogation over that attack that Bible confessed to murdering Deaton.
He was convicted of capital murder in 2003 and sentenced to death.
"Some criminals' actions are so heinous, they earn the label 'worst of the worst,'" Ogg said in a statement. "The jury who listened to the facts and saw the evidence of the crimes Danny Bible committed clearly reached that conclusion by sentencing him to death."
Related: Execution "could burst prisoner's tumors, causing extreme pain"
Bible's attorney said that it was "not an unexpected event today," but added that it was "unfortunate" Bible would be executed as he is "so little future danger that he can't even get out of a wheelchair," the San Antonio Express-News reported.
In 2016, the Supreme Court rejected a death row appeal from Bible without giving comment, the Associated Press reported. Earlier that year, the 5th Circuit Court of Appeals rejected the appeal against his death sentence, commenting that Bible had "lived a life of extreme violence" while on parole.
There are currently three other scheduled executions in the state for 2018, according to the Texas Department of Criminal Justice. One in each month leading up to Bible's June date.
Correction: A previous version of this story's headline stated that Danny Bible was sentenced to death today. He was sentenced to death in 2003, and his execution was scheduled today.