The creators of the smash hit podcast Serial are releasing a fresh installment of the show, delving not just into a single case but Cleveland's entire criminal court system.
The podcast, which launched to huge acclaim in 2014 as a spinoff of NPR's This American Life, has so far drawn attention to the stories of two different, real-life figures—convicted murderer Adnan Syed and captured U.S. soldier Bowe Bergdahl.
After tallying hundreds of millions of downloads, Serial prompted authorities to re-examine Syed's conviction, while Bergdahl has been dishonorably discharged, pleading guilty of desertion.
Serial will return with two new episodes on September 20, before adopting a weekly schedule with an episode every Thursday, Variety reports. The new season will once again be narrated by Sarah Koenig and Ohio-native journalist Emmanuel Dzotsi will join her as they wade through a series of cases in the city's criminal justice system, having spent more than a year on location.
The reason they chose Cleveland was the level of access which the city's authorities provided them with, allowing them to record inside courtrooms, judges' chambers, hallways and attorneys' offices. The two journalists say they used that to document multiple instances of punishments, doled out with a disparity between what they did and what they deserved. The cases range from lighter offenses such as marijuana possession and disorderly conduct to felonies.
"Every case Emmanuel and I followed, there came a point where we thought: 'No, this can't be how it works,'" Koenig said in a statement. "People who work in the system, or have been through the system, they know this. But millions more people do not. And for the past year I've had this urgent feeling of wanting to kind of hold open the courthouse door and wave people inside. Because things are happening—shocking things, fascinating things—in plain sight."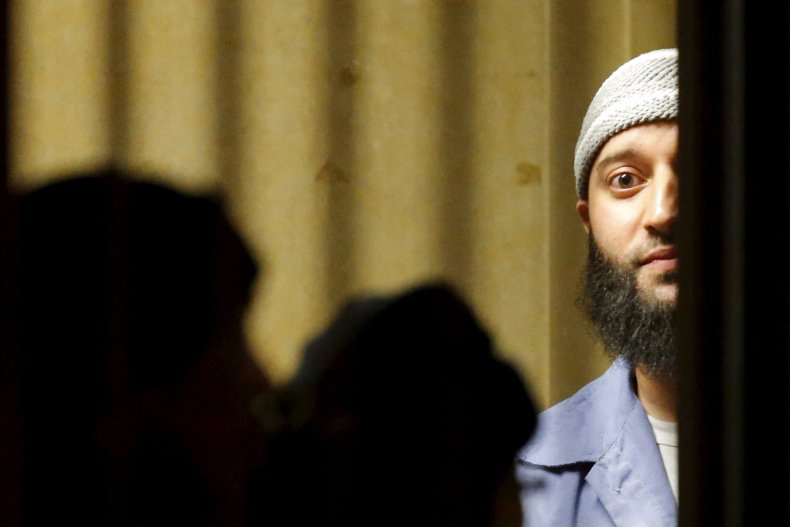 The series will likely extend to around 10 episodes, according to Variety, however the exact length of the run is subject to change.
In teasing the upcoming season, Ira Glass, who edits the show and hosts This American Life, gushed about the new episodes, adding that even the early drafts of season 3 left him with "this dumbass, fanboy 'OMG it's Serial!' feeling." The new episodes will be available on apps such as Apple Podcasts and Google Podcasts, but can also be streamed free on Pandora due to an exclusive partnership.