Police Arrest Suspected Serial Shooter in Phoenix Who Killed Nine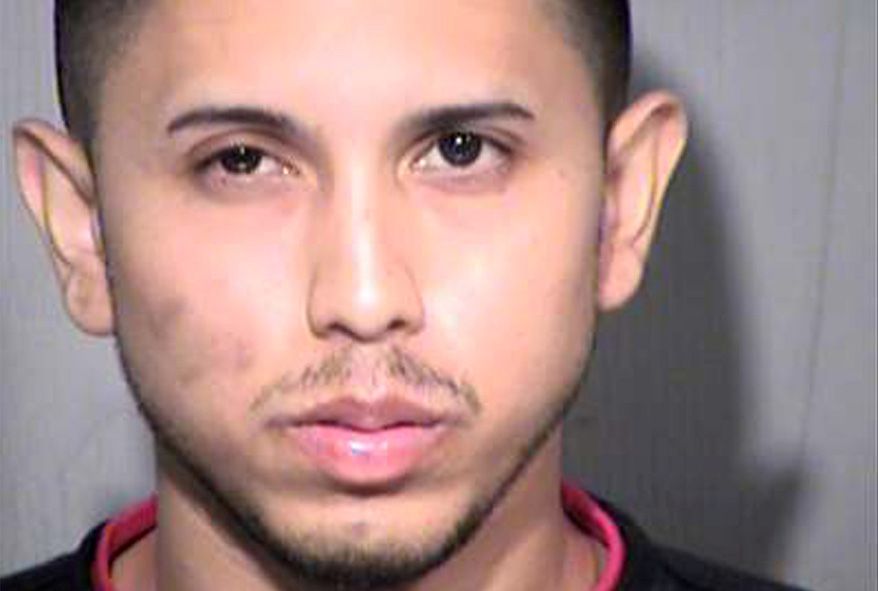 Phoenix police have arrested a suspect they believe to be a serial killer who stalked his victims at night and randomly shot and killed nine people at close range after a year-long investigation that nearly stalled.
From August 2015 to July 2016 the shootings terrorized the largely Hispanic community in Maryvale in Phoenix, Arizona. A break in the case came when police arrested Aaron Juan Saucedo, 23, in April in connection with the August 2015 killing of death of 61-year-old Raul Romero who knew Saucedo's mother.
On Monday, Phoenix Police Chief Jeri Williams said Saucedo has been rebooked into jail and now faces 26 felony counts of homicide for the nine deaths, and others for aggravated assault and drive-by-shooting for a total of 12 shootings.
"This case plagued our community for more than a year…and left behind a trail of victims that included mothers, sons, brothers, sisters and families still mourning the loss of their loved ones," Williams said at a press conference where she announced Saucedo's arrest.
"We hope that our community will rest a little easier and that our officers will get a little more sleep knowing that the wheels of justice are finally in motion," Williams said.
Police were led to Saucedo by tips from the community and they said they will be giving out the $75,000 reward they offered for information in the case. They wouldn't say if multiple people will collect the reward. Police fielded 3,000 calls and email tips in the case through their Silent Witness tip program.
Read more: At least five dead, suspect caught in Florida airport shooting
Detectives managed to connect Saucedo to the killings, police said, after analyzing surveillance video, ballistics, details from witnesses, and a handgun the accused pawned. Saucedo only knew Romero, who was the first victim in the shooting spree, and police said they don't know what motivated the killings. They believe he acted alone.
One of the victims, a 21-year-old man who survived being shot at point-blank range on July 11, 2016, while sitting in a car with his 4-year-old nephew, told Phoenix NBC affiliate KPNX in April that police had recently visited him with several photos of suspects. He said he recognized Saucedo's face.
"When they showed me the picture, I did get a little chills," he said. "I feel as if, 'I think this might be the guy.' I don't know if this has ever happened to you, but when you haven't seen someone in a long time and perhaps you haven't even spoke to them, but when you see them, you have some sort of contact with them—you instantly recognize them even though you can't recall their name."
The families of victims said that they feel a sense of justice but continue to suffer with their loss. "For one part I'm happy because there's going to be justice in my son's death and others' deaths and that person is not gonna do more damage," Gisela Castro, the mother of shooting victim Manuel Castro-Garcia, told the Associated Press. "But my son is not coming back."
Castro-Garcia, 19, was shot and killed on June 10, 2016, when five of the victims were shot within a 10-day period.
"I waited every day for justice, but things don't change. The pain is the same," Castro said. "The only thing I can say is thank God there's going to be justice and we leave it in God's hands."