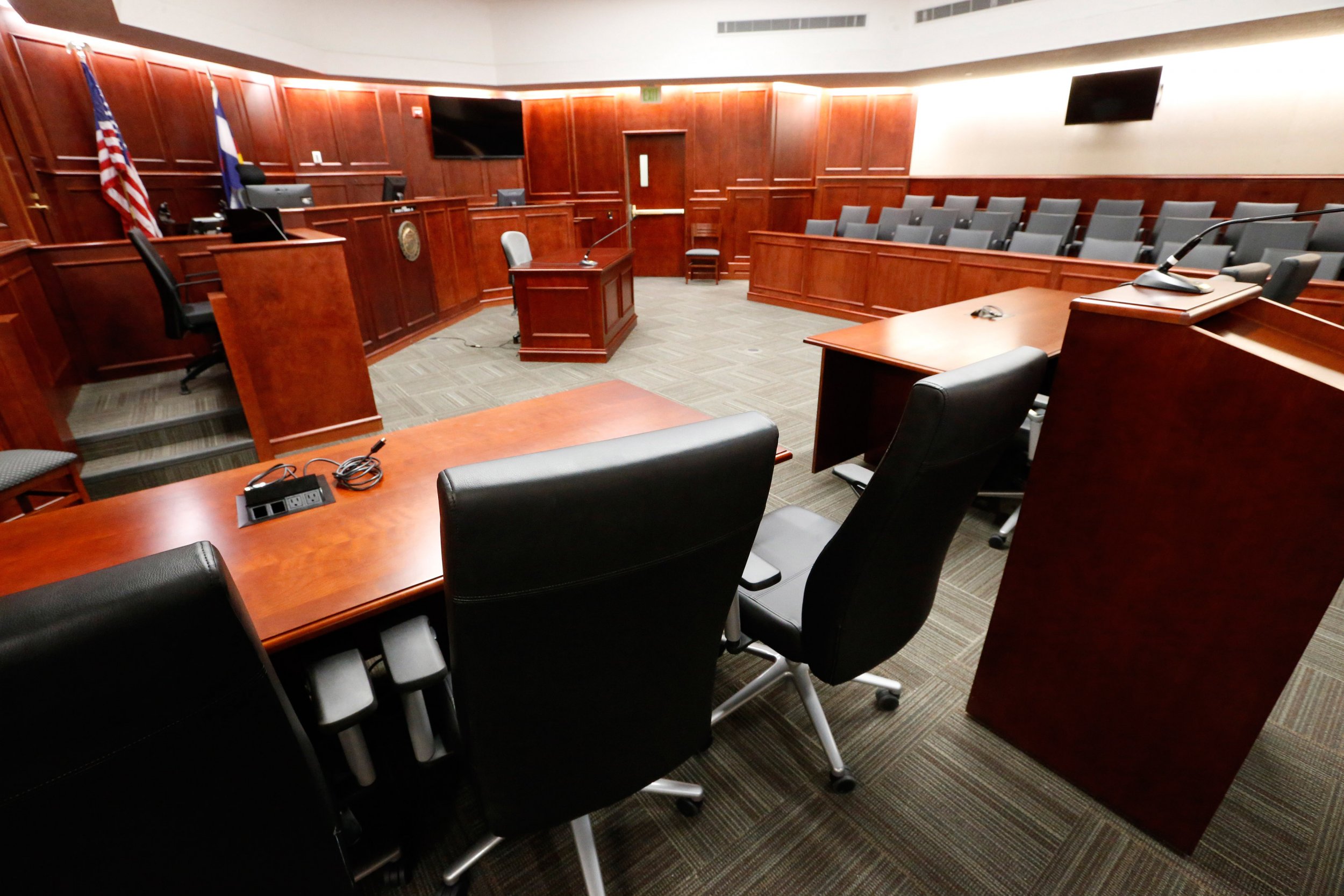 The Maryland Court of Special Appeals has agreed to allow an appeal by the subject of the explosively popular podcast Serial, Adnan Syed, who was convicted in the 1999 strangling death of his ex-girlfriend Hae Min Lee, reports The Baltimore Sun.
Syed, 33, also attempted to appeal the decision several years ago, but his request was denied by the Baltimore Circuit Court. His attorney, C. Justin Brown, applied on Syed's behalf via the Maryland Court of Special Appeals in 2014 to overturn that decision, arguing that Syed's previous counselor, Christina Gutierrez, who died in 2004, hadn't effectively aided her client in the case.
The lawyer said Gutierrez was "ineffective" in defending Syed during the 2000 murder trial, failing to honor pre-trial requests such as exploring whether the state would cut a plea deal and not pursuing an alibi offered by a high school classmate of the defendant, Asia McClain.
Although McClain said she could provide an alibi for Syed, Gutierrez did not call her in as a witness. McClain, who claimed in an affidavit last month that she remembers speaking to Syed at school at the time the murder purportedly happened, has said that she would testify if the case were to be reopened.
The Washington Post reports that the appeal decision may allow new evidence to be introduced in the case, but first a three-judge panel must decide whether McClain's testimony would be admissible.
Brown told The Baltimore Sun that he and Syed were "extremely happy" with the decision, but that it is only the "first step in a pretty long process." He has yet to tell Syed of the results, according to The Washington Post.
Syed was found guilty in 2000 on charges of robbery, kidnapping, first-degree murder and false imprisonment and is serving a life sentence. But an investigation probed by the podcast revealed that there was no physical evidence or eyewitnesses suggesting that he had committed the crime. The case relied heavily on the statement of a past friend, Jay Wilds, who testified in court that he had assisted Syed in hiding Min Lee's body in Baltimore's Leakin Park.
During the show, Serial host Sarah Koenig, who also produced This American Life, attempted to retrace the route the two supposedly took to the park, but said the times and locations cited didn't add up. Some believe the show has helped expose cracks in the story; as the Sun notes, these kinds of appeals are rarely granted, especially after a convict has spent 15 years behind bars.
"I think that it shows that the court is interested in the issues that we raised. If they weren't interested in them they wouldn't have granted" the application for leave to appeal, Brown told The Washington Post.
Unless the state attorney general's office denies the motion by April 16, Syed's appeal date is currently scheduled for June.