The opioid epidemic is a major public health crisis, devastating communities across the country.
Opioids cause serious harm to the body and can lead to deadly overdoses. They also put people at risk of contracting viruses such as HIV and Hepatitis C, which cause chronic and potentially life-threatening illness and result in millions of dollars in medical costs.
This week President Trump broke his vacation to chair a special summit on opioid abuse. And members of Congress on both sides of the aisle have acknowledged the seriousness of the opioid crisis and have pledged to help their constituents.
These voices range from Senator Bob Casey (D-PA), highlighting that we are facing "a critical time for the opioid epidemic and Medicaid," to Senator Rob Portman (R-OH) stating that "the opioid issue has been a particular concern" of his.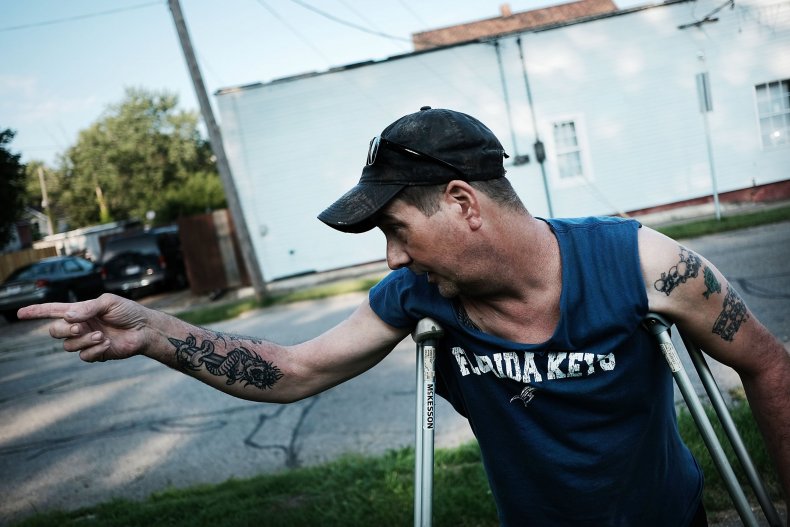 Despite this bipartisan consensus, Republicans are still considering making dramatic cuts to Medicaid that would severely handicap efforts to overcome the opioid epidemic. Now more than ever, we need to ensure that resources are available to help those struggling with opioid addiction, and Medicaid is the backbone to support these efforts.
There is no question that any cuts to Medicaid would be disastrous for the communities hit hardest by the epidemic. Nationally, Medicaid and the Children's Health Insurance Program cover 3 in 10 people struggling with opioid addiction, and Medicaid currently pays for one-quarter of all substance use treatment.
In the 10 Ohio counties with the highest rates of overdose deaths, Medicaid provides coverage for one-quarter or more of the population in five of them, and about one-fifth in the remaining five.
For this large segment of the population, Medicaid makes a wide range of necessary services accessible, including comprehensive health care for all their health needs, programs that address issues such as housing instability and employment, and behavioral and mental health services.
The Agency for Healthcare Research and Quality reported that in 2014, 1.27 million Americans were admitted to a hospital or went to an emergency room for opioid-related conditions, equaling 3,500 visits a day. Medicaid is a source of coverage for many opioid users to get the help they urgently need to survive and recover from their addiction.
In particular, Medicaid is critical to combat an often-underreported outcome of the opioid crisis – contracting viruses such as Hepatitis C and HIV. In the U.S., intravenous drug use is the primary risk factor for Hepatitis C. A CDC report found that during 2010–2015, Hepatitis C incidence increased by 294 percent, with the highest rates among young drug users.
The connection between the opioid epidemic and HIV can be illustrated by an outbreak in southern Indiana, while Vice President Pence served as governor.
In a rural Indiana town, heroin use and a lack of harm reduction services led to 175 new cases of HIV – an incidence rate higher than sub-Saharan Africa. Pence ultimately turned to Medicaid expansion to provide for medical care, needle exchange – which allows drug users to obtain clean hypodermic needles at little or no cost – HIV tests, and substance abuse treatment.
This curbed the outbreak and eventually brought the number of new infections down to zero. For each HIV infection that was prevented by Medicaid expansion, upwards of $500,000 in lifetime medical costs and taxpayer dollars was saved.
Without the regular, comprehensive care that access to Medicaid provides, people with chronic conditions such as HIV and Hepatitis C have no choice but to visit the emergency room more frequently, are hospitalized more often, require costly nursing homes, rack up higher medical bills, and get pushed into poverty. Those higher costs are ultimately passed on to the government, insurers, and taxpayers.
It is irresponsible for Republican leaders to make a promise to combat the opioid crisis and then consider proposals that would cut Medicaid – severely jeopardizing both the fight against opioids and the health of millions of Americans. Many Republican and Democrat senators have made advocacy for opioid issues a key part of their platforms. Cutting Medicaid betrays those promises.
There are few decisions in Washington that, quite literally, mean the difference between life and death. This is one of them.
We should be working to strengthen Medicaid through increased funding – not gut it. Helping Americans struggling with opioid addiction will require both sides of the aisle to come together and develop a solution that works, because lives are depending on it.
Doug Wirth is President and CEO of Amida Care, a Special Needs Health Plan that specializes in providing comprehensive health coverage and coordinated care to New Yorkers with chronic conditions, including HIV and behavioral health disorders.