'The Serpent': The True Story Behind the Netflix Show
The Serpent is streaming now on Netflix, and is the streamer's latest foray into true crime. The show, which aired on the BBC in the U.K. in early 2021, tells the story of Charles Sobhraj (played by Tahar Rahim), who evaded the police for decades while embarking on a global crime spree. Though the Netflix show mostly focuses on the murders that Sobhraj committed, this is just the tip of the iceberg of the true story.
The true story behind The Serpent on Netflix
Born in what was then Saigon (and is now Hoi Chi Minh City) in Vietnam, Sobhraj' criminal career began with petty crimes in France in the 1960s. In fact, he first went to prison in 1963 in Paris for burglary.
In this imprisonment, his talent for charming people into giving him special favors was in evidence, with the guards allowing him books in his cell—a privilege denied to other prisoners. His ability to charm and bribe prison guards continued—a later prison sentence saw him smuggling gems into prison so as to get special privileges.
In 1970, he left France for Asia in order to avoid another arrest. On the way, he used false documents (something The Serpent viewers see a lot of) and made his way through Europe by stealing from tourists that he met on the way.
His first brush with the authorities came in October 1971 after he tried to burgle a jewellery story in New Delhi, India, by drilling into it from the room above. When this did not work, he threatened the owners with a gun and drugged them. He took around $20,000 worth of jewels (per India Today), but was eventually captured for the crime. He managed to escape, however, by faking an illness, and then fled to Kabul.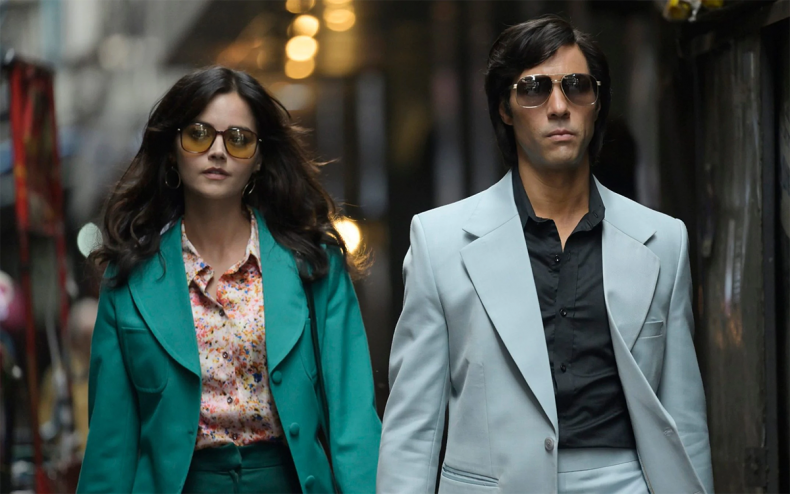 There, he continued to rob tourists, leading him to pull the same trick to escape to Iran. In doing this, he left his wife and children behind. He spent the next two years on the run with the help of multiple stolen passports before arriving in Thailand. Here, the events depicted in The Serpent began.
Among the crimes he committed on the so-called "hippie trial" as seen in the show were poisoning the French tourist Dominique Renelleau, keeping him captive and stealing his passport while making him think he was recovering from dysentery.
His first known murders were committed in 1975, when Sobhraj and associate Ajay Chowdhury (Amesh Edireweera) drowned Seattle-born Teresa Knowlton. Soon after, other bodies were found strangled, drowned and/or burned.
That year, authorities started to suspect that Sobhraj was a serial killer, and around that time the Dutch diplomat Herman Knippenberg (Billy Howle) started investigating the murders of two of Sobhraj's Dutch victims, Henk Bintanja and Cornelia Hemker.
In July 1976, Sobhraj was captured in New Delhi after three students he had drugged realised what had happened and overpowered him.
At that point, he was sentenced to 12 years in jail, while his accomplice Marie-Andree Leclerc (Jenna Coleman) appealed and was released. She died in April 1984 aged 38.
When Sobhraj was due to be released, he escaped from jail by drugging the guards so he would be re-imprisoned, so he could not be charged for his actions in Thailand where he would face the death penalty. This extended his sentence by 10 years, and he was released in 1997.
After a number of years of making money by charging high sums for right to interview and photograph him, he headed to Nepal in 2003, where he was arrested and sentenced to life in prison in August 2004. As of 2021, the 76-year-old is still in prison, though he has only ever been charged for a handful of the up to 24 murders he is believed to have committed.
The Serpent is streaming now on Netflix.