The Serpico of St. Louis County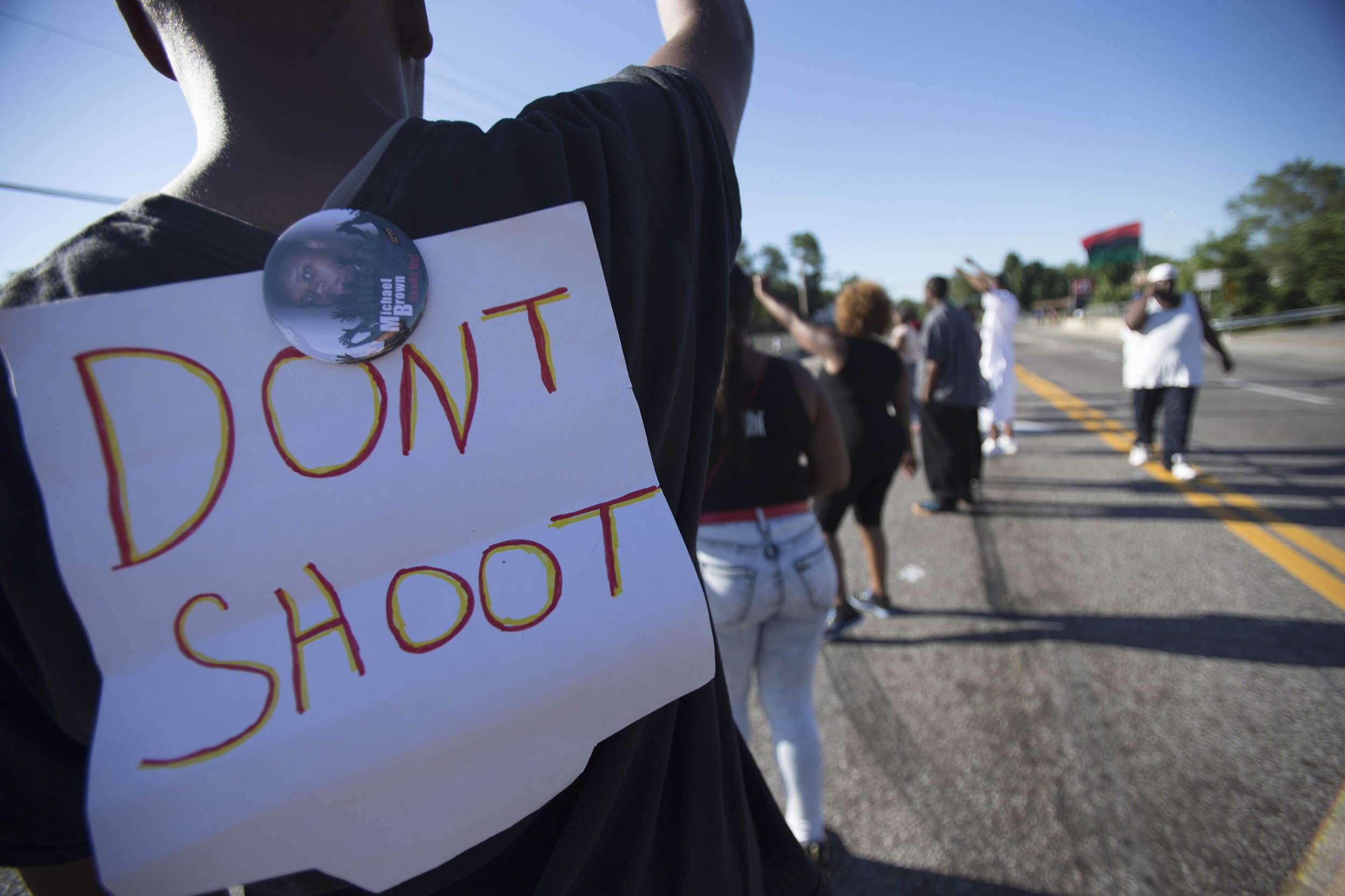 Sgt. Daniel O'Neil, of the St. Louis County Police Department, had been in law enforcement for nearly 30 years, working everything from narcotics to vice to internal affairs, when he was transferred to a new precinct, South County, in 2011. Things went very well in South County for a year or so, but several upper-level staff changes around the 12-month mark, and their impact on precinct policy, deeply troubled O'Neil. The sergeant's new commander, Lt. Rick Hayes, started issuing a peculiar edict at roll calls, O'Neil tells Newsweek and claims in a November 2013 lawsuit.
Hayes, O'Neil alleges in the suit, "ordered and directed police officers at the South County Precinct to stop, detain, and/or arrest African-Americans who were at the South County Mall or who were seen exiting off Highway 55 near the mall."
In addition, "Hayes made numerous statements that directed officers to specifically target African-Americans for arrest, and without probable cause to do so."
"I knew I had to do something," O'Neil explains to Newsweek. "We're here to protect everyone, not a certain race." O'Neil says he told the officers in his command: "What we're going to do is stop for reasonable suspicion and arrest for probably cause—not [skin color.]"
O'Neil also sent an anonymous letter to three department higher-ups, informing them that Hayes was targeting blacks. While the Department did wind up investigating Hayes—and in May 2013 fired him for violating department policies by using "inappropriate racial references"—O'Neil's anonymity as a whistle-blower was compromised. During the inquiry, investigators asked him whether he sent the letter; per department policy, he had to respond truthfully. O'Neil claims that he has since faced harassment from fellow officers, including retaliatory drug testing.
Neil Bruntrager, Hayes's lawyer, slammed O'Neil's claims and said that they are appealing Hayes's termination. "We have denied all of these allegations," he tells Newsweek. "There is no evidence to support these claims."
O'Neil's case is again attracting attention in the wake of unrest in Ferguson, Missouri, which is in nearby North County. Following the death of Michael Brown, an unarmed black teen who was fatally shot by Ferguson police officer Darren Wilson on August 9, the town experienced days of protests. Extreme police tactics in that municipality and the surrounding area have since come under harsh scrutiny.
In a report released this week by ArchCity Defenders, a legal aid organization representing primarily traffic court defendants in the St. Louis region, 86 percent of vehicle stops in Ferguson in 2013 "involved a black motorist, although blacks make up just 67 percent of the population." The report showed that blacks are also almost twice as likely as whites to be searched (12.1 percent versus 6.9 percent) and two times as likely to be arrested (10.4 percent versus 5.2 percent)".
Arrests carry dire consequences for minority and low-income residents of Ferguson, which has a population of around 21,000, two-thirds of whom are African-American. ArchCity Defender says traffic tickets routinely result in arrests for the impoverished. In their report, ArchCity found that "fines and court fees comprise the second largest source of revenue" for Ferguson, to the tune of $2,635,400 in 2013. That same year, the Ferguson Municipal Court doled out 24,532 arrest warrants and 12,018 cases—essentially three warrants and 1.5 court cases per household. A 2013 report compiled by Missouri Attorney General Chris Koster's office also found that in 2013 in Missouri, "African-Americans were stopped at a rate 59 percent greater than expected based solely on their proportion of the population 16 and older."
Experts say these factors help explain why outrage over Brown's death at times resembled rioting more than peaceful protest: Many members of the largely minority community have long felt like enough is enough.
O'Neil won't say whether his ordeal in South County reflects a broader cultural climate within the St. Louis County Police Department, but what happened to him since coming forward lends insight into how race might influence regional law-enforcement attitudes.
In early 2013, shortly after Hayes learned of the investigation into his tactics, Hayes told O'Neil if he "found out who made the complaints, Hayes would kill him," according to the lawsuit.
When Hayes was suspended, he was suspended with pay and permitted to keep his car, his weapons, and his GPS. O'Neil asked the department for protection, but says in court documents that his requests were ignored. "They didn't do anything," he tells Newsweek. "All they did was harass me."
Capt. James Schneider, who supervised both Hayes and O'Neil, ultimately assigned a lieutenant to take over Hayes's post. In his suit, O'Neil alleges that the lieutenant started sanctioning him with disciplinary write-ups for "obscure" issues, including typos in paperwork.
Once, O'Neil claims, the lieutenant invited him to a neighborhood bar. When O'Neil explained that he didn't have his personal car, the lieutenant encouraged him to drive his cruiser there. O'Neil declined. "They were trying to set me up drinking and driving in a police car," he alleges. At one point, an exasperated O'Neil directly asked why officers were treating him like this. He claims he was told: "You've got a target on your back."
Doctors warned O'Neil that his increasing stress was putting him at significant risk for stroke. O'Neil, who had accrued lots of time off during his years of service, took six months of sick leave. When he returned, he was assigned to North County, and has now been there for roughly six months. O'Neil says he is still experiencing harassment.
O'Neil has three more years before he can retire with pension, and doesn't want the Hayes ordeal to force him out prematurely. "Why should I quit?" he says. " I did the right thing."
The St. Louis County Counselor's Office did not return Newsweek's request for comment.
Sgt. Daniel O'Neil's Lawsuit Against St. Louis County