Server Calls Out Customer For Leaving Scripture Card Instead of Tip
A server is calling out people who eat out on Sundays after church, claiming she's been left a scripture before instead of a tip.
The viral TikTok is stitched with another video posted by @jenmich416, which states, "The 'Sunday morning after church' is the worst type of customer... You won't change my mind."
A Real Research survey found the majority of people dine out on Sunday, with 29.86 percent of respondents claiming to do so. Additionally, 23.22 percent usually eat out on Mondays, and around 24.77 percent eat out solely for convenience.
TikToker @punkfrances, who went into detail about her own experiences with these customers, shared the video on April 16, and the content has been viewed 3.2 million times and liked 608,700 times.
The 46-second clip stitched to the TikTok by @jenmich416 began with the TikToker facing the camera and talking about the customers she's encountered.
"They will literally come banging down the door," the TikToker said. "The restaurant I worked didn't open until 11 on Sunday. They would just stand there and be like, 'Why can't you seat us now?' ''Cause we're not open."
Then, she said they would come with a big group needing multiple high chairs. The TikToker, who worked in a Mexican restaurant, claimed the parents would let their kids throw rice and chips on the floor and get queso all over the table.
After all that, the TikToker didn't even receive a monetary tip. "And then, as a tip, they would leave one of those... I don't know if y'all have seen this... It's like a fake $100 bill that has like a scripture on it that basically says like, 'This is better than any monetary tip you would receive."
She also claimed they'd come back the following week and do the whole thing over again.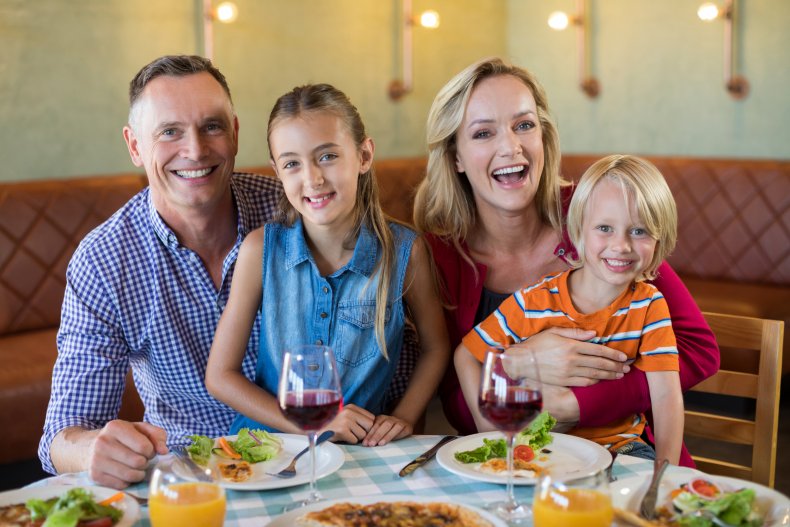 Over 2,300 comments poured in over the viral clip, and a discussion ensued over the server's claims about the particular patrons.
Some people had strong opinions about the customers, and one viewer said, "They don't mind being forced to 'tip' their church, but think it's okay not to tip someone serving them."
Others weighed in with their own experiences as well. A viewer said they used to work at a café "across from a megachurch and [the] owner decided to close on Sundays because the church crowds were so awful to us."
Another TikToker tended to agree with the creator of the viral clip. "They are the worst," they said. "Literally every time, someone left my co-worker a pamphlet for their church as a tip Lmao."
A former server revealed they wouldn't work on Sunday as often as possible. "The after-church crowd is the most obnoxious, entitled, and cheap crowd ever," they added.
A Shipt shopper that a TikToker works with revealed "they delivered a really big order to a customer, and they said, 'I'll pray for you, that's your tip.'"
One user expressed that's the "exact reason I try to tip at least 50 percent on Sundays."
Other comments included things like, "Scripture don't pay the bills," and "Remember to reserve the right to refuse service to anyone for any reason."
Newsweek reached out to TikToker @punkfrances for comment.
This isn't the only viral moment involving restaurants. A TikTok video highlighted a number of brown bags all collected together due to drivers not wanting to get them without a tip. A boy ordered $100 in Starbucks in a delivery that went viral. In addition, a drive-thru McDonald's worker is being praised online for his customer service skills.