Server Says She Was Fired From Restaurant Job After Receiving $4,400 Tip
A server in Bentonville, Arkansas, claims she was let go from her job after she and another employee were tipped a combined sum of $4,400. The gesture reportedly sparked a dispute over the restaurant's policies regarding tips, which resulted in her firing.
Ryan Brandt, a server at Oven and Tap, told KNWA that she and a coworker were recently waiting on a party of over 40 diners. Each person left a $100 tip, resulting in $4,400 between them.
The generous gift wasn't spontaneous: Grant Wise, the owner of real estate company Witly, reportedly checked the restaurant's tipping policy in advance to make sure everything would go according to plan.
Inevitably, things became more complicated. Brandt told KNWA that she was asked by her employer to pool her tips with her coworkers—despite the fact that in her three-and-a-half years at the restaurant, she had never before been asked to pool her tips.
"I was told that I was going to be giving my cash over to my shift manager, and I would be taking home 20 percent," Brandt explained to the news outlet.
When Wise learned that Brandt and her colleague's tip would be divided among the staff, he intervened, telling the restaurant that he didn't want it split. He reportedly asked for his gratuity to be refunded and gave Brandt the cash directly.
Following the incident, Brandt told KNWA that she was fired from her role because she told Wise about the tip-pooling, an admission which reportedly violated the restaurant's policies.
"It was devastating, I borrowed a significant amount for student loans," Brandt said. "Most of them were turned off because of the pandemic but they're turning back on in January and that's a harsh reality."
KNWA reached out to Oven and Tap's management and were issued the following statement:
"After dining, this large group of guests requested that their gratuity be given to two particular servers. We fully honored their request. Out of respect for our highly valued team members, we do not discuss the details surrounding the termination of an employee."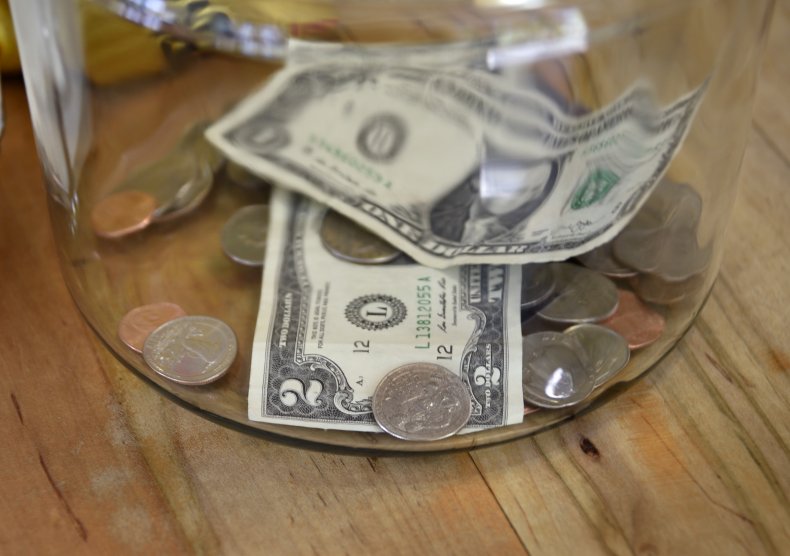 The trend of surprising service workers with impossibly-generous tips has taken off in recent years, fueled at least in part by social media. However, depending on one's boss, their business' tipping and payment protocols, and the feelings of fellow employees, these acts of kindness can result in unforeseen controversy.
Last December, for example, a server in San Antonio, Texas was tipped $2,000, causing conflict. She was told by her employer that she couldn't receive any of it because the establishment couldn't process a tip that large.
In June, meanwhile, a bartender at a New Hampshire restaurant received a $16,000 tip—but, according to the Daily Dot, people online were enraged to learn that the giant sum was split between all of the bartenders and kitchen staff.