As Trump Declares Missing in Action Recognition Day, How Many Service Members Are Missing?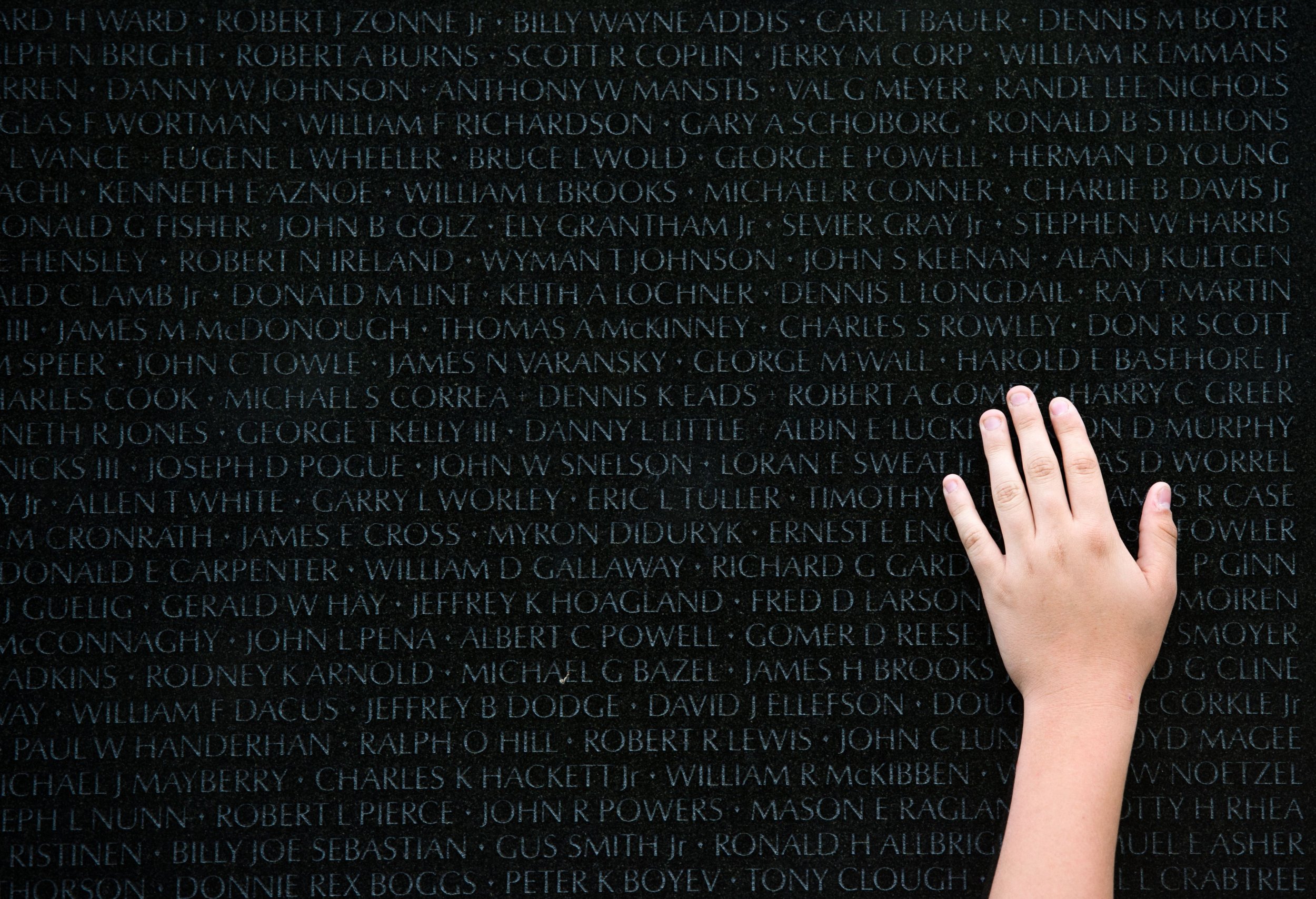 At a Connecticut church in January, Kathy Shemeley led a bell-ringing ceremony, as she has done every year since the 1980s. She and the group read off the names of United States military service members from Connecticut who they believe remain prisoners of war in Vietnam and Korea.
"Back in the '80s and early '90s we had a very strong base," says Shemeley, a retired elementary school teacher whose husband is a Vietnam War veteran and whose group is called the Connecticut Forget-Me-Nots. National interest in recovering prisoners of war has waned since then, she says, but she has continued her efforts.
President Donald Trump has named Friday National POW/MIA Recognition Day, following a tradition from previous administrations. More than 80,000 U.S. military members remain missing in action, according to the Department of Defense's POW/MIA Accounting Agency (DPAA), which formed in 2015 following the merger of previous departmental efforts to do such accounting.
Related: What it's like to go from war to a liberal arts college
As of Friday, the number of those missing is 82,467: 73,006 from World War II; 7,727 from the Korean War; 1,602 from the Vietnam War; 126 from the Cold War; and six from Iraq and "other conflicts." A representative for the agency was unavailable for an interview on Friday.
DPAA regularly announces that it has accounted for the remains of a service member. On Friday, the agency said the remains of three service members from World War II and one from the Vietnam War were being returned to the families of those people for burial. On Thursday, it said it had accounted for the remains of two more World War II service members, including a Marine who was wounded in the Tarawa Atoll in 1943 and never made it to a ship that was supposed to evacuate him.
The agency also sends personnel on recovery missions. On August 1, staff members went to Pokojisce, Slovenia, to recover the remains of U.S. Army Air Forces Sgt. Alfonso O. Duran, according to a video the agency posted online. Duran had been missing since February 25, 1944, when the Germans shot down his B-24 airplane. The staff members recovered his remains behind a church where locals had buried him decades ago.
People such as Shemeley are holding out hope that missing service members will return home alive. "The focus was the retrieval of remains, identification of remains, but a total lack of emphasis on those who were last known alive," she says. "Survivability is a possibility." She cites news accounts of prisoners of war who were later found alive, such as Andras Toma, a Hungarian soldier from World War II who had been held in a psychiatric institution in Russia until 2000, and Toshimasa Meguro, a Japanese prisoner from World War II in Russia who could not return home until 1998.
But even decades ago, when Shemeley and others got involved in efforts to recover prisoners of war in southeast Asia, people were skeptical that such prisoners existed. In 1977, the Defense Department said there was no evidence of remaining POWs in southeast Asia, and the government made similar proclamations in subsequent years. "Real-life Rambos have no one to rescue," said a 1985 article in the New Republic, adding that the belief there were was a "cruel delusion."
Historians hold similar doubts. "Those with loved ones who were captured have clung—understandably—to a certain narrative that has evolved over time from hope to despair to anger at the U.S. government for not doing more," Robert Brigham, a history professor at Vassar College who has written several books about the Vietnam War, says by email. "There is little evidence to support broad claims that many Americans were being held against their will in Laos, Cambodia or Vietnam following April 30, 1975."
Shemeley continues to believe there are service members to recover, especially on days such as Friday, given the presidential proclamation. "If you have these unanswered questions, you owe it to the families of those who answered the call to serve their country," Shemeley says. "You have to have hope. You really do."