Sesame Place Workers to Get Diversity Training After Racism Controversy
Sesame Place workers are set to participate in an anti-bias and racial education training program following outcry over allegedly racist behavior toward Black children.
The Philadelphia location of the Sesame Street-themed amusement park came under fire in July after a video showing alleged racist behavior toward two young Black girls was shared on social media. The video, uploaded by the girls' mother, featured an employee dressed as the character Rosita appearing to purposely ignore the girls during a parade. A different Black family has sued the park for alleged racist discrimination against their 6-year-old daughter, while other incidents of alleged racism have also taken place.
Sesame Place has denied all of the allegations of racist behavior. The employee training and other programs including a "comprehensive racial equity assessment" were announced on Tuesday without any mention of the video or the lawsuit. The programs will be carried out by "national experts in civil rights and diversity, equity, and inclusion," with all park employees expected to participate in the training by the end of September, according to a company release.
"We are pleased to have this team of well-respected leaders joining us," Sesame Place Philadelphia President Cathy Valeriano said in a statement. "We have already begun engaging with employees, guests, civil rights groups as well as community leaders, and instituted some interim measures at the park while the review proceeds."
"The actions we are taking will help us deliver on our promise to provide an equitable and inclusive experience for all our guests every day," Valeriano added. "We are committed to making sure our guests feel welcome, included and enriched by their visits to our park."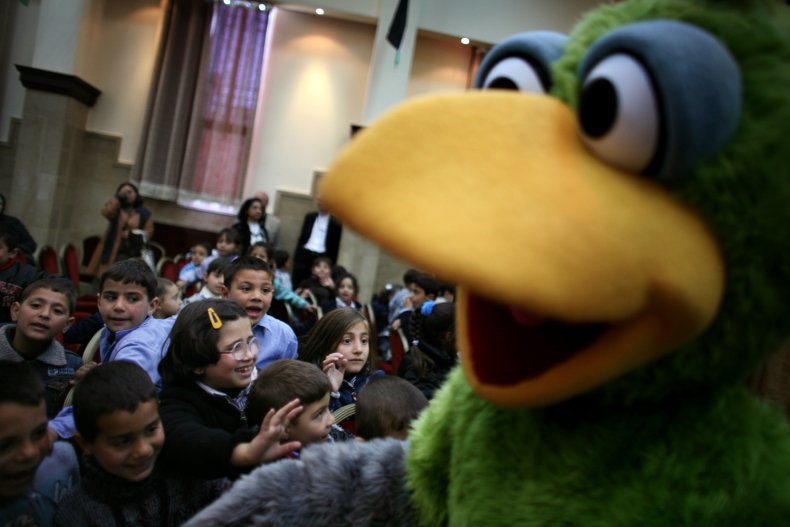 The training and education program is "designed to address bias, promote inclusion, prevent discrimination, and ensure all guests and employees feel safe and welcome."
Experts working on the assessment will remain in place after it is completed "to monitor [the park's] progress toward established goals." The new initiatives will also include "enhancements" to the park's existing "diversity, equity, and inclusion" program.
Sesame Place did not say that the programs were related to recent backlash. The viral video that began the fallout in July was originally shared to Instagram by Jodi Brown, the mother of the two girls who appeared to be purposefully snubbed by the character.
The video shows the girls watching characters parade through the theme park and observing other children interacting with the characters. When the character Rosita walks by, the girls reach out for a hug or a high-five, like most of the children around them.
Rosita is shown giving high-fives to several other children before reaching the two girls, waving "no" in their direction and walking away without engaging with them.
"THIS DISGUSTING person blatantly told our kids NO then proceeded to hug the little white girl next to us!" Brown wrote in a comments shared along with the video. "Then when I went to complain about it, they looking at me like I'm crazy... I will never step foot in @sesameplace ever again!"
Sesame Place said that the employee did not intentionally ignore the girls. The Philadelphia park later told Newsweek that it planned to "conduct training for our employees so they better understand, recognize and deliver an inclusive, equitable and entertaining experience to our guests."
"We sincerely apologize to the family for their experience in our park on Saturday; we know that it's not ok. We are taking actions to do better. We are committed to making this right," said Sesame Place Philadelphia. "We are committed to doing a better job making children and families feel special, seen and included when they come to our parks."
Less than two weeks later, a Black family from Baltimore sued Sesame Place Philadelphia for $25 million over alleged racial discrimination against another young Black girl, according to Travel Noire.
Earlier this month, yet another family said that the park had racially discriminated against their 5-year-old Black son.
Newsweek reached out to Sesame Place for additional comment.